How Many People Has ISIS Killed? Terrorist Attacks Linked To Islamic State Have Caused 33,000 Deaths: Report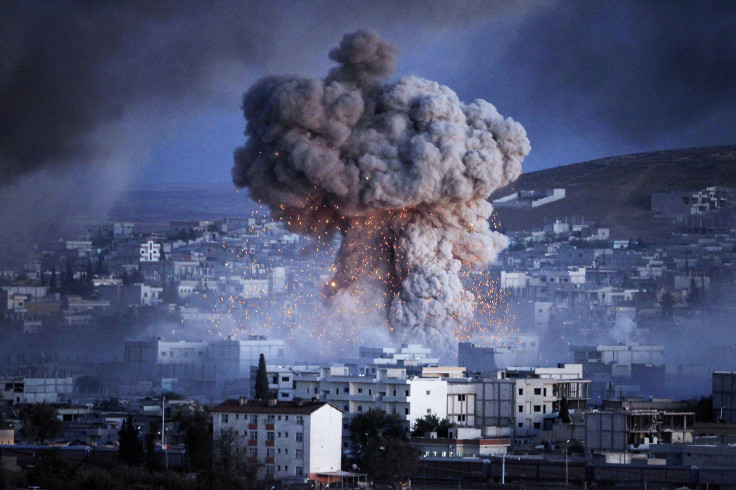 More than 33,000 people died at the hands of the Islamic State group and other organizations loyal to it between 2002 and 2015. At least, that's according to calculations released Tuesday in a report by the National Consortium for the Study of Terrorism and Responses to Terrorism at the University of Maryland.
The researchers examined its Global Terrorism Database for attacks carried out by people or groups that came before ISIS, were loyal to ISIS, were inspired by ISIS or carried out by ISIS itself. They found about 30 organizations in all, including Boko Haram in West Africa, the Sinai Province in Egypt, Tehrik-e-Khilafat in Pakistan and the Bagsamoro Islamic Freedom Movement in the Philippines.
In all, the organizations were behind more than 4,900 incidents between 2002 and 2015. They killed more than 33,000 people, injured more than 41,000 and kidnapped more than 11,000 people. That's about 26 percent of all deaths caused by terrorism in that 13-year span.
The data also revealed some correlations and methods used by the groups. For example, as the Washington Post mentioned, ISIS forerunners almost exclusively launched assaults in Iraq between 2002 and 2013. By 2014, ISIS was carrying out more than 100 attacks every month. But ISIS affiliate raids spiked in 2015.
Making those sort of connections was the goal of the University of Maryland team.
"It is sometimes difficult to answer the questions about what the patterns of ISIL terrorism are," lead researcher Erin Miller told the Baltimore Sun. "Our main goal was just to put current events into context."
The team found that 80 percent of weapons used in ISIS-related attacks were bombs and the majority of recent attacks were carried out on private citizens, military and police. This seems to align with ISIS spokesman Abu Mohammed al-Adnani's 2014 directive to murder dissenters.
"If you can kill a disbelieving American or European — especially the spiteful and filthy French — or an Australian, or a Canadian, or any other disbeliever from the disbelievers waging war, including the citizens of the countries that entered into a coalition against the Islamic State," the Guardian reported he said, "then rely upon Allah, and kill him in any manner or way however it may be."
Read the full University of Maryland report here.
© Copyright IBTimes 2023. All rights reserved.