Who Is Erick Jamal Hendricks? North Carolina Man Arrested For Trying To Create ISIS Sleeper Cell, DOJ Says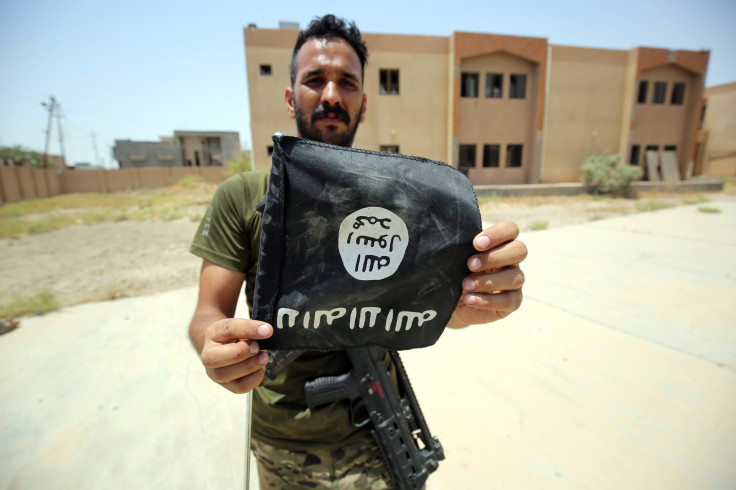 A 35-year-old North Carolina man was charged Thursday with supporting the Islamic State group after police said he tried to organize an ISIS terror cell and identified targets for them to attack. Erick Jamal Hendricks, of Charlotte, North Carolina, was arrested Thursday and faces up to 15 years in prison, according to a news release from the United States Justice Department.
Hendricks had tried to recruit multiple people via social media to join a "sleeper cell" in support of ISIS. He communicated with one person who was arrested last year and bragged that he had "brothers" in Texas and Mexico that needed to "train together." Hendricks asked whether the potential new member would die as a martyr and commit jihad.
He also instructed other people, including an undercover FBI agent, to download a pamphlet with instructions like "boobie trap your homes" and "never leave your home without your AK-47 or M16," according to the Justice Department.
Most notably, Hendricks was in contact with the two gunmen who carried out the May 2015 shooting at the "Draw Muhammad" contest organized by American Freedom Defense Initiative director Pamela Geller in Garland, Texas. Hendricks had contacted Elton Simpson days beforehand and asked the undercover FBI agent to attend the contest. Simpson and Nadir Hamid Soofi were ultimately killed during the attack.
Hendricks had not entered a plea as of Thursday afternoon, ABC News reported.
"A criminal complaint is merely an allegation, and the defendant is presumed innocent unless and until proven guilty beyond a reasonable doubt in a court of law," the Justice Department wrote in its release.
Hendricks' arrest came one day after a transit police officer in Washington, D.C. was arrested for supporting ISIS. Nicholas Young, 36, bought the extremist organization about $245 in gift cards, USA Today reported. Authorities had been tracking him since 2010.
© Copyright IBTimes 2023. All rights reserved.