How Much Are Kim Kardashian's Instagram Posts Worth?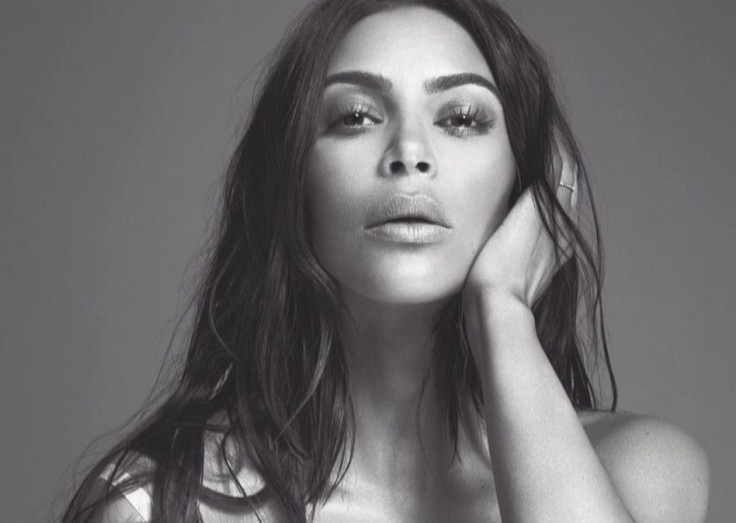 It's been estimated that Kim Kardashian makes hundreds of thousands of dollars for a coveted promotion on her social media, but the number may be higher than previously thought. According to a new projection, the 37-year-old reality star could be pulling in as much as $588,000 per post to her Instagram account, which boasts more than 1 million followers.
Website Inkifi, which has a tool that can be used to check how much a post on individual accounts is worth, claims the star's branded content posts could be worth nearly $100,000 more than previously estimated.
"We've taken data based upon 'The State Of Influencer Marketing 2017' report and calculated that, on average, each follower on your Instagram channel is worth [$0.01]," Inkifi told Mirror Online. "All deals and sponsorships will be different depending on the influencer/celebrities status, however this calculator aims to give an estimate of worth based off how many followers someone has."
The figure tops the $500,000 estimation Michael Heller, CEO of digital marketing firm Talent Resources, previously gave to Us Weekly in March. Heller, who reportedly arranges many of deals the Kardashians promote on social media, said at the time that a Kardashian plug can lead to a product selling out "immediately."
Heller also told Us Weekly that Kourtney Kardashian, 38, and Khloé Kardashian, 33, made up to $250,000 respectively for an Instagram promotion. But Inkifi estimates that the eldest Kardashian sister banks closer to $334,000, while Khloé Kardashian may bring in around $393,000 for a social media push. With major price tags attached to potential promotions, Heller said the women can be incredibly selective with their brand alignment.
"They only endorse what aligns with their lifestyle," Heller said. "They turn a lot down."
Social posts make up about 25 percent of their total income, Heller said, so the selection process for promotions is not likely something that the reality stars take lightly. But if there was any question about Kim Kardashian's capability as a businesswoman, she has confirmed that she runs her own verified social media accounts. She told Vanity Fair last year that she could never see herself hiring someone to manage her accounts.
"I could never see me hiring someone," she told the magazine. "For me, it wouldn't seem authentic. Because it's all about me, I couldn't imagine trying to find someone to do that for me."
But she did clarify that she'll occasionally consult friends or her assistant Stephanie Shepherd for advice on a caption or photo.
"I will send two pictures to my friends or assistant and ask which they like better," she said. "Just tonight, I posted a pic of my friend Larsa [Pippen] for her birthday and sent three pictures to my assistant and asked which she liked best because I couldn't decide. I love asking caption advice too—sometimes I draw a blank."
© Copyright IBTimes 2023. All rights reserved.