How Much Does It Cost To Go To The Super Bowl? Tickets, Airfare, Hotel Could Make SB50 An Expensive Endeavor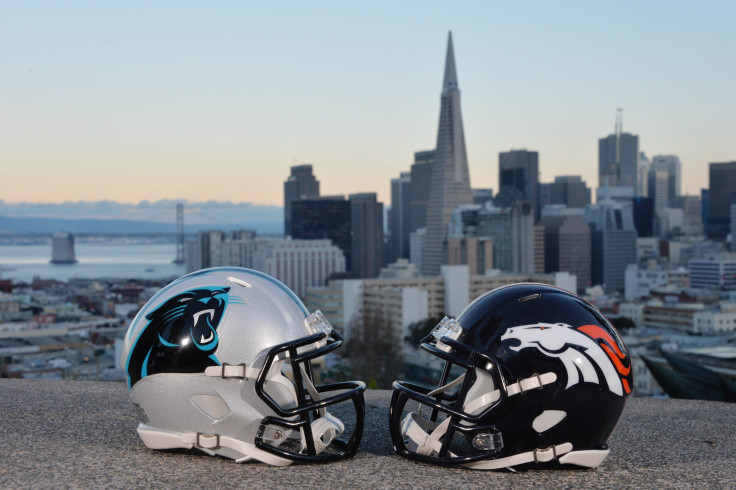 Fans hoping to attend Super Bowl 50 in San Francisco Sunday better have deep pockets. After all the costs are added up -- tickets, airfare, lodging -- an eager NFL enthusiast might part ways with a paycheck or two when it's all said and done.
Tickets to the first Super Bowl in 1967 cost $12, nowadays that would get a fan about 1.2 beers while they watch the Denver Broncos and Carolina Panthers play in Levi's Stadium. Read below for a quick breakdown of the costs associated with going to the Super Bowl.
Tickets
You can't attend the game if you don't have a ticket. The average ticket to Super Bowl 50 was going for $4,085 Thursday, according to secondary-market ticket search engine Seat Geek. The price dropped as the week went along, coming down from more than $5,300 Sunday night. Even if prices continue to drop, tickets are hard to come by and fans who want to go have to be willing to part with a fair chunk of change.
"For the regular fan trying to get to the Super Bowl, getting a ticket at face value is almost impossible," said Cameron Papp, spokesman of secondary marketplace StubHub, according to MarketWatch.
If a fan was feeling flush with cash, as of Thursday a ticket for a spot in a suite atLevi's Stadium was listed for $240,000 on StubHub.
Airfare
Flying to San Francisco could drain potential Super Bowl-goers of several hundred bucks. Late in the week, the cheapest option on Kayak to travel to the city from Denver was $645 round trip. The Coloradoan reported that earlier in the week -- if you delayed your flight home by one day -- you could do the trip for as little as $334. Getting to San Francisco from Charlotte, North Carolina, cost at least $662 on Kayak.
Lodging
Hotel rooms in the Bay Area during Super Bowl weekend were going for pretty high prices, according to Priceline data cited by Forbes. Three-star options in San Francisco were ranging from $154-$830 and $159-$794 in San Jose. Four star rooms ranged from $284-$1,204 in San Francisco and $289-$1,999 in San Jose. Many hotels have been completely booked, however, especially those closest to the stadium's location in Santa Clara, California.
Room-sharing service Airbnb said that average price for a listing in San Francisco this weekend was $211 per night, while the great Super Bowl area was $225 per night.
© Copyright IBTimes 2022. All rights reserved.
FOLLOW MORE IBT NEWS ON THE BELOW CHANNELS