Super Bowl 50: Airbnb The Real Winner As Carolina Panthers Take On Denver Broncos?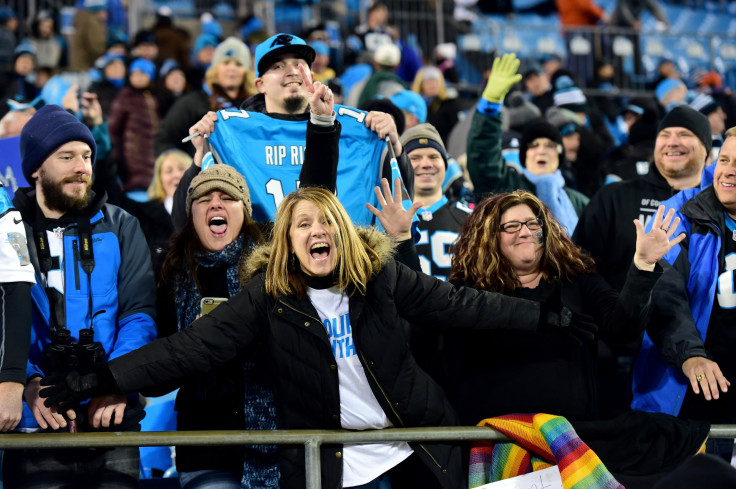 Want to go to Super Bowl 50 outside San Francisco this weekend? Forget the DoubleTree, stay in an actual tree: For $495 per night, you can shack up in a bungalow perched in an oak tree 15 minutes outside the city. At least, that's what home-sharing service Airbnb is hoping you'll do.
After years of tense relations over vacation-rental regulations in its founding city of San Francisco, Airbnb Inc. is hoping the Super Bowl will demonstrate its value and expand its local fan base. With Bay Area hotels close to capacity and rates for traditional-style rooms surging, the young company is looking to bring in new users and show city officials it provides a valuable service in an area where hotel rooms are limited and average monthly rents have soared by 54 percent since 2010.
The Super Bowl is a prime opportunity to persuade more San Franciscans to explore the Airbnb site and consider signing up as hosts, said Ian McHenry, co-founder and president of Beyond Pricing, which analyzes the vacation-rental market and services such as Airbnb. And if more people give the site a look, they might be more likely to support it in a city that just recently attempted to push it out, he said.
"Airbnb really benefits from that, getting them to try it. It really gets a lot of people on their site and gets them comfortable with their site," McHenry said. "I think a lot of the ire towards them is kind of people who are unfamiliar with it, scared of it. I think you've seen with [ride-sharing applications] Uber and Lyft ... they get in it and say, 'Oh, that was very pleasant.'"
Airbnb has indicated it's a big weekend. "Airbnb is a company that was founded on major events," the firm said in a blog post. "The first-ever Airbnb guests were traveling to San Francisco to attend a design conference."
San Francisco has long scrambled to find rooms for travelers. Local hotels were overworked in 2015, with occupancy at 84.4 percent and room rates growing 7 percent year-to-year to an average $223, all figures that far outpaced national averages, according to Jan Freitag, senior vice president at STR Inc., a leading hotel research company based outside Nashville, Tennessee.
Even before Super Bowl 50 week, San Francisco was suffering from a "dearth of hotel rooms," with many rooms some six months ago controlled by the NFL for its owners, guests and teams, the San Jose Mercury News reported in August. There are about 35,000 hotel rooms in the area surrounding the big game at Levi's Stadium in Santa Clara, far fewer than the roughly 100,000 rooms that were available in the New York area for the Super Bowl in 2014. Average rates have climbed to about $340-$440 a night, depending on location, with some rooms going for almost 100 percent more than is normally the case.
Big events have typically proven fruitful for Airbnb. For instance, the South by Southwest festival in Austin, Texas, relied on the site to cater to an overflow of festivalgoers in 2014. Airbnb could look to provide a similar service for the Bay Area Super Bowl, as travelers — perhaps fans of either the Carolina Panthers or the Denver Broncos who booked trips at the last minute — look to find places to crash during the biggest weekend in American sports.
Airbnb Inc. | FindTheCompany
The fight over Airbnb in San Francisco is one component of a larger discussion about skyrocketing rents in the city amid the technology boom in Silicon Valley. The area has some of the highest rents in the country, and that's especially true in San Francisco, where the average asking price to rent a one-bedroom apartment was $3,670 per month late last year.
Since Airbnb's launch in 2008, the startup and San Francisco officials have fought over how the rentals would be regulated. City Hall eventually passed legislation taxing the rentals like hotels, and the company later gave into growing pressure to pay tens of millions of dollars in back taxes.
Airbnb critics argue the service soaks up scarce housing as illegal year-round rentals in a city plagued by high rents. Hosts are supposed to operate only a maximum of 90 days per year, but there is no real mechanism in place to enforce that requirement. The San Francisco Chronicle found that at least 250 properties in the city appeared to be business-minded rentals that operated year-round for travelers. Inside Airbnb, one of the few outside sources of data about the privately held company, found that about 57 percent of rentals in the city were entire apartments or homes, as opposed to spare rooms, and that 70 percent of the market had "high availability," which would allow a fair number of places to function as long-term rentals.
Frustrations over the situation were in play last November, when voters in the city shot down a measure called Proposition F, 55 percent to 45 percent. Prop. F would have further hamstrung the short-term rentals associated with Airbnb by limiting vacation rentals to 75 days per year, increasing enforcement/penalties and creating payoffs for people who successfully sued violators. During the next few months, the San Francisco Board of Supervisors could choose to tighten restrictions, while Prop. F backers have indicated they could bring the issue back for another vote this year.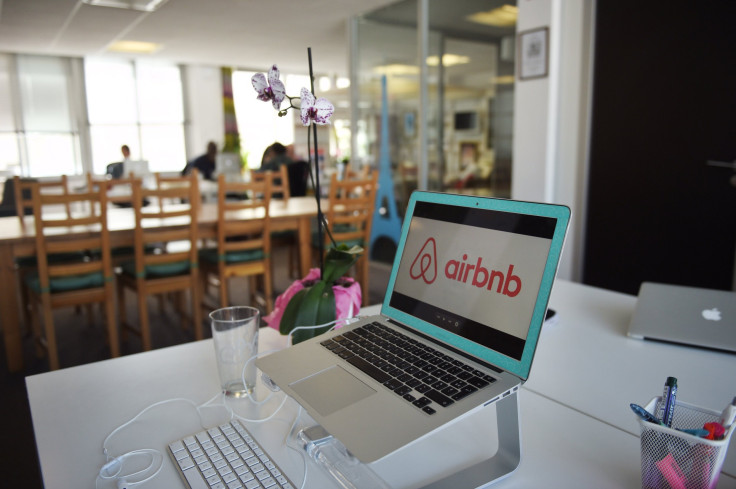 Meanwhile, a successful Super Bowl could function as an important inflection point for Airbnb, valued at more than $25 billion. With hotels at capacity, Airbnb can sell city residents on the idea that "Hey, there's a unique opportunity" to pull in some extra cash, STR's Freitag said.
An Airbnb representative said in an email that some 11,000 guests would be staying in roughly 4,000 listings across the Bay Area over Super Bowl weekend. That's three times more Airbnb visitors than the Phoenix region saw when it hosted the NFL's showdown last year.
"Airbnb can be a positive thing at times like this," said Suzanne Mellen, senior managing director of consulting and valuation at HVS, a hospitality consulting firm based in New York. It's another option for the consumer searching around for a deal, said Mellen, who is based in San Francisco.
The average price for a rental in San Francisco this weekend was $211 per night, while the average booking in the greater Super Bowl area — with spots closer to the actual location of the stadium in Santa Clara, California — was $225 per night. Some locals have gone all-out, listing luxe mansions for $10,000 per night and cottages at $3,900 for the weekend.
McHenry said that people with truly unique offerings, such as places minutes from the stadium or luxury digs for big spenders, stand to make extra money.
"What they'll want to showcase ... where Airbnb really shines in major events like this, is all the people it attracts with really unique types of accommodations," McHenry said.
Unique accommodations, like, say, a treehouse.
© Copyright IBTimes 2023. All rights reserved.