How Muslims Prevent Terror Attacks In The US: Robust Intelligence Capacity And Integration Help Fight Radicalization, Experts Say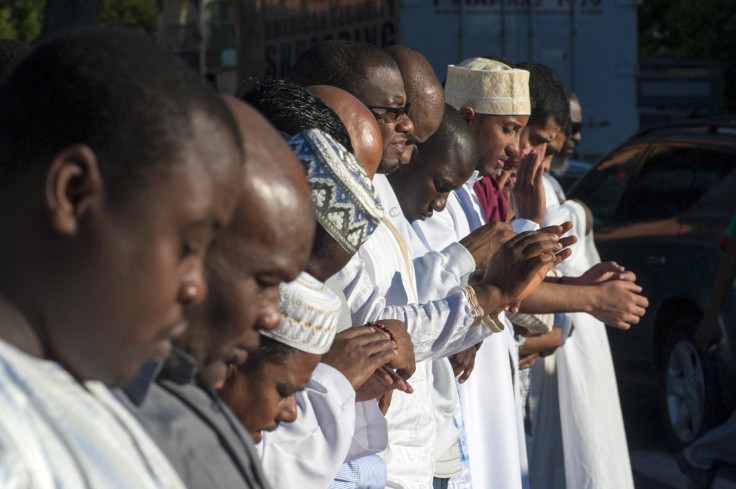 The Paris terror attacks were carried out in part by disaffected French Muslims whose disposition made them susceptible to recruitment by the Islamic State militant group, current and former U.S. intelligence and counterterrorism officials said Monday. In comparison, Muslims in the U.S. are less likely to be incited to violence, because they are more integrated and have a vested interest in preventing Islamic extremism from boiling over in the U.S., the officials told the Associated Press.
Days after gun and bombing attacks at several locations in Paris left at least 120 people dead and over 350 others injured, a debate about the chances of a similar attack in the U.S. is taking place within the counterterrorism community. Analysts said the U.S. is in a better position to thwart attacks because its intelligence capacity is more robust than in Europe. Attacks have also been foiled because of tips from American Muslims.
"Those things are all true, but we are still vulnerable to an attack like what happened in Paris," Matthew Olsen, the former head of the National Counterterrorism Center, told the AP. "You can't totally eliminate the risk. It's just not that hard for a handful of very committed individuals to gain the capability and the means to carry out an attack like that, and it's very hard to defend those locations."
In a New York Times opinion piece Monday, two former Obama administration counterterrorism officials said Europe is far more vulnerable than the U.S. because of its geographic proximity to Iraq and Syria, where the Islamic State group, also called ISIS and ISIL, has radicalized some foreign-born Muslims and wooed many to join its anti-West cause. The organization claimed responsibility for the Paris attacks.
"We are better off because we spent this money, and we have created these programs, and panic is absolutely not the right response," said Daniel Benjamin, a former counterterrorism official who now works for Dartmouth College. He also noted that the U.S. spends $47 billion a year on homeland security, compared with tens of millions per year in European countries, according to the AP.
John Brennan, director of the CIA, said Americans have to remain vigilant despite U.S. counterterrorism advantages. "I certainly would not consider it a one-off event," Brennan said during a press conference Monday. "It is clear to me that ISIL has an external agenda, that they are determined to carry out these types of attacks ... it's not just Europe."
ISIS Targets Destroyed By American Air Strikes | FindTheBest
© Copyright IBTimes 2023. All rights reserved.