How Spotify, The NBA, Anheuser-Busch Throw Parties And Recruit New Talent: Meet Splash
Throwing parties can be a hassle, even with technology. Excel is ugly, email is unwieldy, and how do you track who actually attended? More importantly to some businesses and marketers, how do you turn those attendees into brand influencers before, during and after the party?
Meet Splash -- the 4-year-old event marketing company with a software system that has caught the attention of Spotify, Sundance and the National Basketball Association. Led by 30-year-old Ben Hindman, former events manager at the men's lifestyle media company Thrillist, the New York-based startup has locked enterprise partnerships with some of the world's biggest brands.
One client, Anheuser-Busch InBev, sponsors hundreds of thousands of events per year -- some as big as the Clydesdale Roadshow and the Bud Light #UpForWhatever campaign and other one-off events to promote their dozens of brands.
"From what I see in the events space, the engagement does not end at the RSVP. There are special areas where brands can bring their campaigns into people's lives," said Tina Wung, digital innovation brand manager at Anheuser-Busch. "We were losing data on those people. We needed a way to consolidate it and make smarter decisions."
In December 2013, Wung picked Splash out of a slew of event companies. Last year, Splash helped Anheuser-Busch drive sales enough to nearly double the brand ambassador program, Hindman said. This year, with $6 million in new venture capital funding, Splash aims to prove that the return on investment for marketing through parties is higher than ad clicks.
"People aren't using their events like marketing. They aren't using them as revenue engines. They're using them as cost centers," Hindman said. "But the best brands are, and I think we have a hell of an opportunity to show more of them."
What's A Splash?
While managing events at Thrillist, Hindman struggled to find a way to quickly collaborate on the projects. A self-proclaimed "do-it-yourself" entrepreneur, he developed OneClipboard -- a product he calls "Google Docs for event planners" -- in 2010.
But despite the success he found using the tool, Hindman admits that he could not convince others to bite. "We realized that people are not going to stray from their Excel documents right now, but they need a place to store their Excel documents. They needed that higher level of insights," Hindman said.
Hindman and co-founder Brett Boskoff expanded their single tool into a broader system. Splash has developed into a combination of website maker SquareSpace, ticket processor Eventbrite, email manager MailChimp and marketing analytics HubSpot.
For the consumer, Splash provides a landing Web page for responding to and finding out more information about events. Hindman said the company spent a year focusing on design. "We target a specific type of designer that like us is obsessed with surprise. Surprise is everything. It's the hover states. It's the movement of the page. It's the angles that you might use. We've taken surprise-ology classes. It's a really big deal for us."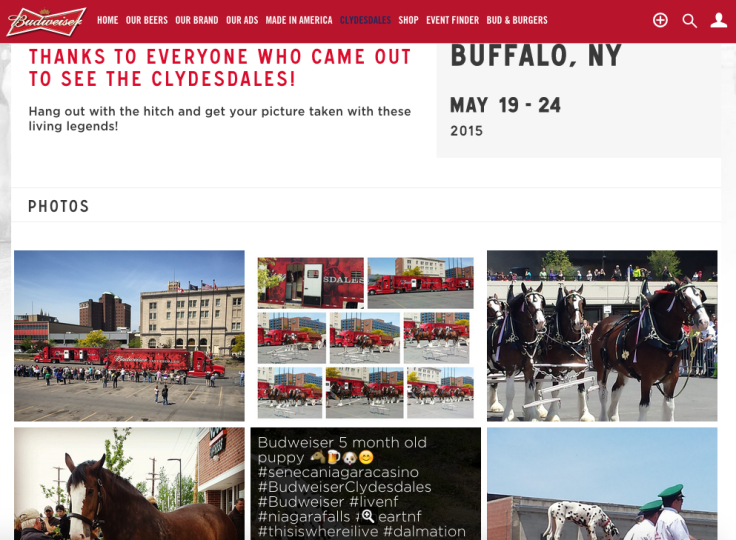 For some planners, Splash pages are not just for single events. Companies have created entire calendars, such as Budweiser's Clydesdale series or BarkBox's puppy parties. Enterprise partners can also let their ambassadors create their own events as ride-hailing app Lyft has done with events hosted by Lyft drivers.
Event managers can update that Web page live through Splash's mobile app or post-event such as by searching for a hashtag and adding attendees' social posts from Twitter and Instagram.
Capturing The Data
Pulling from social media engagement is one way that Splash has gone beyond website creator to become a full-service analytics company. "When you grab that photo, the most important piece is that you're grabbing the person," Hindman said.
For RSVPs to Splash-powered events, marketers can choose a list of fields that include email, phone number and social media accounts. Splash's backend system connects this information to provide a list of contacts for brands marketers.
"We identify the influencers who are champions of the brand and build the connection with them," Anheuser-Busch's Wung said. "The main need that Splash filled was unifying all our events data and our consumer data."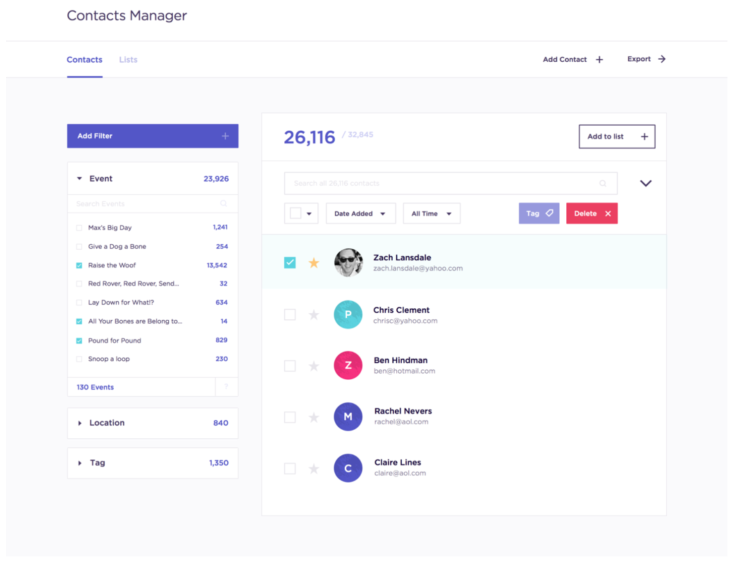 Anheuser-Busch is able to connect Splash's data to the rest of its management system and dropped other single-purpose tools. However, Splash does not completely meet the needs of an email marketing system, so clients still rely on other software. Splash can integrate with Salesforce, MailChimp, Google Analytics, Percolate, Twilio and Marketo, to name a few.
The Next Jump
Further data analysis is something that Hindman has his eyes on in the future and what partners like Wung have identified as a potential lucrative area for the growing startup.
"Data is becoming a huge commodity. A lot of startups have analytics and dashboards, but where I feel like startups' success will come from in the future is effectively providing insights," Wung said.
Splash currently provides some insights through its "Party Science" series on its website. For example, Splash identified the best times (highest open rates) to send an email event invitation to be 6 a.m., 10:30 a.m. and 4:30 p.m. Those quick tips could expand to more individualized analysis for clients.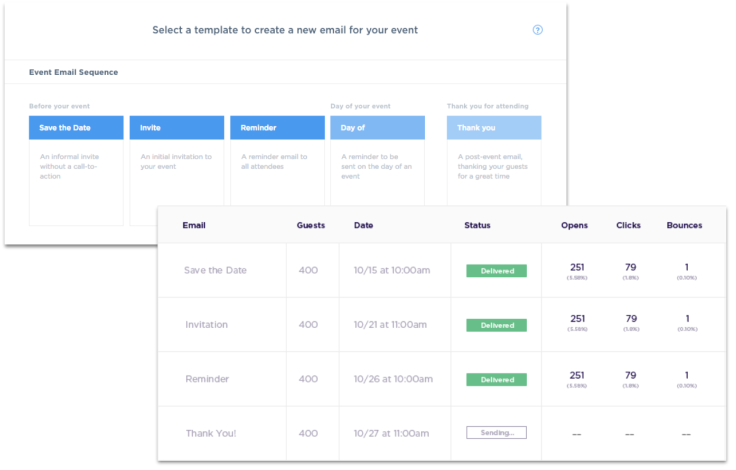 Hindman said he hopes to double the business this year, increasing the client base from its current 300 enterprise clients. Since 2012, Splash has powered 350,000 events with 2.5 million RSVPs. The site has 130,000 registered users.
Hindman said, "The biggest learning I've had is how just how vast events are. When we were going out with Series A pitch, we weren't including corporate events, recruiting events, Fisher-Price mom events. But now, they're using us."
FOR FREE to continue reading
✔️ Unlock the full content of International Business Times UK for free
offer available for a limited time only
✔️ Easily manage your Newsletters subscriptions and save your favourite articles
✔️ No payment method required
Already have an account? Log in
© Copyright IBTimes 2023. All rights reserved.