How To Stop Terrorism In France? Let Teenagers Smoke At School, Administrator Union Says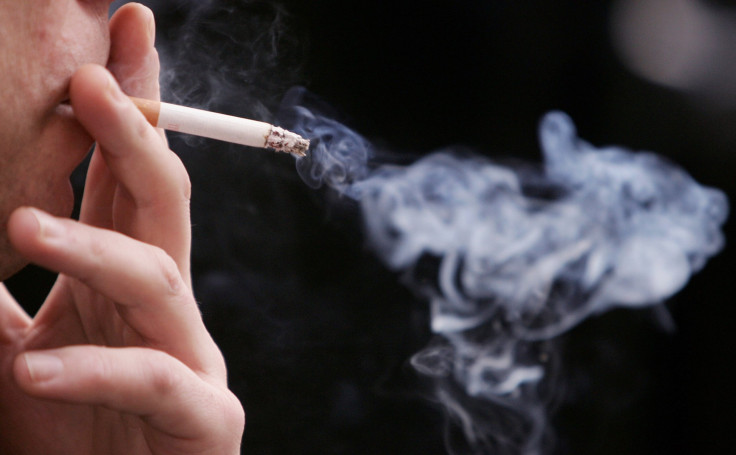 French school administrators are lobbying for teenagers to be able to smoke on school property or inside buildings to keep them from serving as easy targets for terrorists as they congregate during cigarette breaks, the Associated Press reported Tuesday. The National Union of School Administrators first submitted its proposals five days after the terror attacks in Paris rocked the nation, and they have renewed a push for loosening the smoking ban on school grounds.
"During each recess, in more than 2,000 schools in France, dozens of youth or even hundreds at the largest establishments form static and compact groups in a predictable way for 15 to 20 minutes," the union said in a letter dated Nov. 18, 2015, according to Associated Press. Nearly one third of French teens smoke, and the union asked that students be allowed to smoke on school grounds, arguing that a group of teens on a sidewalk would be an easy target for terrorism.
At least eight Islamic extremist terrorists attacked Paris the night of Nov. 13, 2015, killing 130 people in bars, restaurants, a concert hall and outside of stadium. The attacks were the worst assault on French soil since World War II, and the events shocked people throughout Europe and the world. Members of the terror group known as ISIS claimed the massacre, saying it was in retaliation for French participation in airstrikes on Syria.
Terrorist Attacks and Threats in France | FindTheData
Following the attacks, President François Hollande placed France under a state of emergency, which gives law enforcement greater rights while limiting a series of civilian freedoms, such as the right to protest in public. The state of emergency order had already produced an unusual situation, some school administrators argued, saying that unusual circumstances should apply to the smoking ban as well.
Proponents of the change said they did not want to downplay the risks of smoking, but "high schoolers congregating on the street constitutes a very high risk, one that is certainly greater than that posed by the consumption of tobacco," Michel Richard, the secretary general of the union, told France Info.
© Copyright IBTimes 2022. All rights reserved.
FOLLOW MORE IBT NEWS ON THE BELOW CHANNELS