How To Survive A Terror Attack: 'Run, Hide' Advises UK Counter Terrorism Office In New Guide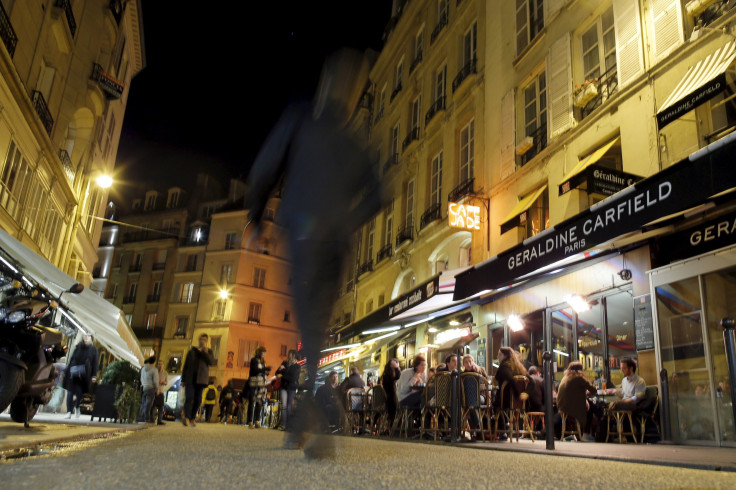 Following the attacks in Paris that left at least 129 people dead, the U.K.'s National Counter Terrorism Security Office issued advice Wednesday on what to do in the middle of a "fast moving incident such as a firearms or weapons attack." In the event of an attack similar to those in Paris, if people cannot escape, they should hide and try to find cover from gunfire behind "substantial brickwork" or "heavy reinforced walls," the guide states.
"Be quiet, silence your phone. Lock/barricade yourself in. Move away from the door," the report adds. People should always run and "escape if you can" leaving all of your belongings behind and "insist others leave with you."
Several people who survived the attack at the Bataclan concert hall said once they realized what was happening they dropped to the ground and tried to remain as still as possible. Those actions echo the advice issued in the Thursday's report.
The situations described in the report are known as dynamic lockdowns, events in which access to a building or area of an attack can be restricted quickly.
If "preventing an attack has not been possible, the ability to frustrate and delay the attacker[s] during the course of the attack and reduce the number of potential casualties can be greatly increased through dynamic lockdown," the report said.
The report also features sections for how companies and businesses should train their staffs in the event of an attack, including holding regular drills and making sure some kind of internal system is in place to alert staff an attack is taking place.
More than 350 people were injured in the attacks in Paris that took place at multiple locations including the Bataclan concert hall and the Stade de France sports arena as well as restaurants and bars in a popular nightlife area. Authorities in Europe were continuing to search for the attackers. France's prosecutor confirmed Thursday the presumed mastermind of the attack, Abdelhamid Abaaoud, was killed in a police raid in the Saint-Denis neighborhood.
© Copyright IBTimes 2023. All rights reserved.