How USAID Cuba Revelations May Threaten Global Health Programs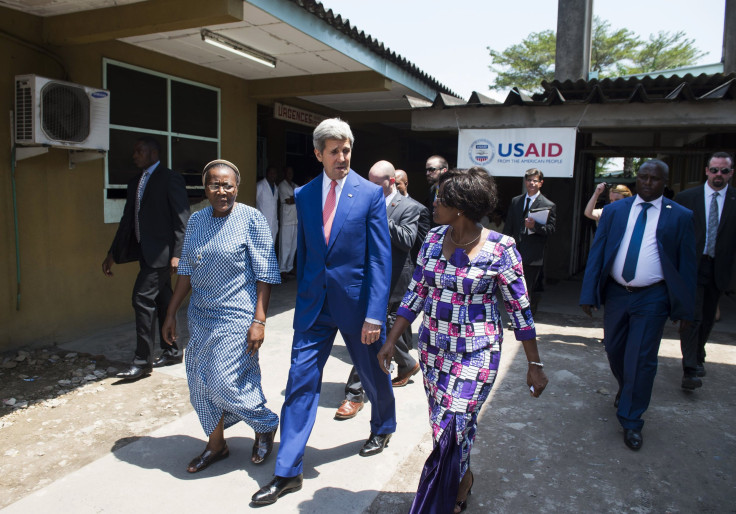 It's getting harder for the United States to keep its secrets when it comes to democracy-promotion programs in Cuba. The Associated Press revealed this week a U.S. International Development Agency-funded operation to spur antigovernment activism among Cubans, this time through an HIV-prevention program. U.S. lawmakers and health advocates are lambasting USAID's use of a health program for political ends, saying it puts the U.S.'s other global health and development programs at risk.
"This blatant deception undermines U.S. credibility abroad and endangers U.S. government-supported public health programs, which have saved millions of lives in recent years around the world," said Democratic Rep. Barbara Lee of California, co-chair of the Congressional HIV/AIDS Caucus, in a statement Monday. Democratic Sen. Patrick Leahy of Vermont also said the program "tarnishes USAID's long track record as a leader in global health."
Global aid network InterAction also told the Associated Press that the United States "should never sacrifice delivering basic health services or civic programs to advance an intelligence goal."
Pakistan is perhaps the most alarming example in recent memory of how using U.S. global health programs for covert political goals can backfire. The Pakistani Taliban and Afghan Taliban both banned polio vaccinations after reports revealed that the U.S. collected intelligence on the whereabouts of Osama bin Laden through a fake Hepatitis B vaccination campaign. Polio has resurged in the region, and more than 60 polio vaccination health workers have been killed since the Pakistan ban was instated in 2012.
USAID's Cuba program is somewhat less extreme, however, and it's difficult to predict to what degree it might affect U.S. health programs in other countries. Charles Kenny, a senior fellow at the Center for Global Development, said the likeliest outcome would be that suspicions over U.S. programs would deepen in countries already wary of the United States.
"In most countries in which [USAID] works, it is welcomed, and does some fantastic work," Kenny said. "In some of the places which are probably harder for the U.S. in general, USAID is viewed with more suspicion because it's USAID. It's in those places where brand management is most important, and when [USAID is] already facing distrust, this would only make the distrust worse."
That distrust is already prevalent in several other Latin American countries: Last year, Bolivian President Evo Morales expelled USAID from the country. The move came after Secretary of State John Kerry referred to Latin America as the United States' "backyard," but Morales had also previously accused the U.S. aid agency of attempting to destabilize Bolivia's government. Ecuador has also threatened to expel USAID, and froze cooperation with the agency late last year, prompting USAID to pull its operations from the country.
But apart from USAID's ability to fund health initiatives in other countries, Kenny says that undermining the credibility of U.S. programs could also threaten Washington's ability to cooperate with other governments in managing global outbreaks.
"The problem is that, especially it comes to public health, even with countries we don't particularly like, we probably want to be able to cooperate," he said. "Take the Ebola outbreak. It crosses borders very rapidly. Even if the places where it happens aren't places we want to touch, in public health emergencies, we want to help stop [outbreaks] from becoming bigger."
USAID responded to the AP report Monday, defending the program. "Congress funds democracy programming in Cuba to empower Cubans to access more information and strengthen civil society," spokesperson Matt Herrick said in a statement. "USAID makes information about its Cuba programs available publicly at foreignassistance.gov. This work is not secret, it is not covert, nor is it undercover."
This response – and USAID's similar response to the AP's report in April of another USAID-funded program to promote political activism in Cuba through a social media platform called ZunZuneo – also likely means that these latest revelations will have a limited effect on USAID institutionally.
"There is strong support on Capitol Hill for democratization in Cuba," Kenny said. "There is doubt on the impact this would have on Capitol Hill, or overseas, but it's one more case where the agency doesn't look to be doing what it says it's trying to do in a country. That's not good."
© Copyright IBTimes 2023. All rights reserved.