US Covert Operations In Cuba: From The Bay Of Pigs Invasion To The Latest 'Secret' Plot To Topple Castro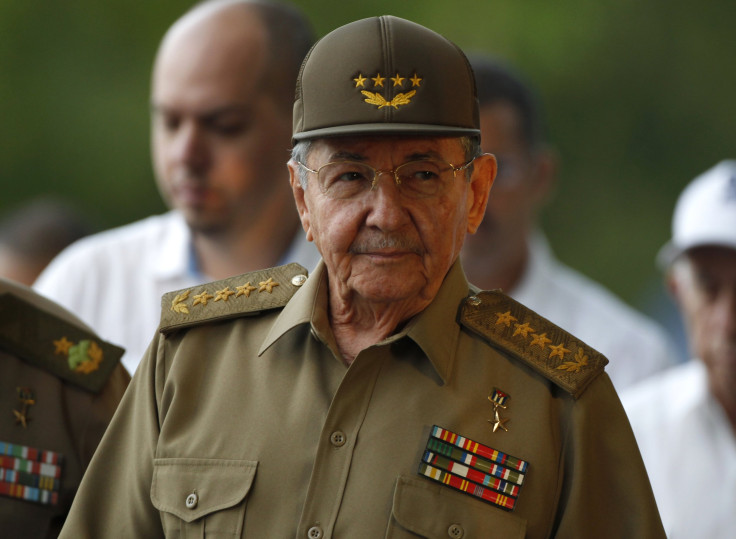 The United States allegedly sent young Latin Americans to Cuba to foment revolution under the guise of civic and health programs, the latest revelation of a failed covert operation aimed at toppling Havana's communist leadership indicates. The operation, run by the U.S. Agency for International Development since at least October 2009 and exposed Monday by the Associated Press, was rife with risks as Cuban officials tried to find out who was financing the scheme.
About 12 young people from Venezuela, Costa Rica and Peru were sent to Cuba -- and paid as little as $5.41 an hour -- to recruit Cubans as potential political activists, the AP reported. One of the U.S.-paid Latin Americans said he was only given 30 minutes of advice on how to evade detection by Cuban authorities.
"Although there is never total certainty, trust that the authorities will not try to harm you physically, only frighten you," read a memo sent to the Latin Americans. "Remember that the Cuban government prefers to avoid negative media reports abroad, so a beaten foreigner is not convenient for them."
In a statement, USAID said the program "is not covert, nor is it undercover." USAID said its programs in Cuba are "available publicly" at foreignassistance.gov. But the AP said the program took measures to hide the participants' activities, including sending orders in code. For instance, "I have a headache," actually meant the workers were being monitored by Cuban officials, and "Your sister is ill" meant to end a particular trip.
"USAID remains committed to balancing the realities of working in closed societies --particularly in places where we do not have a USAID mission and governments are hostile to U.S. assistance," the agency said. "In the end, USAID's goal is to continue to support democracy, governance and human rights activities in multiple settings, while providing the maximum transparency possible given the specific circumstances."
The program continued even after the December 2009 arrest of Alan Gross, a U.S. government subcontractor who was found guilty of smuggling satellite phones and computers into Cuba. Gross, who was sentenced to 15 years in prison in March 2011, denied working for U.S. intelligence.
The program is just one of a long line of covert operations that failed to bring democracy to Cuba. Two months after the 12 Latin Americans were sent to the communist country, USAID secretly created ZunZuneo, the so-called "Cuban Twitter," which was named after the Cuban expression for a hummingbird's sound. Front companies were used to hide who was behind the social media network. While the site initially started with innocuous content, such as soccer news, music and weather, the plan was for the site to eventually become a hub to instigate uprisings against the Cuban government. It never got that far. It ended in 2012 due to low funds. USAID has also denied ZunZuneo was a covert operation.
Secret U.S. involvement in Cuba goes back decades. Here are a few other failed attempts at inciting a Cuban revolution:
Bay of Pigs Invasion
The Bay of Pigs Invasion was a fiasco and a black eye on the presidency of John F. Kennedy. Launched from Guatemala by a CIA-sponsored Cuban paramilitary group known as Brigade 2506, the failed invasion took only three days for Cuban forces to repel. The invasion spurred the Cuban Missile Crisis of 1962, when the United States and Soviet Union, a staunch ally of Cuba, were on the brink of nuclear war.
Operation Mongoose
Also known as the Cuban Project, Operation Mongoose was the name of a series of covert CIA operations aimed at ousting Cuban President Fidel Castro eight months after the Bay of Pigs Invasion. It included a plot to poison the Cuban leader with a hypodermic needle. Operation Mongoose plotters wanted the operation to end with a revolution by 1962. It never came, and Operation Mongoose was canceled in 1963 after Kennedy was assassinated.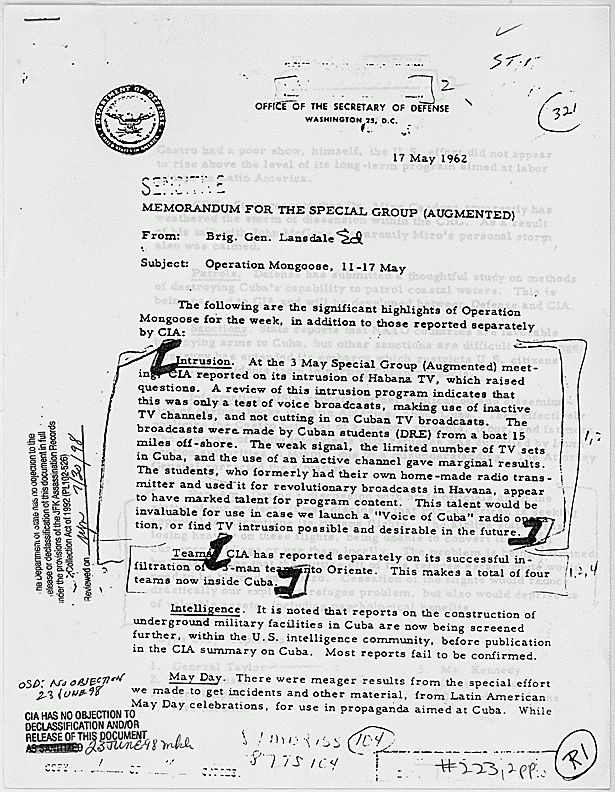 © Copyright IBTimes 2023. All rights reserved.