How Walgreens' Acquisition Of Rite Aid Will Likely Avoid Major Antitrust Issues, Despite Concern From Smaller Pharmacies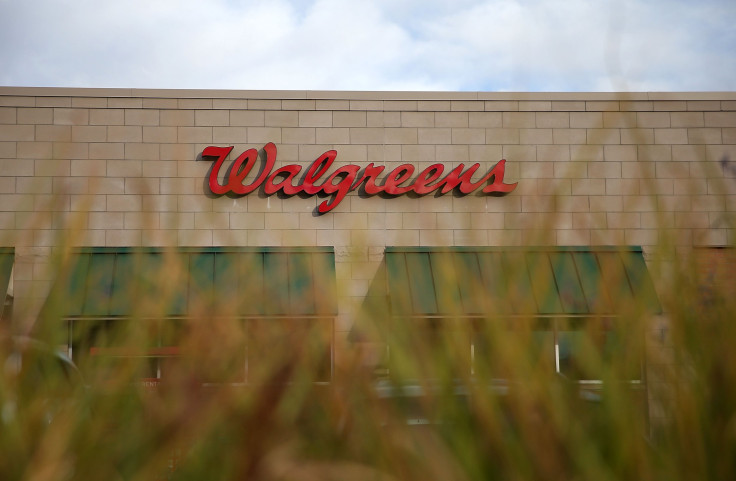 When Alex Grass decided in the 1960s to expand his Thrift D Discount Center beyond Scranton, Pennsylvania, he didn't look to open stores under the bright city lights of Philadelphia or New York City. The founder of what later became Rite Aid Corporation preferred to open outlets in the small towns that rivals like Charles Walgreen ignored.
Now that Walgreens Boots Alliance, the nation's biggest drugstore chain, has announced plans to acquire its smaller rival in a $9.4 billion deal, Glass's little-town strategy might help satisfy antitrust regulators that will scrutinize one of the biggest U.S. retail acquisitions of the year.
"The location strategies of these two companies have been historically quite different," said Howard Davidowitz, a New York-based retail consultant. "I'm not saying they won't have to close some stores – of course they will – but I think this deal will go through."
If the Federal Trade Commission and shareholders approve the deal, Walgreens will up its store count (including the Rite Aid outlets) by nearly 50 percent, to 12,000, putting the Chicago-based pharmacy chain in control of one in five brick-and-mortar drugstores in the country, solidly ahead of its closest pharmacy-chain competitor, Rhode Island-based CVS Health Corp.
The Walgreens-Rite Aid deal comes amid a raft of corporate consolidations in the country's healthcare industry as the Affordable Care Act puts pressure on hospitals, insurers and drugmakers to lower their costs. Walgreens produces its own generics, effectively making it a competitor to the makers of name-brand over-the-counter drugs.
The deal has rankled independent drugstore operators who have been struggling for years against the same retail pressures that have closed mom-and-pop businesses unable to compete with large-scale merchants like Walmart and Target.
"At a minimum, regulators should closely scrutinize this merger, particularly in regions of high concentration of their pharmacies," Douglas Hoey, the head of the National Community Pharmacists Association, said in a statement Wednesday. Hoey's group fears that the consolidation of large-chain pharmacies will price them out of the business, reducing market access and customer service in "rural, urban and underserved communities."
So far, the only antitrust concern seems to be in certain pockets of the country where Walgreens would end up controlling far more than its national 20 percent average, according to Richard Evans, a healthcare industry analyst at Sector & Sovereign Research. Evans looked at past antitrust actions against pharmacy chains and found that the FTC is OK with one pharmacy chain controlling about a third of any single area of the country. Above that, and regulators take action and force companies to close or sell stores.

"We looked at the FTC's historic dealings on retail pharmaceutical transactions and found that the threshold is 35 percent of local market share concentration," said Evans. "We put Walgreens and Rite Aid together ZIP code by ZIP code and found which areas exceed that threshold."
Evans estimates that Walgreens will need to close 427 stores in different parts of the country to satisfy the FTC. "We are confident that the transaction will receive all necessary regulatory approvals and will work closely with regulators to achieve that," Walgreens spokesman Philip Caruso said in an emailed reply for comment on the issue.
Davidowitz says he doesn't expect much more antitrust scrutiny, mainly because big pharmacy chains are facing a similar threat as the mom-and-pop operations: from the retail giants that have their own in-store pharmacies.
"When you look at the drugstore industry, you have to recognize that Walmart has drugstores, Target has drugstores," he said. "When you look at this segment you can't just look at drugstore chains, you have to look at the Walmarts, Targets and Krogers."
Walgreens' acquisition of Rite Aid comes as Rite Aid reversed its fortunes from its disastrous $3.4 billion acquisition of Eckerd Pharmacy and Brooks Pharmacy in 2006. Instead of expanding Rite Aid's presence, it left the company with too many stores too close to each other. Two years later Rite Aid began closing or selling properties, including 28 stores in the Las Vegas area alone.
Since then things have turned around for the chain, from a $368.6 million loss in 2012 to $2.11 billion in profit in its last fiscal year ending February. The company reported an 18 percent increase in revenue for its June-August quarter, to $7.66 billion, compared to the same period last year. Net income fell from $127.9 million to $21.5 million on expenses related to its June 24 acquisition of Envision Pharmaceutical Services, a benefits management company.
Now the country's big three pharmacy chains may come down to the big two: Walgreens and CVS. And Glass' focus on small-town drugstores may serve a much larger corporate strategy in the era of Obamacare.
© Copyright IBTimes 2023. All rights reserved.