After Damning Report, Walgreens Tables Plans To Expand Theranos Blood Testing Centers Nationwide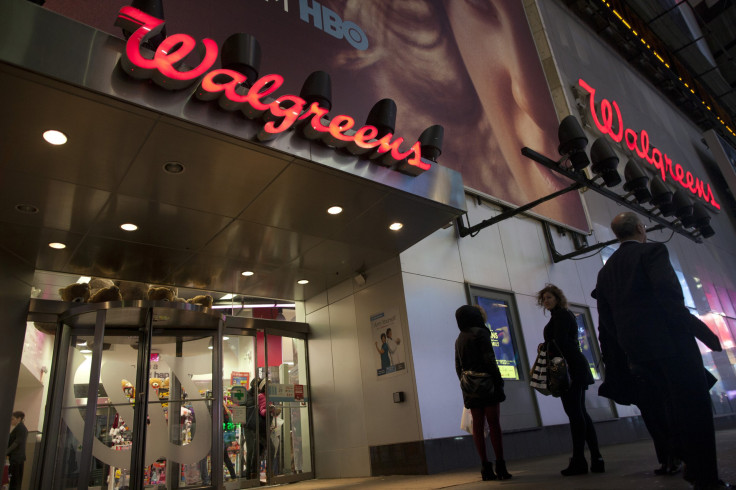 Walgreens initially planned to use Theranos bloodwork centers in all 8,200 of its pharmacies across the United States, but an investigative report came out showing Theranos was having trouble with its much vaunted but proprietary and mysterious blood testing technology. Now, Walgreens has tabled its plans to implement the system nationwide.
Theranos' Edison blood testing machines supposedly were revolutionary in that they required only a few drops of blood for testing instead of the standard vial. But an investigation by the Wall Street Journal revealed in mid-October the company was using the device for only a tiny portion of the blood tests it handled, and it also allegedly failed to report instances of problems with the technology.
Executives from the two companies met Thursday after Walgreens requested a meeting, and Walgreens said Friday it would not open new Theranos centers until issues around its technology were resolved, the Wall Street Journal reported. By Saturday, the relationship was officially suspended, for now.
"We are currently in discussions about the next phase of our relationship. Plans to open more Theranos Wellness Centers are dependent upon both companies' ability to reach a mutually beneficial agreement," Markeisha Marshall, a spokesperson for Walgreens, told USA Today Saturday.
Walgreens' plans to collaborate with Theranos date back to September 2013 when the companies established a long-term partnership to make Theranos' testing available throughout Walgreens pharmacies across the U.S. Theranos would provide customers with "less invasive and more affordable clinician-directed lab testing from a blood sample as small as a few drops," a press release on Theranos' website promised in November 2013 when a new center opened in Phoenix. Theranos' method would "[eliminate] the need for large needles and numerous vials of blood typically required for diagnostic lab testing," the release said.
Theranos' website still extols its technology more than a week after the revelations emerged. "Our tests, including venous draws, require smaller samples than traditional labs," Theranos' website read Saturday. "So whether it's a few drops collected with a finger-stick, or the smallest venous draw sample possible, Theranos tests mean less blood, an easier process, and a clear difference."
© Copyright IBTimes 2023. All rights reserved.
FOLLOW MORE IBT NEWS ON THE BELOW CHANNELS