How Will The Supreme Court?s Decision To Uphold Obamacare Affect Small Businesses And Job Creation?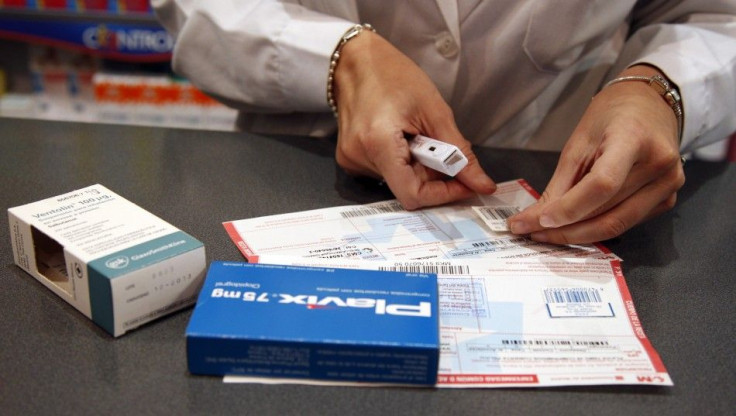 The U.S. Supreme Court on Thursday handed down its historic ruling on the Patient Protection and Affordable Care Act, largely upholding the law. But many fear that the ruling will result in a reduction in hiring and may become a further drag on our already struggling economy.
Beginning in 2014, the Employer Responsibility provision would require employers with 50 or more workers to provide health coverage. Employers who refuse to provide the mandated coverage in 2014 will be hit with a $2,000 per employee yearly penalty -- applied to all but the first 20 employees. Spread over a year, the penalty would add 95 cents an hour to the cost of a full-time worker.
This provision wasn't in question in the Supreme Court case, but critics say it could hurt small businesses that have more than 50 workers and can't afford to offer health care coverage. Moreover, it could curb hiring among companies that have fewer than 50 employees.
It's a very difficult decision that they have to make, whether to pay a penalty or buy insurance, said Gregory W. Moore, a Detroit-based 20-year health care law veteran and chair of Clark Hill's National Health Care Group.
If I were an employer and I was at that threshold [of having 50 workers], I would stay below it, Moore said.
Others point to another provision in the 2010 law that could discourage hiring.
A lesser-known provision of Obamacare penalizes small businesses for hiring more than 25 employees, said Ben Piper, President of Ben Piper Consulting LLC. Small businesses that have 25 or fewer employees and offer health care insurance will receive a 35 percent tax credit under the law.
Small businesses have been a rare bright spot in the economic recovery. Private employment rose 67,000 at small businesses -- those with up to 49 workers -- in May, which accounted for more than half of the 133,000 gain in total private-sector payrolls last month, according to an ADP survey.
However, polls in recent months have shown that the health care law is a major impediment to small business owners' hiring.
Nearly three-out-of-four (73 percent) small businesses surveyed by the U.S. Chamber of Commerce cited the recent health care law as an obstacle to growing their business and hiring more employees.
It [the health care law] will absolutely impact job growth, especially to the small business owner who happens to have just over 50 employees, said Steve Siebold, an expert in the field of critical thinking and mental toughness training. You can bet that smaller companies are going to cap their workforces [at] 49 employees.
The Employer Responsibility provision will also drive small employers not to add full-time workers to their staff, but instead will encourage them to contract out work or bring in temporary workers instead, said Sudy Bharadwaj, co-founder and Chief Executive Officer of job search platform Jackalope Jobs.
According to the non-partisan Congressional Budget Office, ACA will reduce the labor force by 800,000 over the next decade and estimates that the cost to American businesses due to inability or failure to comply will be $52 billion.
Unemployment in America has been a huge problem over the last few years, and while the numbers have been starting to slowly improve, Obamacare is going to be to blame for the impediment of job growth and job creation, Siebold said.
The current labor market condition doesn't look so rosy. Payrolls grew at the slowest pace in a year in May, showing a paltry 69,000 job gains, while the unemployment rate has been stuck above 8 percent since February 2009.
Federal Reserve officials predict that the jobless rate will not fall below 8 percent before the end of this year.
Small-business groups, including the National Federation of Independent Business (NFIB) and the International Franchise Association (IFA), also voiced their concerns.
The NFIB, the lead plaintiff in the lawsuit against the health care law, said it was incredibly disappointed in the Court's decision.
The overall health care bill in our opinion doesn't work for small business, NFIB president and chief executive officer Dan Danner said in a phone conference. Their costs are still going up, and we believe that the remaining bill will make their costs worse, not better.
In a statement, IFA President and CEO Steve Caldeira said that by upholding the law, 3.2 million jobs at franchise businesses continue to be put at risk due to the employer mandate provision, thereby discouraging and disincentivizing the creation of new jobs and business expansion.
The Affordable Care Act, and specifically the employer mandate, does not provide solutions to the cost and access issues it set out to address, but rather hurts the employees it aims to assist, Caldeira said.
According to Moore, there is overstatement on both sides of the aisle as to how good the Affordable Care Act is for the economy and how bad it is for the economy. The impact remains to be seen, Moore said.
What we do know is that health care costs are not going down with the Affordable Care Act, they are going up, Moore said. We've got to figure out how to pay for care for 35 million people who just got subsidized care or free care through Medicaid, and that's going to be very expensive.
© Copyright IBTimes 2022. All rights reserved.
FOLLOW MORE IBT NEWS ON THE BELOW CHANNELS