HP Could Lose $40B in Revenues By Selling PC Biz, webOS: Analyst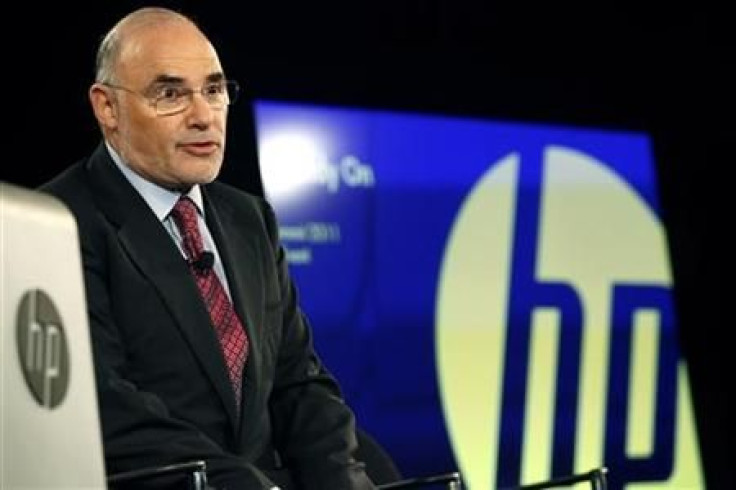 Technology giant Hewlett-Packard (NYSE:HPQ) could lose a major chunk of its revenues by exiting its PC business and closing down webOS, a Wall Street analyst wrote in a note to clients.
California-based HP announced a series of developments Thursday, including the potential spin-off of its personal computer business that would kill the Touchpad tablet computers based on Palm's webOS software. The deal comes only days after Google agreed to buy Motorola Mobility for $12.5 billion.
HP said its board has authorized the exploration of strategic alternatives for its Personal Systems Group and plans to close down its webOS device business.
The devices have not met internal milestones and financial targets. HP will continue to explore options to optimize the value of webOS software going forward, the company said in a statement.
The announcement from HP shocked the industry as it launched HP Touchpad only weeks ago. But, the device got only a lukewarm response and unable to compete with Apple's iPad 2 and other Android tablets in terms of both features as well as ecosystem.
The company also said it would buy UK-based software firm Autonomy for about $10 billion to focus on software business.
Though divesting PC business and adding Autonomy may bode well for HP in long-term, analysts remain skeptical over the company's latest moves.
With so many moving parts -- discontinuing Palm, evaluating strategic alternatives for the PC division, and adding Autonomy -- HP is really asking investors to trust the leadership team to manage the many moving parts. Yet, HP's new leadership team has not demonstrated the operational skill set to manage such a myriad set of dynamic challenges, BMO Capital Markets analyst Keith Bachman wrote in a note to clients.
We remain skeptical that adding Autonomy and selling PCs adds value, or that HP will create value through this process, Bachman addeid.
By selling the entire PC division and Palm, the analyst assumes that HP loses about $40 billion in revenues and gives up approximately $1.6 billion in operating income.
Our profit margin is lower than what investors may have forecast, as we assume the sale of the PC division would include some corporate allocations, wrote Bachman.
The analyst noted that by adding Autonomy, HP would add $1 billion in revenues and add $350 million in operating income. But Bachman expressed concerns about the organic growth of Autonomy.
We note that HP is paying about $11.7 billion in cash or about 11x-12x price/sales, given Autonomy had trailing twelve-month revenues of about $931 million and its content management business is not a high-growth business, in our view, he noted.
Further, Bachman said this acquisition will not add meaningfully to HP's revenues and profitability over the next few years, given the analyst's revenue forecast for fiscal 2012 is about $129 billion.
Meanwhile, such a large transaction will substantially reduce the amount of share buyback that HP can undertake and the deal is not expected to create much value in the next few quarters.
We assume that HP generates cash from the sale of the PC division equal to the cost of Autonomy, or about $11.7 billion, the analyst wrote.
Net, HP would have about 10 percent EPS dilution from the analyst's base case. Therefore HP's multiple would need to increase by more than 10 percent to create shareholder value.
Given the very high purchase price paid for Autonomy, the analyst believes that this will limit consolidated multiple expansion.
Further, without additional leadership at HP (pre or post spin) Bachman said multiple expansion will be limited, given that HP will still have a track record of inconsistent results, and 70 percent of proforma revenues in slow-growing services and printers.
The analyst, who has a market perform rating on HP stock, has cut the price target to $33 from $36.
HP shares, which fell over 20 percent year-to-date, dropped $1.88, or six percent Thursday, to close at $29.51 on the NYSE. In the after hours, the stock fell further by $2.90, or 10 percent, to $26.61.
© Copyright IBTimes 2023. All rights reserved.
FOLLOW MORE IBT NEWS ON THE BELOW CHANNELS