HP Touchpad Fire Sale: Why People Are Mad for a Dead Product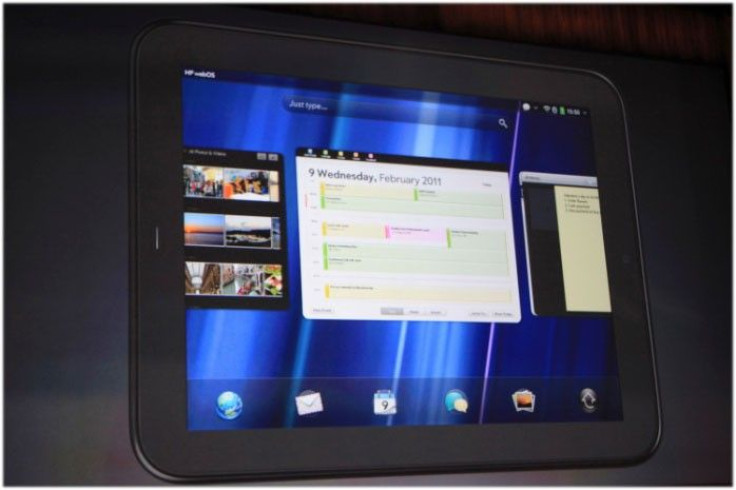 Touchpads are disappearing from the shelves after HP slashed the price of the tablet to $99 for a 16GB model and $149 for 32GB model.
Major electronics retailers sold out nearly instantly, but HP confirmed it still has more to push down the channel -- except in Canada.
HP Canada is out. Completely. FOREVA! Don't call them, HP's Bryna Corcoran Tweeted on Thursday. Corcoran did say more inventories were coming to the U.S., but she could not offer a firm date.
Let's take a look at why people are going crazy over HP Touchpad, a device its maker had given up on.
Hardware:
HP Touchpad is a great hardware for $99 as one gets a device capable of sending mails, surfing net and multitasking. Moreover, the tablet's specifications is also cheap at this price as it comes with 1.2GHz Snapdragon chip, 9.7-inch screen, 1GB of RAM and 1.3MP camera.
webOS:
Though the tablet got lackluster reviews, webOS is decent software that has won praise in the past. HP recently rolled out an update webOS 3.0.2 to make the device faster and responsive. Meanwhile, HP is not discontinuing webOS and will continue to explore options to optimize the value of webOS software going forward.
Android Factor:
There is a possibility that TouchPad could eventually run on Android. If that happens, one would get an Android Honeycomb or even Ice Cream Sandwich tablet for $99. The site Hack N Mod has even offered a $1,500 prize for anyone who can get Android on the HP TouchPad.
Box Storage:
Though HP is discontinuing Touchpad, its users would still get a free 50GB of lifetime cloud storage through Box.net. This is not a bad deal for a dead product. In July, cloud storage firm Box launched its Box for TouchPad app. The Box app will make it easy for TouchPad users to store, access and share all file types on the go, and also offers an unprecedented 50GB of free cloud storage for the lifetime of the account.
In an interview with PC Mag, Box CEO Aaron Levie confirmed that it would still offer the 50GB cloud storage for Touchpad owners.
Free Apps:
HP's Web-based app store still offers some decent apps, though they are less in number, for webOS devices. There are several interesting free apps available for Touchpad owners, including Angry Birds, Kindle eBook reader, WeatherBug and TuneIn Radio.
If you are ready to shell $99 on Touchpad, here goes the specification of the HP tablet:
OS

WebOS 3.0

Display

9.7-inch XGA capacitive, multitouch screen, 1024x768 resolution

Dimensions

Width: 7.48 inches
Height: 9.45 inches

Weight

1.6 pounds

Processor

Qualcomm Snapdragon dual-CPU APQ8060 1.2GHz

Camera

Front-facing 1.3-megapixel webcam for live video calling

Sensors

Light sensor, accelerometer, compass (magnetometer), and gyroscope

Media Formats

Audio formats: DRM-free MP3, AAC, AAC+, eAAC+, AMR, QCELP, WAV
Video formats: MPEG-4, H.263, H.264

Connectivity

Wi-Fi 802.11a/b/g/n with WPA, WPA2, WEP, 802.1X authentication;
Bluetooth wireless technology 2.1 + EDR with A2DP stereo Bluetooth support

Memory

16GB or 32GB

Battery

Rechargeable 6300 mAh (typical battery)

Ports

Connector Charger/microUSB connector with USB 2.0 Hi-Speed;
Headphone jack 3.5mm stereo headset/headphone/microphone jack
© Copyright IBTimes 2023. All rights reserved.