HSBC Helped Clients Conceal Over $100B In Swiss Accounts, Evade Millions In Taxes: Report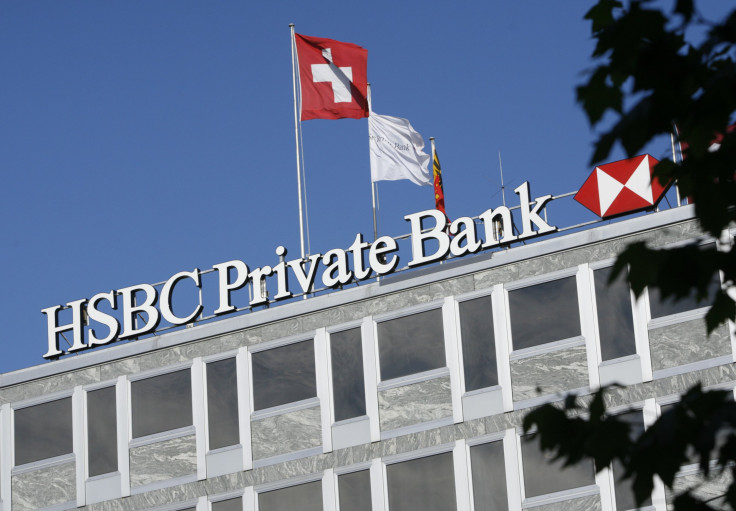 HSBC's Swiss arm helped its wealthy clients dodge taxes and conceal undeclared "black money" accounts from authorities, according to a report published Sunday by the Washington-based International Consortium of Investigative Journalists (ICIJ).
The report, which uses data leaked by a former HSBC employee-turned-whistleblower in 2007, states that the British multinational banking giant not only offered its services to arms dealers and diamond smugglers, it also served people linked to dictators such as former Egyptian President Hosni Mubarak, deposed Tunisian President Ben Ali and current Syrian President Bashar Assad. The leaked files were also obtained by a number of other media outlets, including the Guardian, BBC and the French daily Le Monde.
HSBC, which has offices in over 70 countries, reportedly assured its clients that it would not disclose their details to tax authorities even if evidence suggested that the accounts held undeclared money. Moreover, bank employees also marketed schemes aimed at helping their clients evade taxes in their home countries, including creating accounts in the name of offshore companies.
When the European Savings Directive, aimed at preventing tax evasion in the European Union, was introduced in 2005, HSBC also wrote to its customers and offered them ways to get around the new tax regime, according to the ICIJ report.
The files reportedly show that in 2007, these accounts held over $100 billion in total, including money stored in secretive offshore accounts. Over $31 billion was being held in accounts by more than 11,200 Swiss clients alone, according to the ICIJ report.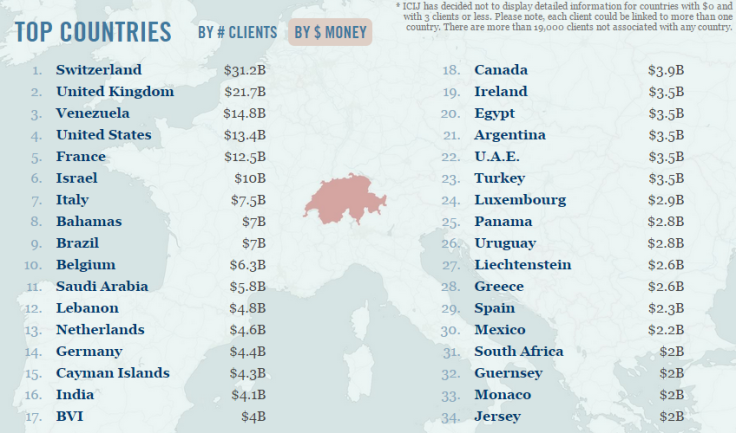 Although tax authorities around the world had been given access to the leaked files since 2010, the full list had never been made public until now. The comprehensive list, with over 100,000 names, includes people from royal families in the Middle East, convicted drug dealers, Hollywood actors, corporate executives and politicians.
Responding to the report, HSBC acknowledged, in a statement, that its measures to curb tax evasion had been insufficient. However, it added, the bank had undergone a "radical transformation" in recent years.
"In the past, the Swiss private banking industry operated very differently to the way it does today. Private banks, including HSBC's Swiss private bank, assumed that responsibility for payment of taxes rested with individual clients, rather than the institutions that banked them," HSBC said in the statement. "In some cases individuals took advantage of bank secrecy to hold undeclared accounts. This resulted in private banks, including HSBC's Swiss private bank, having a number of clients that may not have fully met their applicable tax obligations."
HSBC, which is currently facing criminal investigations in several countries, including the U.S., France, Belgium and Argentina, said in the statement that it is "cooperating with relevant authorities investigating these matters."
© Copyright IBTimes 2023. All rights reserved.
FOLLOW MORE IBT NEWS ON THE BELOW CHANNELS