HSBC Helped Tax Dodgers Hide Billions, Largest Banking Leak In History Reveals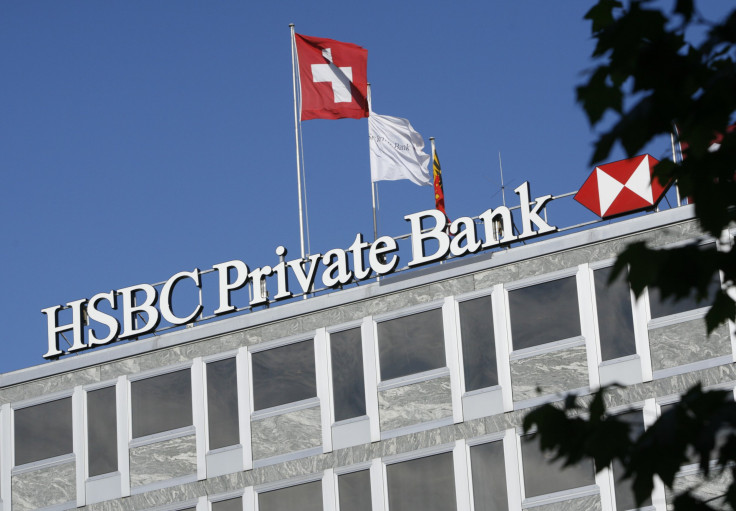 A bombshell report released Sunday sheds light on the highly secretive Swiss banking system that allowed U.K. bank HSBC to profit from accounts linked to arms traffickers and corrupt dictatorships. The files detail nearly $120 billion in murky accounts, much of it shielded from the gaze of tax authorities.
According to the report, HSBC's Swiss private bank attracted the ultra-wealthy of the world by exploiting loopholes in international tax law -- for example, by registering individuals as corporations. In other cases HSBC allegedly created undeclared "black" accounts to help customers hide their cash from domestic authorities.
Marketing these and similar tactics, HSBC assembled a roster of clients that included corporate executives, international fugitives, royal families, entertainers and politicians.
More than 100,000 individuals appear in the report, hailing from more than 200 countries. Celebrities named include Tina Turner and David Bowie, both of whom are legal residents and citizens of Switzerland.
Other, less savory figures appear in the file as well. Former Egyptian trade minister Rachid Mohamed Rachid, who was convicted in absentia in 2012 for allegedly squandering public funds, controlled an account worth $31 million. A hodgepodge of figures linked to the arms trade, conflict minerals and blood diamonds directly or indirectly maintained accounts at the bank.
The report, assembled by the International Consortium of Investigative Journalists (ICIJ) in Washington, D.C., documents customers instructing the bank to use pseudonyms and making trips to Switzerland to withdraw bundles of foreign notes.
The leak originated with Hervé Falciani, a computer systems expert who worked for HSBC. Falciani smuggled the data from the bank and delivered it to French authorities in 2007. France turned the leak over to regulators around the world, grabbing the attention of tax authorities in at least 10 countries, including the IRS. The French newspaper Le Monde acquired the documents from the French government in 2014 and proceeded to share them with the Guardian, the BBC and the ICIJ.
This wouldn't be the first time HSBC has been implicated in dodgy international operations. The bank settled with the Department of Justice in 2012 for allowing Mexican drug cartels to launder hundreds of millions of dollars through its branches. A Senate report from that year described how the bank circumvented sanctions to do business with blacklisted countries like Iran and Sudan, as well as Saudi banks linked to terrorism.
HSBC released a statement acknowledging that "the compliance culture and standards of due diligence in HSBC's Swiss private bank…were significantly lower than they are today." The bank says it has undergone a "radical transformation" since undertaking reforms in 2008, though it declined to comment on individual clients.
© Copyright IBTimes 2023. All rights reserved.