HTC 10 (HTC One M10) Not Available With AT&T, 64GB Variant Not To Be Sold In US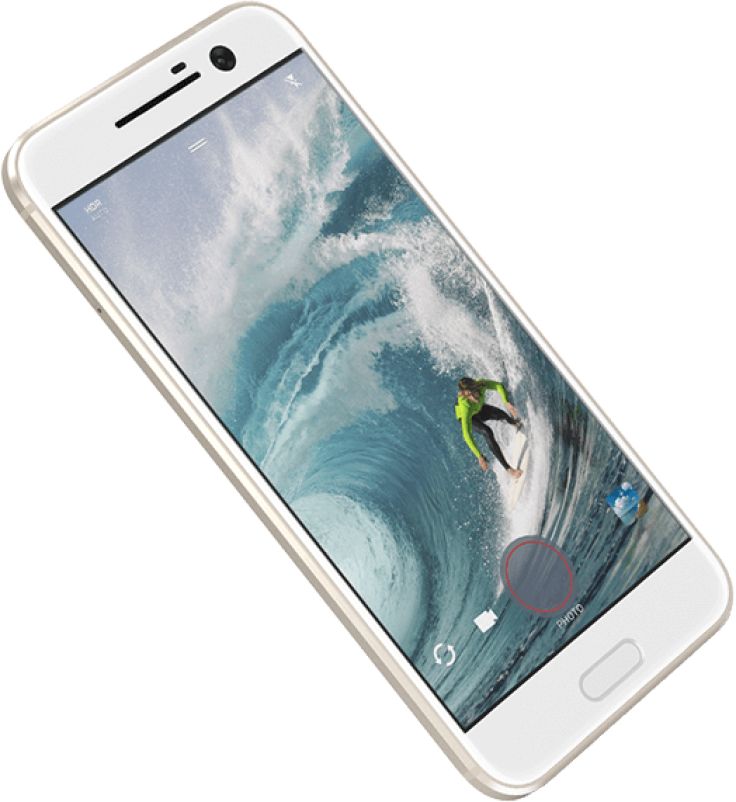 Unlike Sony Xperia Z5 and Samsung Galaxy S7 series, the latest HTC 10 (HTC One M10) does not have a water or dust-resistant exterior, a fact confirmed by HTC's Senior Global Online Communications Manager Jeff Gordon. However, the device does come with an IP53 rating, which means the handset can withstand an accidental light water spray.
Technically, the "5" in the rating has been defined as "Dust Protected: Ingress of dust is not entirely prevented, but it must not enter in sufficient quantity to interfere with the satisfactory operation of the equipment; complete protection against contact."
The definition of "3" in the IP rating is: "Spraying water: Water falling as a spray at any angle up to 60 degrees from the vertical shall have no harmful effect."
@aleloverso IP53.

— Jeff Gordon (@urbanstrata) April 12, 2016
Other then the IP rating, Gordon also confirmed that the HTC 10's 32GB unlocked variants in Glacier Silver and Carbon Gray hues will be made available in the U.S. Despite the 64GB variants not being sold in the U.S., the HTC 10 features a microSD slot to facilitate expansion of up to 2TB to compensate the deficit.
The US is getting HTC 10 in 32GB (with expandable Flex Storage) in Carbon Gray or Glacier Silver (with black front). https://t.co/1A2sTe5Kov

— Jeff Gordon (@urbanstrata) April 12, 2016
The unlocked 32GB HTC 10 is priced at $699.99 in the U.S, but using the promo code "HTC1008" on HTC's website will get buyers $100 off for a limited period of time. The ordered devices will reportedly start shipping in early May. While Verizon, T-Mobile and Sprint will be selling this handset, AT&T will not offer the HTC 10, Phone Arena noted.
Key HTC 10 specifications include a 5.2-inch display, 1440 x 2560 pixels resolution, Qualcomm Snapdragon 820 chipset, 4GB of RAM, 12MP UltraPixel camera with OIS, 5MP UltraPixel selfie-clicker and 3000mAh battery with Quick Charging 3.0 onboard.
© Copyright IBTimes 2023. All rights reserved.