HTC One Android 4.2.2 Update Confirmed, But HTC Will Keep Owners Waiting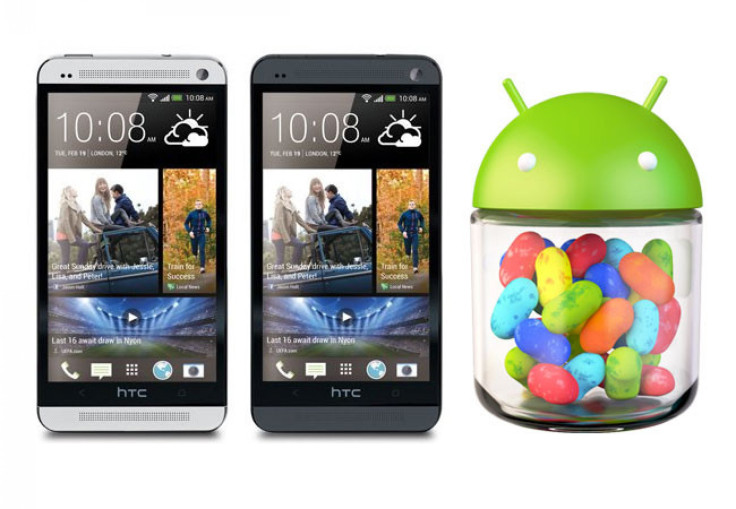 While the public remains in the dark about when the HTC One will receive a system update to Android 4.2.2, HTC has reassured all that its 2013 flagship smartphone will run the latest Google operating system at some point.
Following a tweet from mobile carrier Three UK on Monday that stated that HTC had pulled the Android 4.2.2 update from its network, HTC released a statement to Engadget that the update is in fact still coming to the HTC One. However, users will have to wait a while longer before it begins to roll out on various carriers.
Previous rumors proposed that the update would come to the HTC One in June. As we approach mid-June, a release seems unlikely for any carrier. It appears that HTC may be falling into its usual pattern of promising updates on its flagship phones and rarely ever delivering. Gotta Be Mobile noted in an early-June report that HTC has flaked on Android system updates several times in the past, either continuously delaying updates, releasing updates several months after originally promised or cancelling updates altogether.
A prime example given by GBM is the HTC developed Droid Incredible 2, a popular Verizon flagship smartphone, which was set to receive an update to Android 4.0 Ice Cream Sandwich in February 2012 but had said update delayed until August. Fast-forward to the present, and Droid Incredible 2 owners are still awaiting an update, 10 months after its rescheduled update time and a year and a half after it was initially intended to update to Android 4.0. The HTC ThunderBolt received the long-awaited Android 4.0 Ice Cream Sandwich update that caused more bugs than fixes for a large portion of users, while HTC Desire HD users saw its Android 4.0 canceled after several delays.
A question that remains unanswered by HTC is why it decided to ship the HTC One with Android 4.1.2 when rival manufacturers like are shipping its 2013 high-end devices with Android 4.2.2. Samsung's Galaxy S4 not only runs Android 4.2.2 natively, but the current system is receiving updates from its respective carriers. Many older Samsung devices are also receiving updates to Android 4.1.2 and are set to be updated further. However, recent reports indicate Android 4.2.2 updates for the Galaxy S3 and Galaxy Note 2 have been delayed.
One reprieve may be that the HTC One Google Edition will run Android 4.2.2 natively when it is released June 26. This shows that the device has the capacity to run the operating system, which leaves HTC with no excuse to not provide an update for the original model of its flagship device.
Are you anxious to see the HTC One update to Android 4.2.2? Sound off in the comments below.
Follow me on Twitter @FionnaatIBT
© Copyright IBTimes 2023. All rights reserved.