BlackBerry Release Date For BBM On Android And iPhone This Summer, Set To Launch A10 And Other Handsets By Year's End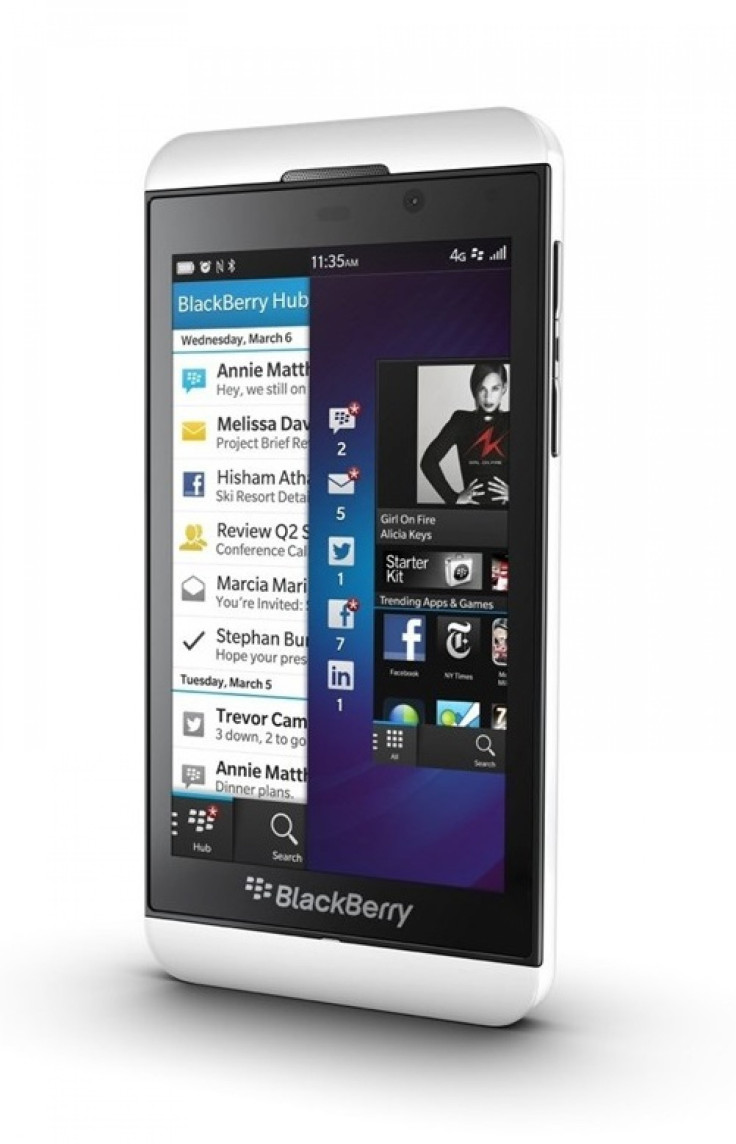 BlackBerry is set to release a cross-platform version of its BBM messaging service sometime this summer for competing devices running iOS and Android. BlackBerry (NASDAQ:BBRY) will also release at least two smartphones in addition to the previously leaked A10 flagship model before the year's end.
The official UK T-Mobile Twitter account made the following announcement: "BlackBerry Messenger will be available to download on iOS and Android from June 27th! :)." The tweet went out along with a photo depicting BBM running on a Samsung Galaxy S4, but the tweet was later deleted. BlackBerry denied the announcement, telling Wired that the June 27 release date for BBM on Android and iPhone was not accurate.
Update: (Android users take note) a fake version of the BBM app for Android that installs adware appeared on the Google Play Store, reaching over 100,000 downloads before it as taken down.
Update #2: A BlackBerry employee mentioned a possible BBM for Android release date, click here to read about what he had to say.
If the BBM release date for Android and iPhone is not before the end of June, it will likely arrive sometime early in July, or at the latest in August, as BlackBerry previously said it was coming in summer. BlackBerry also said that the final release date was up to Apple and Google, as BBM was awaiting acceptance into the App Store and Google Play.
BBM for Android and iPhone will likely have features similar to those on their BB10 counterparts, which include instant messages that send quicker-than-standard texts, with notification when the message is delivered and when it is read. Users can send up to 2,000 characters in a single BBM, which eliminates the need to send multiple texts for longer messages. BBM also has a video and voice chat feature, although the voice-call feature only works when users are connected to WiFi.
Sources with knowledge of BlackBerry manufacturing reportedly told DigiTimes that in addition to the Q5 (an entry-level smartphone with a physical keyboard), BlackBerry has two new lower-priced models on the way before the year's end. The devices may include a more-entry-level touchphone for emerging markets, or perhaps a lower-end version of the Q10 much like the Q5.
The sources also said that BlackBerry was shipping about 1 million devices a month running the new BB10 operating system, such as the Q10, with a touchscreen and updated physical keyboard, and the Z10, an all-touchscreen model. Reports have said that slowing sales of the touchscreen Z10 are being made up by unexpected interest in the keyboard-wielding Q10.
Motley Fool analyst Andrew Tonner said that the BBM release for Android and iPhone has the potential to hurt as well as help BlackBerry in the long run, as users who purchase devices such as the Z10 may have done so partly because of the messaging service. Tonner said that the BBM release for Android and iPhone could also help the Waterloo, Ontario-based manufacturer by igniting interest in BlackBerry from users of Android and iOS devices.
© Copyright IBTimes 2023. All rights reserved.