HTC to tough out slowdown as strategy doubts grow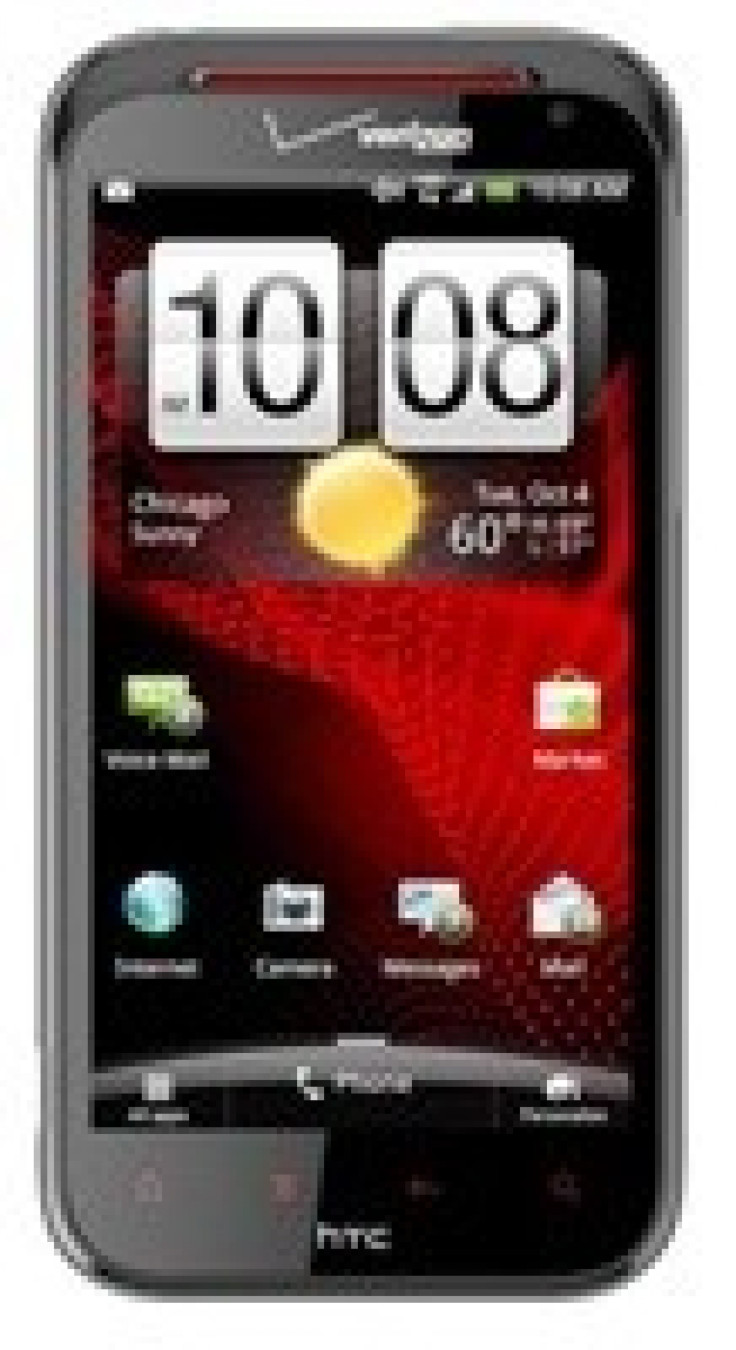 (REUTERS) -- HTC's promise of competitive new models early next year may not be enough of a strategy shift to convince investors it can regain the innovative streak that catapulted it from an obscure contract maker to the world's No.4 smartphone brand.
HTC's Desire, Sensation and Wildfire models have lost ground to Apple Inc's iPhones and Samsung Electronics' Galaxy line-up, prompting calls for a change of tack in a fast-moving and fickle market.
In his first response to a battering from stock markets -- HTC shares are down more than 30 percent in just nine trading days -- Chief Financial Officer Winston Yung told Reuters on Monday that HTC is not another Nokia, the Finnish mobile firm that experienced a rapid fall from market dominance as nimbler rivals overtook its stolid product line-ups.
I don't think it's so serious, he said, noting that even the most conservative guidance is for shipments to increase to 45 million units this year, from 25 million last year.
We will focus on the product next year, better and more competitive. Other than new LTE phones for the U.S. market, we have phones for the global market. We will launch some worldwide flagship products. We're confident in them, said Yung.
But investors are concerned that HTC, one of few Taiwanese firms with a global brand, is not changing radically enough.
Its industrial design hasn't changed for almost two years. Unless it launches a really different phone, it's hard to sell the product at a premium price, said Roxy Wong, analyst at Mirae Asset Management in Hong Kong.
HTC lacks an edge in branding against Apple and Samsung. It has stronger hardware specs against Apple, but not Samsung. It takes time for a company to enhance branding, so the room left for HTC to improve sales is not much unless it starts cutting prices.
Apart from Research in Motion, HTC shares are the worst performers among smartphone peers this year, down 62 percent from a lifetime high in late-April, as sales growth has slowed and investors have been spooked by two profit warnings.
Smartphone market growth is expected to slow down with each passing year, and HTC has to face a resurgent Motorola, Nokia and Sony, said Abhishek Chauhan, Principal Consultant at ICT Practice. So they have a real risk of becoming another RIM or LG Electronics, if they don't refresh their product line-up quickly.
Concerns heightened last week when HTC surprisingly cut its revenue forecast for the fourth quarter to no growth, shocking a market used to double- and even triple-digit growth rates. About four times the normal number of HTC shares changed hands on Friday in what the stock's busiest day for 27 months.
Yung said investors have questions for the company, but HTC is explaining its strategy and reiterating its confidence, and sees no change in strategy for now.
On Monday, HTC shares were down 3.7 percent at T$471.50.
INNOVATIVE TRACK RECORD
CEO Peter Chou explained to Reuters in an interview in July that the thinking behind the strategy was whatever customers prefer, we make sure we have a product for them.
That paid off, making HTC a market darling and sending its shares to a record high in April, helping founder Cher Wang top the Forbes rich-list for Taiwan this year.
HTC has a history of innovation to call on. In its first 10 years from its founding in 1997, it evolved from a contract manufacturer for brands such as Siemens and Vodafone to a brand in its own right.
Its corporate slogan, Quietly Brilliant, reflects a culture of avoiding the limelight -- its head office is tucked away at the end of a long driveway in an old industrial suburb of Taipei -- yet fostering innovation and speed.
It will need that as rivals, too, pick up speed, and will have to do it without their highly regarded innovation chief Horace Luke, who left in April.
In terms of hardware specifications, HTC has lagged others like Samsung and LG in its form factors, battery sizes and weight, said Richard Ko, analyst at KGI Securities in Taipei.
HTC really needs to work on its marketing strategy and brand awareness. It's already putting in some effort in this, but this is something that will need time to achieve, so I don't expect a swift turnaround.
Ko sees HTC's quarter-on-quarter shipments declining in this quarter and the next, and predicts year-on-year shipments will dip in the first half of 2012. Sales next year will grow only 7 percent, he said.
A sales assistant at an HTC store in northern Taipei, who asked not to be named, said the brand had won customers as it had been the first to launch an Android phone.
But the trend is shifting and now Samsung is catching up. Comparing the same specifications in high-end smartphones, HTC isn't cheaper, sometimes it's even more expensive, she said.
Actually, if it wasn't because of national pride, Samsung would have outsold HTC in Taiwan by now.
CHINA FOCUS
CFO Yung gave no details about the models HTC is banking on to wow buyers next year, but noted the company would focus on China -- a market HTC has been slow to push into as it has traditionally focused on high-end users, while Chinese sales are driven by low-cost phones.
Apple has already launched a low-cost version of its iPhone in China and home-grown rivals ZTE and Huawei Technologies are muscling in with cheaper phones.
In a recent report, brokerage Macquarie said it expected HTC to focus on superphones, with high resolution screens and fast processors, for the high-end, while offering more stylish mid- and low-end models to non-U.S. markets.
We think it's too early to assume such a strategy will work, the broker said, noting for example that the screens HTC wants to use are a technology of fierce rival Samsung.
ICT's Chauhan said HTC has definitely fallen behind the top of the pack, but the margin isn't that big. The key issue is to get the product strategy right, he said.
HTC also faces legal challenges over patents from Apple and others. German patent firm IPCom has said it plans to stop HTC from selling smartphones in Germany.
© Copyright Thomson Reuters 2023. All rights reserved.