HTC?s Phablet Competitor For Samsung Galaxy Note Coming On Verizon This Fall; Galaxy S3, Motorola RAZR HD And More In The Line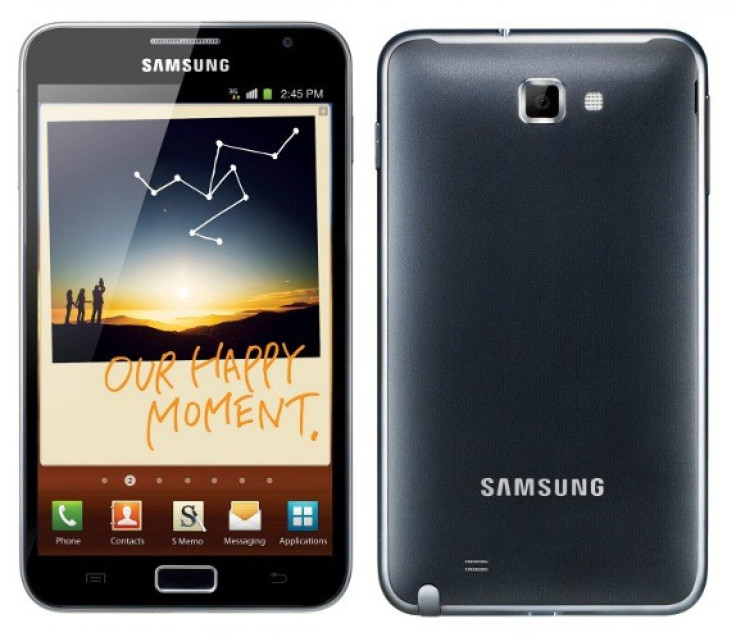 Wireless communication operators are trying to win the battle against each other by introducing more and more killer smartphones.
Lately, Sprint introduced Google's flagship Android ICS phone, the Samsung Galaxy Nexus, accompanied by LG Viper and HTC EVO 4G. AT&T secured its deal on HTC One X while T-Mobile scored the One S. But what about Verizon, which is one of the largest 4G LTE networks available to more than 200 million Americans living in the country?
Well, in a recent report leak, BGR reported it had received Verizon's fall 2012 smartphone lineup. According to BGR's source, the major operator is planning to introduce some really heavyweight models to give a stiff competition to others. The list includes a 1080p HD, HTC upcoming phablet, the most awaited Galaxy S3 and also multiple Motorola RAZR models.
Here are the details you would like to know.
HTC 'Phablet'
Initially, the industry insiders were surprised over Verizon's peaceful reaction against AT&T securing HTC's most potential smartphone, One X contract. However, now it is obviously clear that the big red network passed the gorgeous handset so easily, as they were more interested in the upcoming high-end phablet by the Taiwanese firm.
Interestingly, according to the source of BGR report, HTC is planning to manufacture a Samsung Galaxy Note competitor on the Verizon Wireless network and it will have a 5-inch display with 1080p HD resolution, which is a non-Pentile variant, while a quad-core Krait processor and an Adreno 320 GPU will power it.
Samsung Galaxy S3
Secondly, the BGR report source also did not miss to mention that the Verizon Wireless would be offering the most awaited handset of the year, Samsung Galaxy S3. Last year, Verizon notably passed on the Galaxy S2 for the Samsung Galaxy Nexus. However, the reports did not mention any details regarding the exact time frame of the market availability of the device.
Motorola RAZR models
Further, the BGR reports noted that there were multiple Motorola RAZR models due to hit Verizon in the coming months, one of which will most likely be the Motorola RAZR HD (or a name similar to that) with a larger and clearer display.
The new RAZR specifications are rumored to include a 4.6-inch 720p HD display, 13 megapixel camera and dual-core 1.5 GHz Snapdragon S4 processor. Also, it would be loaded with a massive 3,300 mAh battery, and it should feature even longer battery life than the RAZR MAXX which is providing up to 17.61 hours of talk time.
© Copyright IBTimes 2023. All rights reserved.
FOLLOW MORE IBT NEWS ON THE BELOW CHANNELS