The Huawei Ascend P7: The Best Selfie Smartphone? Full Review [VIDEO]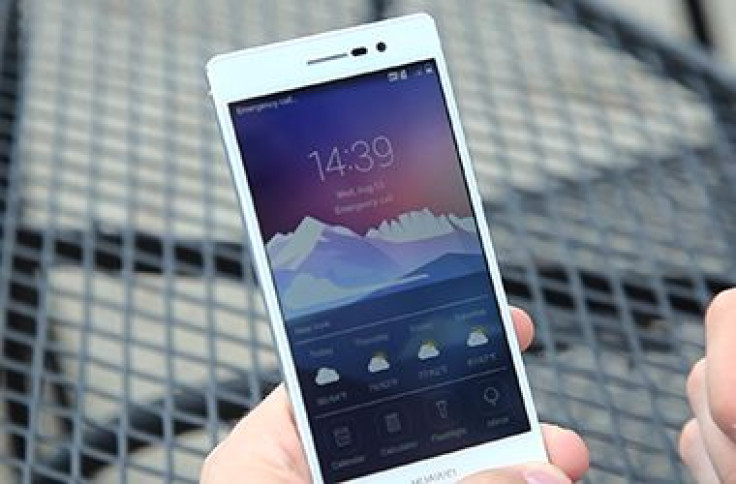 I've figured out what Huawei's slogan should be: "The Power To Surprise."
Wait, that's already Kia's slogan? Oh well, they could just take inspiration from it...much like they've done with their new flagship smartphone, the Ascend P7.
It's far better than you'd expect, especially if you have an American exceptionalist/xenophobic viewpoint - why would you buy a Chinese phone, of all things? Nevermind that plenty of the phones we already buy are assembled in China with Chinese parts by Chinese workers...but the companies behind the products are American, South Korean, and Japanese.
So what does Huawei bring to get you away from your iPhones and Galaxies?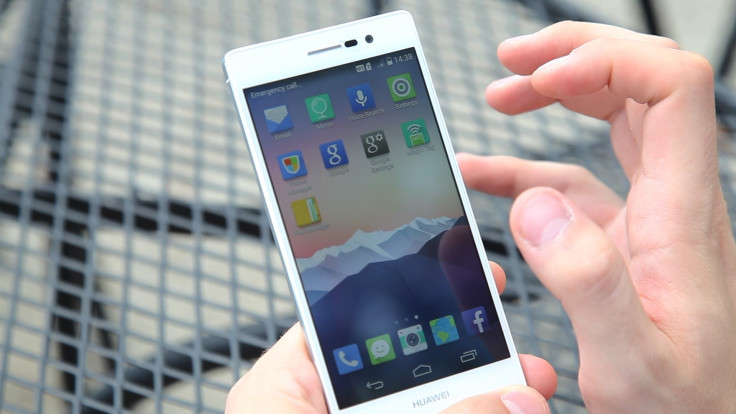 SPECS
Model: Huawei Ascend P7 L10 "Sophia"
Size and Weight: 5.50 x 2.71 x .26 inches, 4.37 oz
Display: 5", 1920x1080 LCD, 441ppi
Camera: 13 MP rear camera with LED flash, 8MP front
Platform: Android 4.4
Performance: 1.8 GHz Cortex A-9 processor, 2GB RAM, 2500 mAh battery
Memory: 16GB internal storage, expandable via microSD card to another 64GB
Connectivity: Wi-Fi, Bluetooth® 4.0, aGPS, NFC
Price: ~$450 unlocked
On paper, the Ascend P7 isn't better than a Samsung Galaxy S5. Or an HTC One M8. Or a Sony Xperia. It does blow the iPhone 5s away, but that's not the point. Its character lies in the characteristics it's taken from these phones and thrown into one device - both good and bad.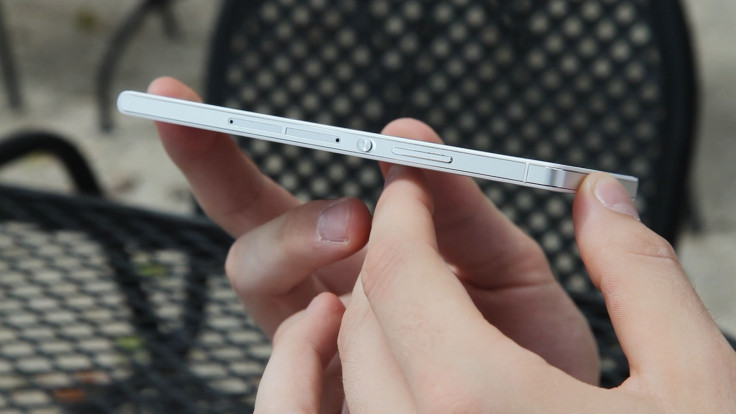 The Good
There's a bit of Sony Xperia in the side profiles, HTC One in the hideaway slots, and iPhone in the "lightness" aesthetic that Huawei is pushing.
The quality of materials is solid, too - the P7 is rigid and tightly gapped, with a light plastic skeleton. The only thing that feels as light as this is the iPhone 5, but the Apple phone is also smaller so that's hardly a fair advantage. I can't deny how impressive this is, especially for a relatively unknown company (in the US) like Huawei.
What really struck me about the P7 is the user interface - Huawei dubbed their Android skin "Emotion." The name is hokey, sure - but it's attractive. It's also strangely similar (call it a ripoff, if you like) to the iPhone...but unlike Apple, Huawei actively encourages you to customize their phone. There's a handful of "themes" built into the phone, with more available online if you do some digging. It's great to see this behavior from a phone manufacturer - though you could always go the tried and true route of aftermarket system launchers (Nova Launcher is a good place to start).
The P7's screen is no joke, either. The colors are a smidge more saturated than other displays, but I happen to like that. The display is sharp too - the pixel density is 441ppi, which is actually a bit better than the standard Galaxy S5.
The cameras are intriguing too, especially the front-mounted one. It's an 8 - yes, eight - megapixel lens (the next best in this class is a 5 megapixel unit on the HTC One). What Huawei's doing here is jumping ahead of the big players to establish the P7 as the premier phone for...selfies. I don't typically photograph myself or use phones for Skype/video calls so this wouldn't be a huge selling point for me; however, I like what Huawei is doing. If they can sell consumer on the P7 as the "best selfie camera," it could lead to a more solid foothold for the brand amongst the higher-tier manufactures.
The rear lens is a fairly standard 13 megapixel, offering good outdoor photographs but lacking the sharpness of other high-ends phones. It's not bad, but it's not good enough to brag about either.
Also surprising is the single rear speaker. In theory, not an awesome design, but the Aspire P7's little speaker is far louder than you'd expect.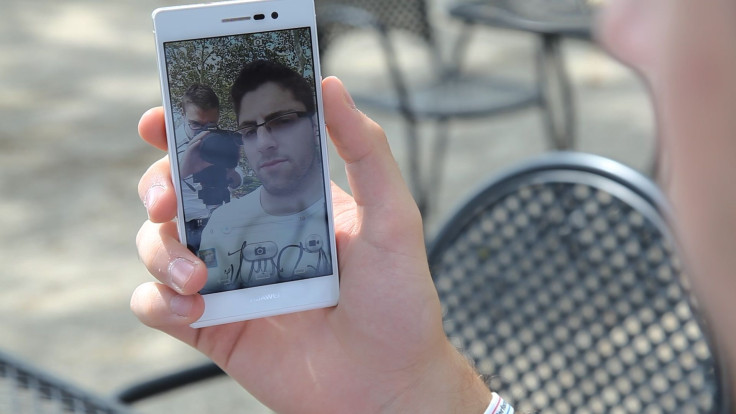 The Bad
Though the P7 has taken cues from some of the best phones on the market, it's by no means without fault.
Earlier, I mentioned that the Emotion user interface reminded me of iOS. It's also got the same dumb, haha-you-can't-remove-these-widgets-without-deleting-the-program thing going on. Plus there's a whole host of built-in programs that you can't delete. So you're stuck looking at them. Or shuffling them off to a side page in a folder marked "Unwanted." This also means there's no traditional app drawer, since Huawei's ditched it in favor of the Apple approach.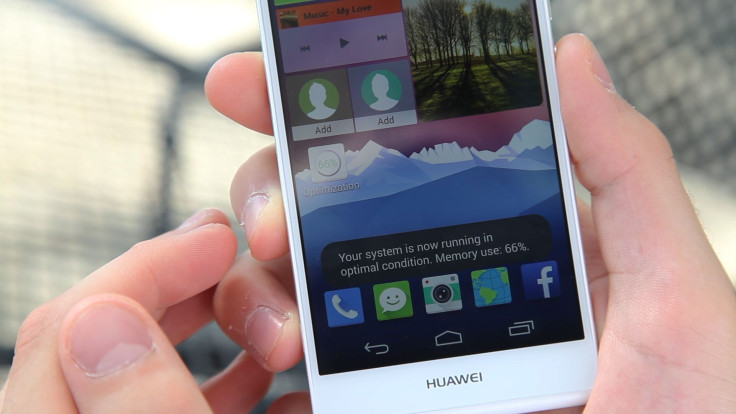 The Emotion UI is still pretty young for an interface, so it's not well-optimized. It takes up a huge chunk of the phone's 2 gigs of RAM, causing some lag during normal use. It's not quite a match for the big names' top of the line offerings here.
You only get 16 GB of storage on the P7 - well, 11 usable gigs, really - so you will need an SD card eventually. And since the phone is sealed, you won't be swapping batteries.
The Ascend P7 is never subsidized through a contract. So you'll have to buy it unlocked, meaning you'll have no choice but to bear the financial hit upfront. For those used to paying $200-300 for a contract upgrade, the $450 hit may be tough to swallow, especially since you're not getting a high-profile name on the front of your device.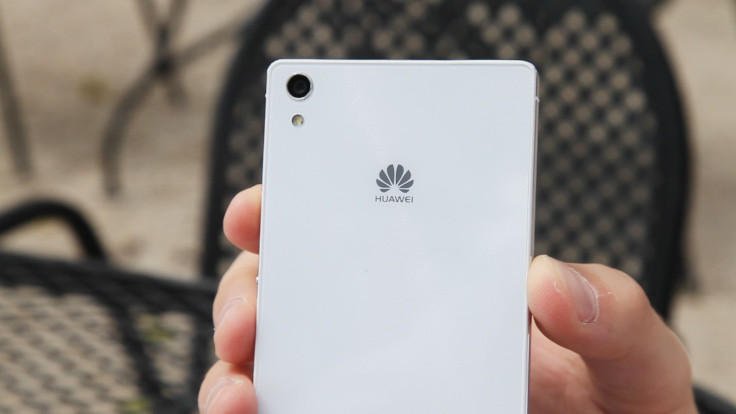 The Ugly
It says Huawei on the front. If you're into the "cool" brand thing, this isn't for you.
Conclusion
On its own, the Aspire P7 is a good phone. But when you realize that Huawei is behind almost all of the development, and how far the Chinese have come in the past few years...you have to wonder how many of us will have Chinese phones in our pockets in the near future.
© Copyright IBTimes 2023. All rights reserved.