Huawei Rising: With Abigail Brody Hire, Mate S, And Strong Q3, Chinese Smartphone Maker's Next Targets Are Apple, Samsung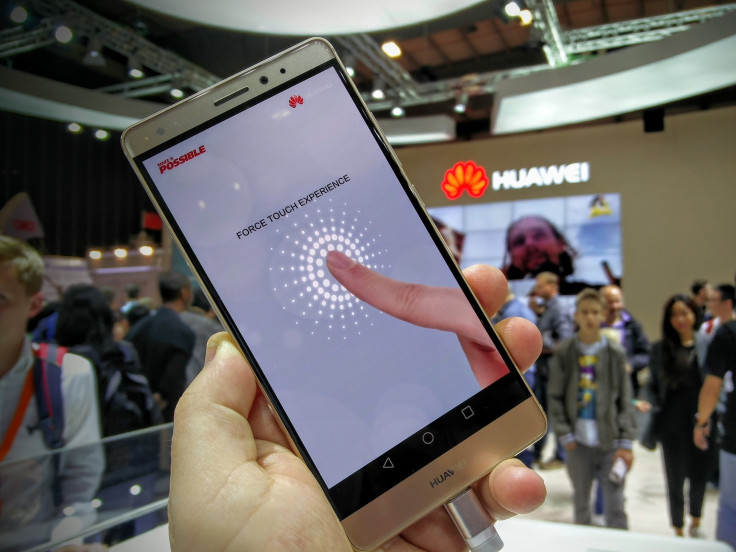 LONDON -- Huawei, the world's third-biggest smartphone maker, is synonymous in the U.S. with budget devices -- and with doubts over the security of its products. But as the privately held Chinese company looks to transform from a cut-price gadget seller into a player capable of challenging the biggest names in the industry, it has taken a major step in that direction by hiring a former Apple exec who worked on the design of the original iPhone.
The key hire, coupled with the recent debut of the sleek Mate S phone and a blockbuster third quarter in which shipments rose 63 percent, shows that Huawei's ambitions may be more than just pipe dreams.
As announced in a post on the Chinese social media website Weibo, Abigail Brody, a former creative director at Apple, will join Huawei as head of its consumer business overseeing the user experience design. The post, written in Mandarin, said Brody will establish a design studio in the U.S. to "track and lead the industry in cutting-edge design concepts." Her team will work with a team in China to create "the best user experience of Huawei's products."
Brody worked at Apple for a decade starting in 2001 as lead product designer and creative director, racking up more than 25,000 hours at the company, according to her personal website. She has more than two-dozen Apple patents in her name, and her LinkedIn profile says she worked on multiple products, including iCloud and the user interface for the original iPhone.
"This move shows Huawei's ambition to improve, not only to blend Western design thinking from a hardware perspective but also overall on the software side of things for smartphones and beyond," Counterpoint Research director Neil Shah told International Business Times.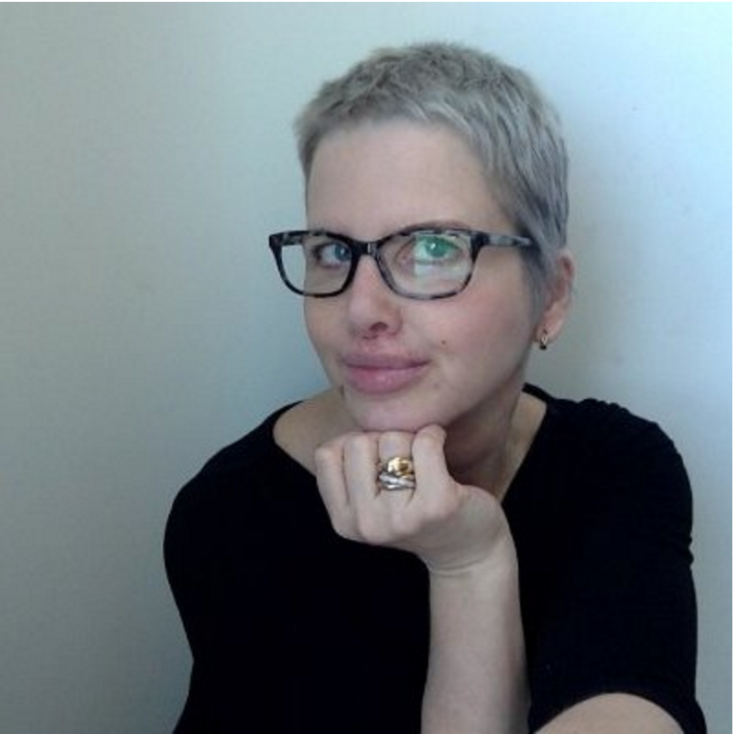 More recently, Brody worked with PayPal as vice president of global design, leading a team of more than 300, but her time was cut short at the company due to a "medical issue," according to her site. As of this spring, she is "fully recovered and ... ready to get back into the swing of things."
63 Percent Smartphone Growth
Brody will get back into the swing as vice president of user experience design at one of the fastest-growing smartphone manufacturers in the world, one poised to make the leap from a manufacturer of low-end, cheap devices to a company that can challenge the likes of Apple and Samsung, in both scale and quality.
On Tuesday, Huawei released its results for the third quarter of 2015, showing smartphone shipments up 63 percent at a time when shipments are slowing globally and in particular in Huawei's biggest market of China. Huawei's superb performance has seen it topple Xiaomi as China's biggest smartphone company with sales of premium smartphones now accounting for one third of all revenue.
Huawei shipped 27.4 million smartphones in the three months to the end of September, and while this is still dwarfed by the 48 million iPhones Apple sold in the same quarter, Huawei will be encouraged by the growth at the premium end of the market and is on target to meet its goal to sell 100 million units by year's end, Richard Yu, CEO of Huawei's consumer business group, said in a statement.
Security Concerns
Huawei is the world's third biggest smartphone manufacturer and yet it barely has any brand awareness in the U.S., which is in part due to the concerns over the security of the company's products, an issue which has been raised by the U.S. government in relation to its networking equipment but which has had a knock-on effect on the company's handset business in the world's second biggest smartphone market.
The appointment of Brody will help the company break away from of its identity as a "cheap-and-cheerful" manufacturer, said Imran Choudhary, an analyst with Worldpanel ComTech. "This appointment clearly shows Huawei really wanting to challenge Samsung and even Apple, particularly in emerging markets and China.
Huawei has in recent years sought to match the likes of Apple, Samsung, Sony, LG and HTC by producing its P-series of flagship smartphones, and while these devices came close to competing at the premium end of the market, they typically fell short. That all changed this year when the company launched its premium Mate S smartphone. which matches anything Apple or Samsung has produced in terms of design -- and even introduced a Force Touch feature before Apple's 3D Touch on the iPhone 6S.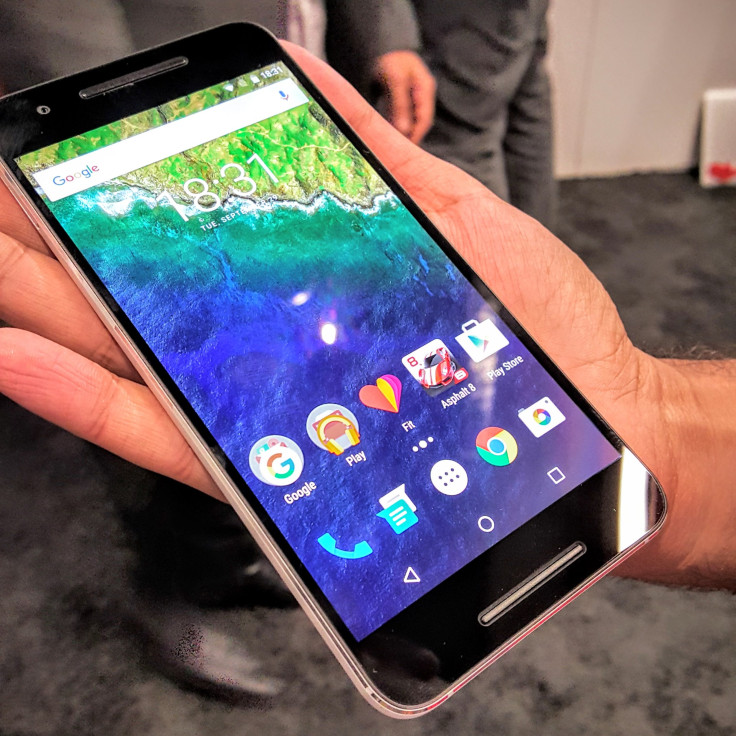 The company has also been granted the seal of approval by Google, who has partnered with Huawei to build the premium Nexus 6P, which should help its brand recognition in the U.S. "Huawei will use the Nexus win to increased visibility for their brand and smartphone quality in the mobile industry and among the savvy early adopters who typically buy Nexus devices," Ian Fogg, mobile analyst with IHS Technologies, told IBT.
It's Just Emotion
The problem with the Mate S however is not the hardware, but the software. Like all Huawei smartphones the Mate S runs Huawei's modified version of Android called Emotion UI. While it is highly customizable and offers a range of unique features, critics say it is ultimately too complicated and a distraction which takes away from the overall experience of using the phone.
This is where Brody comes in. With a decade of experience at Apple under the tutelage of Apple Chief Design Officer Jony Ive, Brody is well placed to help Huawei take the next step to widespread consumer acceptance -- particularly in the U.S. "Huawei will hope that in her role as Chief UX designer, Brody will help Huawei forge their own identity in a crowded space, aiming to differentiate themselves from other OEM's in particular other Android-based devices," Choudhary told International Business Times.
Apple is unique in the smartphone industry by tightly controlling the hardware and software aspects of the iPhone. As an Android maker, that will be tough for Huawei. "Huawei wants to be as vertically integrated as Apple, though because of Android it doesn't own the full key stack. It has to innovate on top of Android with other design nuances to differentiate," said Shah.
Design is critical to the success of the company's move away from the budget end of the smartphone market. "It will lead to improved margins and greater smartphone profitability," said Fogg.
Brody's appointment should help Huawei's performance globally, and if she can get the company's software experience to match that of its most recent hardware, then the Chinese manufacturer may soon be seen as a true competitor to Apple and Samsung.
FOR FREE to continue reading
✔️ Unlock the full content of International Business Times UK for free
offer available for a limited time only
✔️ Easily manage your Newsletters subscriptions and save your favourite articles
✔️ No payment method required
Already have an account?
Log in
© Copyright IBTimes 2023. All rights reserved.