Why Has Google Chosen Unknown Chinese Company Huawei To Build Its Flagship Nexus 6P Smartphone?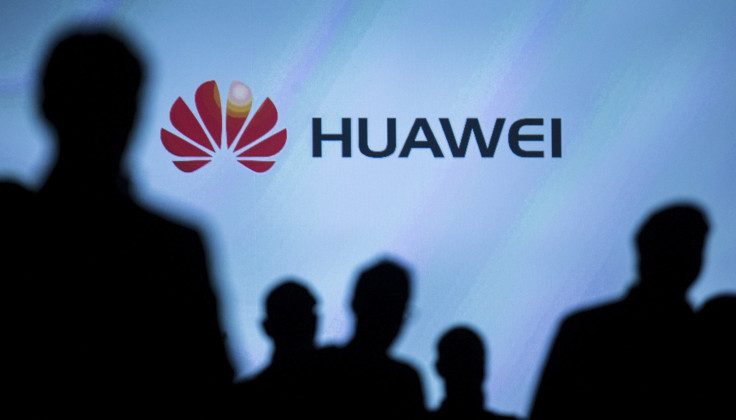 LONDON -- Huawei is the world's third-biggest smartphone manufacturer, but it's still unknown in the U.S., which begs the question: Why did Google choose Huawei to build its flagship 2015 Android smartphone?
The benefit for Huawei is pretty obvious. Trying to break into the U.S. smartphone market without deep marketing pockets, like Samsung and Apple have, would be pretty tough. Huawei could have gone the route of another formerly state-owned Chinese company, ZTE, which sponsored three NBA teams and individuals, but that wouldn't be a guaranteed win.
So the company has jumped at the chance to build a smartphone that will be co-branded with one of the most iconic brands in the world -- Google -- in hopes it will instantly propel Huawei onto another plane of brand awareness in the U.S.
While Google's Nexus devices don't sell in huge numbers, manufacturers still consider it an honor to be picked. "Nexus [smartphones] have always proven to have a halo effect and boost for the brands [that build them]," Neil Shah, principal analyst at CounterPoint research, told International Business Times. "From HTC to Samsung to LG, Asus and Motorola all have done well. Especially in [the] case of LG where it has been continuously able to grow share for its brand in [the] U.S."
Shah said the Nexus 6P, which features a premium metallic design, high-resolution screen and powerful hardware, will allow Huawei to show it is no longer about producing budget devices for U.S. carriers, but can compete on the same level as the iPhone 6S and Galaxy S6:
"A sales boost in [the] U.S. is definitely in the cards if it can seal the deal and demonstrate its hardware design expertise, which has improved by leaps and bounds in [the] last two years. Nexus is a great platform for Huawei to re-enter [the] U.S. market and gain government, operator and consumer confidence, and boost its brand and awareness."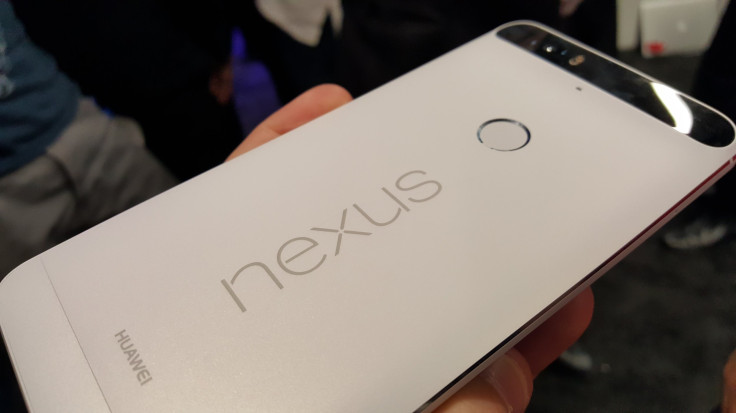 Huawei, which makes the majority of its money from networking equipment, has failed to break into the U.S. market in any significant way -- just 2.2 percent of its 2013 revenues came from the world's biggest telecommunications market. Complicating matters is that Huawei and its founder Ren Zhengfei, a former military engineer, have close ties to the Chinese government and have been suspected of including spyware in network equipment -- an allegation Huawei strenuously denies.
So the upside for Huawei is obvious, but what is the benefit for the world's biggest search giant?
Google's Play
Google's main services are banned almost completely in China. There remains a slimmed-down version of its Play Store populated only with free apps, and the Google Analytics operation -- the largest Web analytics service in the world -- continues to operate without any problems.
The company's more popular services, including search, Gmail and Maps all are blocked by the Great Firewall of China -- the name given to the government's severe restrictions on Internet access in the country. This means Google is losing out on a lot of revenue, considering China has by far the largest number of Internet users of any country in the world. At the end of 2014 it was estimated the country had more than 640 million Internet users, with the next biggest online population in the U.S., 280 million.
Add to this the use of forks of Android rather than the official mobile operating system, and the amount of money Google is losing is likely in the billions of dollars every year.
Therefore getting back into China is likely at the top of Google's priorities -- Sundar Pichai said so in March at Mobile World Congress: "China is a phenomenon unto itself. It is important to remember that most of the innovation [happening with Chinese smartphones like Xiaomi and OnePlus] is powered by Android. So we are very committed, we work very hard. I met with partners from China this morning so it's a big part of what we do. We would of course love to see Google services on top of their experience."
Walking A Tightrope
Going about the delicate task of negotiating a way back into the market means walking a diplomatic tightrope, especially given the current tension between the U.S. and China over continued allegations of cyberespionage by Chinese hackers linked to the government.
Last week on his U.S. tour, Chinese President Xi Jinping held a summit in Seattle with some of the biggest leaders from Silicon Valley and the wider U.S. tech industry, including Apple CEO Tim Cook, Microsoft CEO Satya Nadella and Facebook CEO Mark Zuckerberg. Conspicuous by its absence was any representative from Google.
Google clearly needs another tactic, and the choice of Huawei as its partner for the Nexus 6P could be its trump card.
Huawei Device USA Inc. | FindTheCompany
"Should Google find a way to relaunch its ecosystem in China, the choice of Chinese OEM Huawei as a Nexus manufacturer will prove useful," Ian Fogg, a senior analyst with IHS, told International Business Times. "Because in its home market of China, Huawei has both mobile operator relationships as well as its own expertise in selling smartphones direct to consumers with through the Honor brand."
Challenges
While Huawei may not be a household name in the U.S., it is in China and loyal customers there will want to buy its new phone, particularly one built in collaboration with Google. The problem is because the phone comes with all Google services preinstalled, it cannot currently sell the Nexus 6P in China.
Another reason Google has chosen Huawei over other major Chinese manufacturers like Xiaomi is that Huawei doesn't appear to have any desire to launch its own app stores on top of Android, something Xiaomi is aggressively doing with its Miui operating system.
"It is in Google's direct interest to ensure that no one Android manufacturer has a very strong position in Android," said Richard Windsor, analyst at Edison Investment Research. "Huawei has gained a lot of share in recent quarters and is once again one of the leaders in Android devices."
Google is well aware of the challenge it faces getting its services back up and running in China, but it also knows by doing its part and working directly with a major Chinese company, it will be putting pressure on the Chinese government to do its part and enter negotiations with Google about re-entering the market.
FOR FREE to continue reading
✔️ Unlock the full content of International Business Times UK for free
offer available for a limited time only
✔️ Easily manage your Newsletters subscriptions and save your favourite articles
✔️ No payment method required
Already have an account?
Log in
© Copyright IBTimes 2023. All rights reserved.