Huntress Who Posed With Sex Toy Beside Dead Sheep, Could Face Charges
A professional huntress from Florida could be charged after she posed with dead animals during her trips in Scotland.
Larysa Switlyk, 33, from Sarasota, who hosts "Larysa Unleashed" – a show which is aimed to "enlighten and educate the general population about why people hunt and fish, the importance of conservation, cultural experiences, and the rules and regulations behind it," was reported by the Scottish authorities to a prosecutor.
"Following several complaints of wild goat 'trophy' hunting on Islay in September, Police Scotland can now confirm that a 33-year-old woman and a 41-year-old man from the USA have been reported to the Procurator Fiscal for firearms offenses," a Police Scotland statement said, the Telegraph reported.
Scotland's official hunting season starts from July 1 to Oct. 20, when only hunters who have carry permits and the permission of the landowner are allowed to hunt.
If found in violation of any of the hunting laws, Switlyk could be charged under Section 11A of the Scottish Firearms Act, which lays down the rules of using borrowed shotguns legally.
Switlyk made headlines in September for all the wrong reasons when she posted pictures with slain goats, stags and sheep in Islay, Scotland, on her Instagram page. While in one picture, she posed smilingly beside the corpse of a goat, dressed in camouflage gear, in another image she could be seen "in sniper mode" and lying on the grass and pointing a gun into the distance.
"In awe of my Scottish Stag - can't wait to bring it back to the castle for the chefs to cook it up!" she captioned one of the pictures where she posed beside a dead stag.
However, the picture that drew the most criticism was the one she posted in November where she posed with a slain male Soay sheep with a bloodied sex toy in her hand. The picture was reportedly taken during an all-girls hunting trip to Norfolk, England, which was abandoned halfway.
Among the criticizers was Tennis star Andy Murray's mother, Judy Murray, who tweeted: "A unique hunt? Disgraceful. It's a goat. And it's in Scotland, on a beautiful island. Stop this please @scotgov."
Television presenter Nicky Campbell tweeted: "Please don't take this the wrong way but you are a twisted sicko."
A Scottish Government spokesman said: "We fully understand why so many people find these images of hunted animals being held up as trophies so upsetting. Responsible and appropriate culling of animals is a necessary part of sustainable land management and the culling of some wild animals, including deer and goats, is not illegal."
"However, we understand the concerns caused by these images and, in light of them, the Environment Secretary will review the situation and consider whether any clarification of or changes to the law might be required," the statement added.
Michael Russell, a member of the Scottish Parliament, said that he would be looking into whether the hunts were organized by an official group. "If this is actually happening on Islay and laid on by some sort of tour company I would want to see it stopped immediately," he said.
Jenna Gearing, a British hunter, who was part of the Norfolk hunting group, told U.K.'s Mail Online that she was appalled by Switlyk's behavior.
"It was a bit of fun during the party but I have no idea why it [the sex toy] was brought out the following day on a hunt. It was an appalling thing to do, a complete show of disrespect to the animal she has just killed," she said.
"I'm not friends with her [Switlyk] any longer and in fact, the reason I left that hunt early was because I was so against what she stood for and her morals. I'd left the hunting trip before that photo was taken but it is an embarrassment to people that hunt like me and my family, who do it for sustainability, management and to eat wholesome freerange meat that I can source," she added.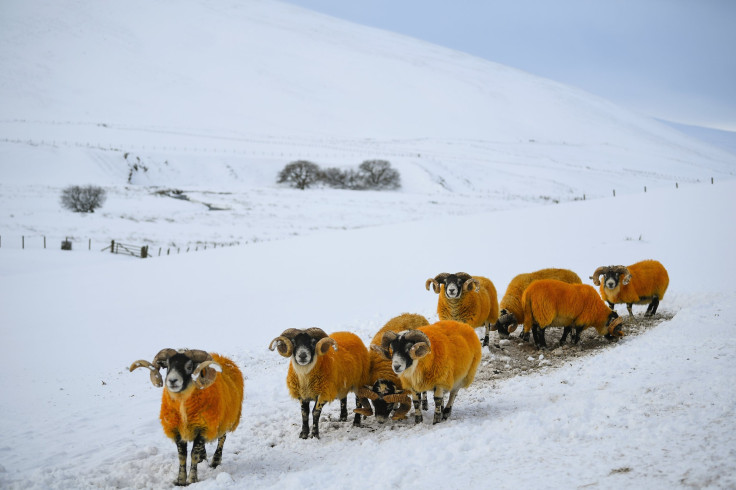 © Copyright IBTimes 2023. All rights reserved.