Hurricane Irene A 'Blessing': Glenn Beck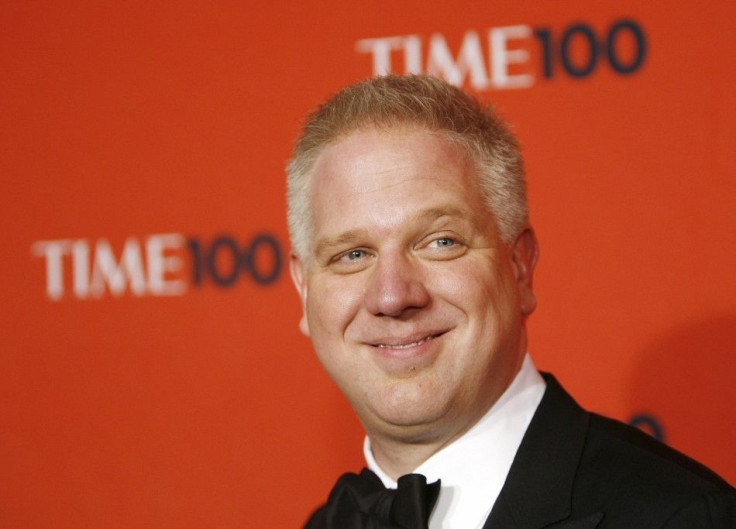 Right-wing activist and former Fox News TV host Glenn Beck said he thinks Hurricane Irene , as well as last week's earthquake, on the Northeast, was a blessing from God.
On his current radio show, Beck explained that such disasters would compel people to be more vigilant and well-prepared for such natural catastrophes.
He has already long suggested that Americans stockpile food ahead of an inevitable global disruption in food.
How many warnings do you think you're going to get and how many warnings do you deserve?", he asked on Friday.
"This hurricane that is coming thorough in the East Coast, for anyone who's in the East Coast and has been listening to me say 'Food storage!' 'Be prepared!' 'Be somebody that can help others,' you've heard me say this for years."
Beck further said: People have made fun of me. That's fine, I don't care. I've been telling you, 'Don't be in a panic situation.' If you've waited, this hurricane is a blessing. It is a blessing. It is God reminding you - as was the earthquake last week - it's God reminding you you're not in control. Things can happen. Be prepared and be someone who can help others so when disaster strikes, God forbid, you're not panicking.
Hurricane Irene has already killed at least four people in North Carolina and Virginia and has prompted government officials along the east coast to evacuate more than 2-million people.
New York City and other cities in the storm's path has ordered the shutdown of all public transportation.
Irene is expected to reach the New York-Long Island area Sunday morning.
© Copyright IBTimes 2023. All rights reserved.