Hurricane Sandy New York 2012: Why Power Outages May Be Prolonged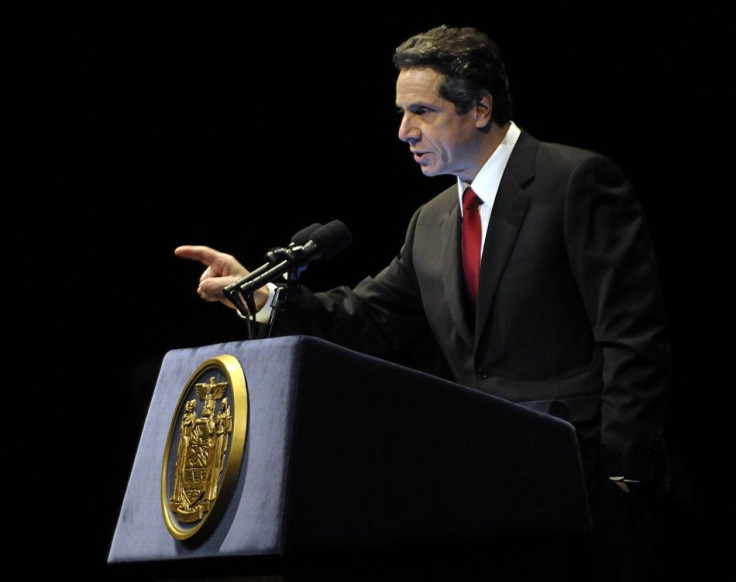 As New Yorkers wait out Hurricane Sandy, Gov. Andrew Cuomo cautioned that state residents may have a lengthy wait until their power comes back should it get knocked out.
Cuomo said since a large number of states are impacted by Hurricane Sandy, it will be difficult for utility crews to handle the demand during power outages.
"People wondered why we're suggesting these may be prolonged power outages," Cuomo said as he briefed New Yorkers on Hurricane Sandy Monday morning. "What normally happens is utility crews from other states come to the affected area and you have an influx of crews and that helps you do the repairs. Here, there are so many states, potentially the entire Eastern Seaboard, who are going to need assistance.
"There aren't enough crews to call in and you're going to have states in competition for scarce resources."
The governor said the state has so far received commitments from 4,000 utility workers to address power outages in New York.
During the briefing, Cuomo also said he spoke to President Barack Obama notifying him the federal government approved New York's disaster declaration. The approval means the state will receive federal funding for the cleanup of Hurricane Sandy.
The governor urged New Yorkers to exercise caution as Hurricane Sandy barrels through the state.
"Do not underestimate this storm," Cuomo warned. "You really do not have to be on the roads."
Cuomo said current projections indicate storm surge could be "problematic" in low-lying areas in the state, especially on Long Island, the Barrier Islands and New York City.
It's unclear to what extent storm surge will be a problem, but the state should have a clearer picture around high tide, Cuomo said.
The Holland and Brooklyn Battery tunnels were set to close at 2 p.m. due to flooding concerns.
Subways are also closed because of concerns over salt water rushing into the system, which could cause corrosion to critical subway structures, Metropolitan Transit Authority Joe Lhota said.
Should you lose power, utility companies are recommending to call in outages so they can better service your area.
National Grid customers in New York can call 1-800-867-5222. The Long Island Power authority has power outage information at www.lipower.org.
© Copyright IBTimes 2022. All rights reserved.
FOLLOW MORE IBT NEWS ON THE BELOW CHANNELS