Hyundai Recalls More Than 140,000 Tucson SUVs Due To Faulty Air Bags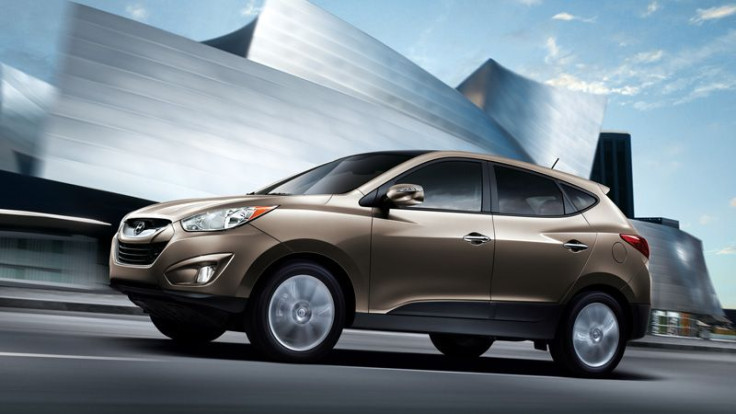 Bad news for some Hyundai SUV owners out there.
The South Korean automaker said on Saturday that it would recall more than 140,000 Tucson crossover utility vehicles in the U.S. and Puerto Rico.
The problem? Faulty air bags. The recall fixes the air bag assembly, which can potentially come loose from the steering wheel, which could result in a crash or injury. The recall will only affect models made between 2011 and 2014.
"It is possible the two bolts attaching the driver's air bag module to the steering wheel may not have been properly tightened," documents filed with the National Highway Traffic Safety Administration (NHTSA) said.
Although there have been no reported accidents related to the air bag module, several complaints related to the Tuscon's air bag were filed on the NHTSA website. One car owner complained that the red emergency air bag light stayed on even after it had been fixed several times.
Owners of recalled cars can bring them to any Hyundai dealer to have the issue fixed at no cost.
Earlier this year, Hyundai recalled certain models of the 2014 Sante Fe that were manufactured between Nov. 5, 2013 and Nov. 15, 2013, because of a tire problem, which led to damage to the sidewalls of some recalled cars.
Separately, the Hyundai Veloster was recently given the top safety rating, the NHTSA's five-star crash rating.
© Copyright IBTimes 2023. All rights reserved.