IAEA says gets info on possible Iran military work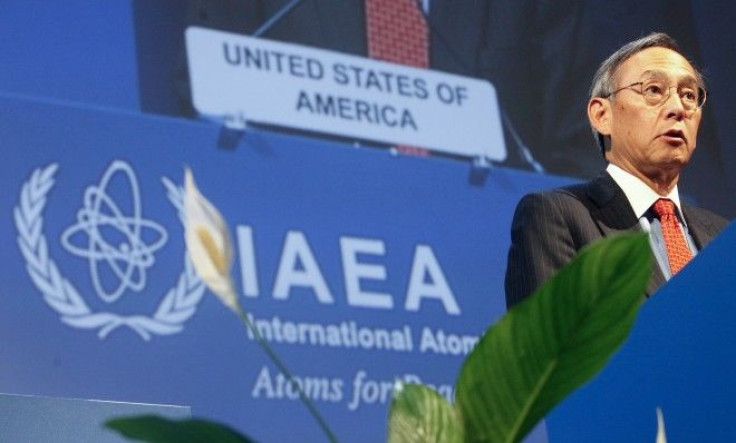 The U.N. atomic watchdog has received new information regarding allegations that Iran may be seeking to develop a nuclear-armed missile, the agency said in a report voicing deepening concern about the issue.
The confidential document signalled the U.N. body's growing frustration at what it sees as Iran's lack of cooperation with a long-running investigation into its disputed nuclear programme.
It also made clear Iran's determination to press ahead with sensitive atomic activity despite four rounds of U.N. sanctions since 2006, saying the country had informed the IAEA it would soon start operating a second uranium enrichment plant.
The report looked likely to add to Western suspicions that Iran is secretly bent on building a nuclear weapons capability from its enrichment programme, which Tehran denies.
It may also provide the United States and allies with additional arguments for further tightening sanctions on the Islamic Republic, after talks in December and January failed to make any progress towards resolving the dispute.
The IAEA report, obtained by Reuters on Friday, said it remained concerned about possible current activity in Iran to design a nuclear payload.
Iran is not engaging with the agency in substance on issues concerning the allegation that Iran is developing a nuclear payload for its missile programme, it said.
For several years, the IAEA has been investigating Western intelligence reports indicating Iran has coordinated efforts to process uranium, test explosives at high altitude and revamp a ballistic missile cone in a way suitable for a nuclear warhead.
An official with knowledge of the IAEA's investigation said the new information, if it turned out to be correct, concerned both Iran's past and more recent activities.
The report said that based on an analysis of additional information which has come to its attention since August 2008, including new information recently received, there are further concerns which the agency ... needs to clarify with Iran.
BUSHEHR FUEL
Enriched uranium can be used to fuel nuclear power plants, which is Iran's stated aim, or provide material for bombs if processed much further.
In a surprise development, the report said Iran had said it would have to unload fuel assemblies from the core of the Russian-built Bushehr reactor, which Iranian officials have previously said would soon start generating electricity.
Iran did not give a reason for its move, which was announced a month after Russia said NATO should investigate a computer virus attack on Bushehr last year, saying the incident could have triggered a nuclear disaster on the scale of Chernobyl.
Iran began fuelling Bushehr in August and officials have said the reactor will begin producing energy early this year, a delay of several months following the spread of the global computer virus, which is believed mainly to have affected Iran.
Iranian officials have confirmed the Stuxnet virus hit staff computers at Bushehr but said it had not affected major systems.
Security experts say the computer worm may have been a state-sponsored attack on Iran's nuclear programme and may have originated in the United States or Israel.
The official familiar with the IAEA probe said he believed the reason for Iran's planned unloading of the fuel assemblies, which he expected would take place in the next few days, was technical, without elaborating.
Despite a brief halt of enrichment work in November, Iran's total output of low-enriched uranium rose to reach a total of 3.61 tonnes, from 3.18 tonnes at the end of October, suggesting steady work despite technical woes and possible sabotage.
Experts say that amount could be enough for two bombs if refined much further.
In a further sign that Tehran has no intention of bowing to demands to halt such work, the report said Iran had told the IAEA earlier this week it planned to begin feeding nuclear material at its second enrichment facility by this summer.
In September 2009, Iran revealed the existence of the site, Fordow, being built inside a mountain bunker near the central city of Qom after keeping it secret for years.
© Copyright Thomson Reuters 2023. All rights reserved.