IBM Shares Fall as Tech-Spend Worries Loom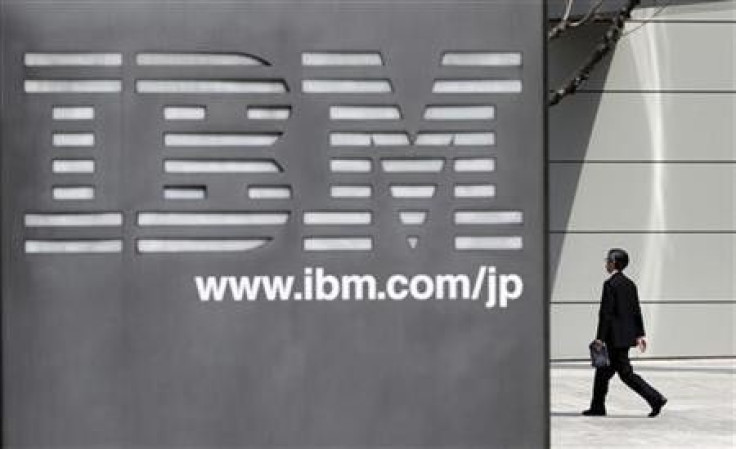 Shares of IBM fell 5 percent in pre-market trading on Tuesday after Big Blue's third-quarter beat failed to stem worries about a slowdown in tech spending.
International Business Machines also increased its 2011 profit outlook but that fell short of high investor expectations after recent strong reports from Oracle and Accenture.
New deals at IBM's global technology services business fell below some Wall Street expectations, increasing the need for strong deal signings in the fourth quarter, Collins Stewart said in a research note.
The brokerage said customers may be deferring new projects because of the uncertain macroeconomic environment that may become more evident in 2012, but added that IBM's trends were somewhat of a positive for the technology sector overall.
IBM, an information technology hardware bellwether with a global clientele, said total services signings -- an indicator of future growth -- climbed to $12.3 billion in the third quarter, in line with expectations.
The company's recurring revenue also cushions it from hitting a low when business slows and has helped its shares outperform the market.
IBM's software results are consistent with our thesis that software companies will report good 3Q11 (third quarter) results despite recent macro weakness though with some evidence of slowing, Collins Stewart said.
BofA Merrill Lynch said it expected the blue chip to cut costs further, given the slowdown in IT spending.
Longer term, we view IBM as a share winner in the IT spending market, the brokerage said in a note.
BofA Merrill, which expects IBM to ramp up its software and services products and boost revenue through acquisitions, raised its price target to $205 from $190.
Citigroup said though the third quarter results would not boost the shares in the near term, IBM remained on track to deliver low double-digit earnings-per-share growth despite a challenging macroeconomic backdrop.
Shares of the company were down at $178.10 in trading before the bell. They closed at $186.59 on Monday on the New York Stock Exchange.
© Copyright Thomson Reuters 2023. All rights reserved.