IFA 2022 Review: TCL NXTWEAR S Could Replace Foldable Displays
NOTE: This article is a contribution and do not necessarily represent the views of IBTimes.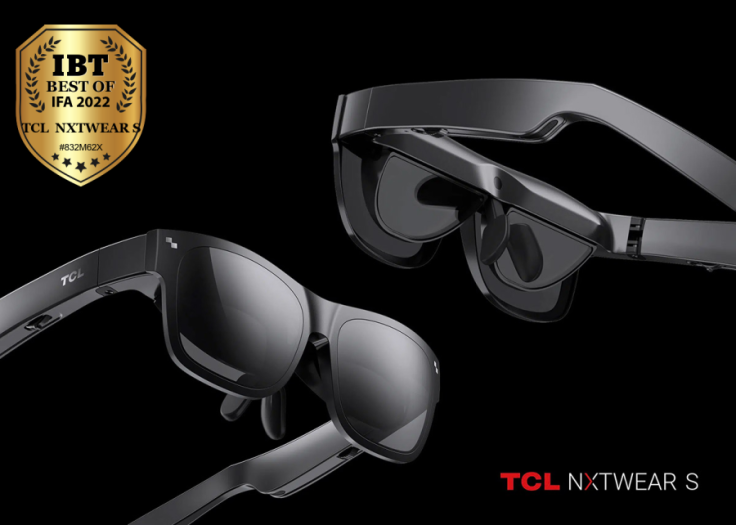 Whether you've heard of a 140 inch 'portable TV' or not, it could be the next tech that everyone owns, just not in the form you might expect it to be.
There are efforts from the smartphone sector and the laptop sector to try and increase the display real estate with elaborate foldable OLED contraptions. But before the technology has grown past its novelty values, TCL is presenting an alternate pathway that, if succeeded, would not just double the display, but would give the user a 400 times larger viewing experience.
At the IFA 2022 TCL revealed the NXTWEAR S (Still called the NXTWEAR AIR on TCL's website) which is an upgrade from its predecessor the NXTWEAR G announced in CES 2021. Will this bring us a step closer to a completely new era for portable displays? Let's take a deeper look.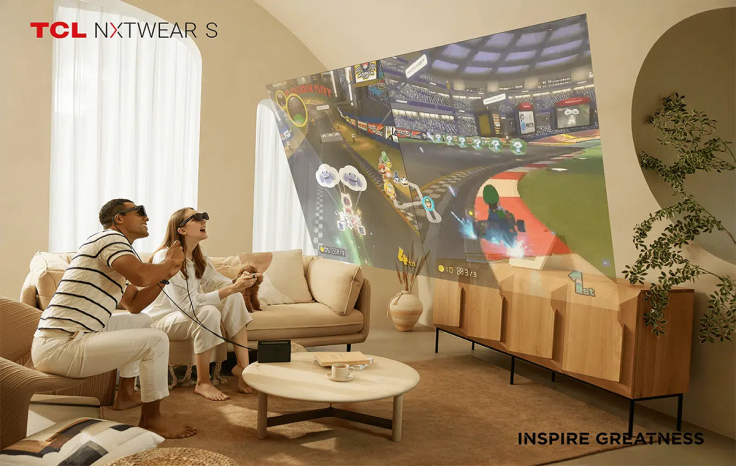 Micro OLED or bending OLED technology?
Unlike looking at bending OLED as a portable display of the future, like Samsung and Honor, TCL is looking into Micro OLED technology, with which the user can see a much larger perceived display. What the NXTWEAR S is aiming for is giving the user an experience of looking at a 140-inch screen, 4 meters away, an experience that would be likened to a home cinema.
This sort of leap in viewing experience would indeed be game changing, since the real estate that the user can work with would be miles ahead of any sort of foldable hand-held display would ever be able to offer - all without complicated mechanical engineering challenges that foldable devices are faces, such as durability of the bend, dust and sand concerns and the extra bulk it adds onto the mobile device.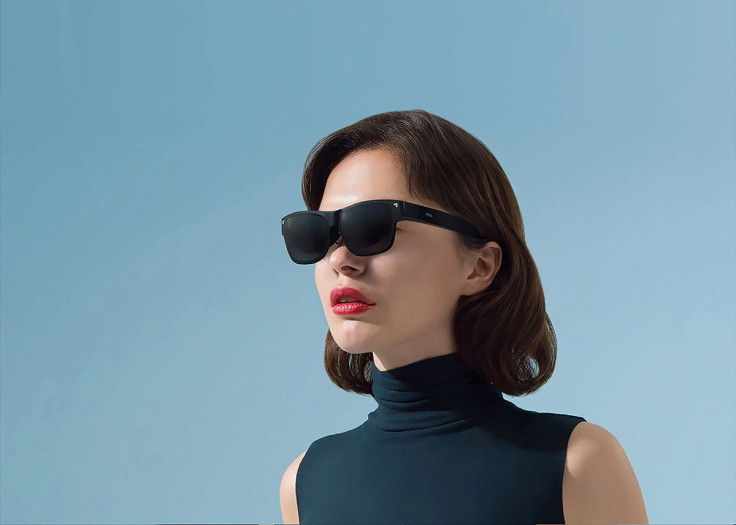 Sunglasses Rather than Headsets
Speaking of bulk, it is the main area where TCL looked to improve in this new generation of NXTWEAR. Whereas the NXTWEAR G still had a headset-esque appearance (Though more compact than VR headsets like the Meta Quest), the NXTWEAR S takes it to a whole different level of portability. More like slightly thicker sunglasses than a headset, the new generation of display glasses from TCL looks like something that can fit in the front pocket of your shirt.
Despite its slim frame, the NXTWEAR S still has managed to contain built-in stereo speakers, which means not needing a secondary sound source. Tipping the scales at 75 grams, they are lightweight enough to be used for long viewing sessions without feeling burdened. The ergonomics of the glasses also means you won't need to hold up a device up to your eyes, or look down at awkward angles and end up with a sore neck.
The portability together with the privacy that the NXTWEAR S offers might just be the best display to enjoy in limited and/or shared spaces, like a cubicle, train, car ride or a flight.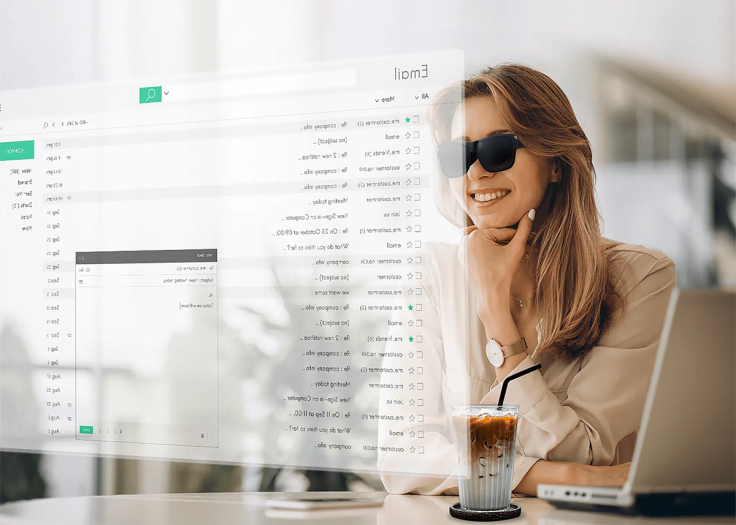 Device Pairing Flexibility
The NXTWEAR S does need a wired tether to work, but thankfully it has wide compatibility to various devices. It mainly needs USB-C ports with a DisplayPort protocol, and compatible devices include over 100 smartphones, as well as various tablets and laptops.
The new generation display glasses has also improved upon its predecessor by having a magnetically attached pogo connection, which should remove any hazards that a fixed wire presents. TCL also mentions an adapter that can be used to connect to non-DP-enabled devices, that will also power the NXTWEAR S for a full day battery life.
Final Verdict
Though we have yet to try the TCL NXTWEAR S in person, its concept and potential application is appealing enough that we can't help but pay attention. Releasing a second generation display glasses even before a widespread distribution of the first generation shows that TCL, too, is invested heavily in developing this new device.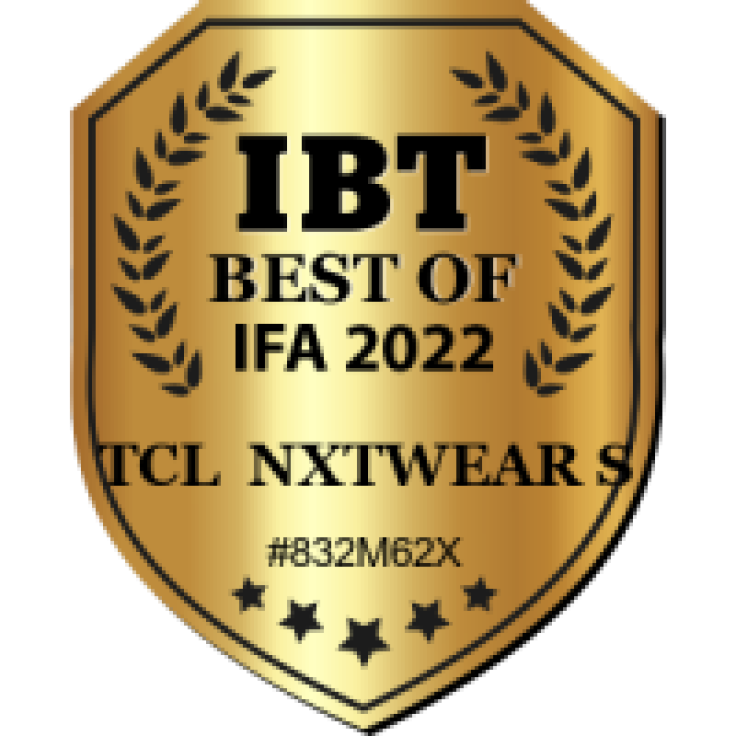 Could we all be wearing goggles on our future flights instead of staring at tiny screens behind our economy class seats? It's what TCL has its focus locked on, and we sure can't wait for it to become the new norm. We're awarding the TCL NXTWEAR S with the IBTimes Best of IFA 2022 badge.
Sam is a production engineer turned tech writer who specializes in seeking out gadgets that enhance productivity while still looking sharp. This is a contribution to an ongoing IBTimes review series on gadgets for Business Travelers.
© Copyright IBTimes 2023. All rights reserved.