IKEA Biggest Foreign Landowner In China With 6.89 Million Square Feet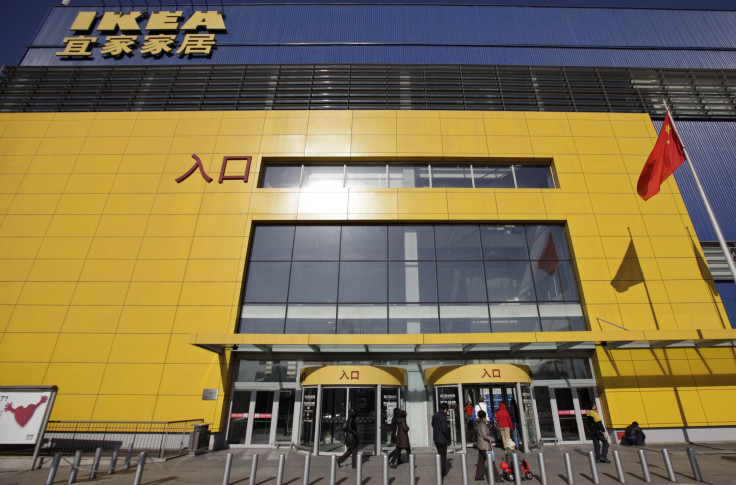 IKEA has become the largest foreign landowner in China. The China division of the Dutch interior decor firm with Swedish roots has opened 12 retail outlets in the country, with expectation for two more by the end of the year.
IKEA China operates on the business idea that retail outlets built on its own land is integral for the complete materialization of its business concept, according to Want China Times, a Taiwan-based Chinese and Taiwanese news website. Since entering the market 15 years ago, 11 of IKEA China's 12 outlets are built on land owned by IKEA, with the Guangzhou branch being the only exception.
The firm has changed the interior tastes of the Chinese with its simple yet trendy offerings. The property ownership policy of IKEA China complies with the global practices of the company. INGKA Holding BV, the parent company of IKEA GROUP, boasted assets of $58.5 billion in 2012, of which fixed assets -- including property, factory buildings and equipment -- accounted for 45 percent.
This property policy has drawn criticism over the years since it limits the pace of expansion. IKEA China's 12 outlets is a small number comparing to the 400 outlets Wal-Mart Stores, Inc. (NYSE:WMT) owns in China, 229 of Carrefour SA (EPA:CA), more than 80 of Metro, Inc. (TSE:MRU) and 130 of Tesco PLC (LON:TSCO), Want China Times reported.
Two more outlets are to open by the end of the year -- one in Beijing, and one in Shanghai. Three more plots of land were purchased in the cities of Chongqing, Wuhan and Hangzhou. With these 16 plots of land in China, IKEA owns a total of 640,000 square meters (6.89 million square feet) in space, or 40,000 square meters per outlet.
By comparison, only Metro and Tesco own comparable land, while all of Carrefour's outlets are built on leased land, and Walmart has only one outlet in the city of Dalian on its own land.
In addition, Inter IKEA Shopping Center Group, an affiliate of IKEA, owns 700,000 square meters in the cities of Wuxi, Beijing and Wuhan, even more than the total number of square meters owned by IKEA China. The company plans to invest more than 10 billion yuan ($1.63 billion) in building three new shopping centers in China by 2015, boasting over 530,000 square meters, all built on its own land.
IKEA China and Inter IKEA China contributed 50 percent of the funds for their property investment, according to the Beijing-based Economic Observer, unlike Chinese property firms, which usually rely heavily on banking loans or investor funding.
Land purchases have become a trend among major retailers in China, due to continuously rising rental costs, according to a recent study. IKEA has benefited from rising property prices in China. For example, Inter IKEA purchased 172,000 square meters of land at 790 million yuan in Beijing in 2009, as part of a 5 billion yuan shopping center project. The land cost has soared 80 percent in just one year, according to Want China Times.
© Copyright IBTimes 2023. All rights reserved.
FOLLOW MORE IBT NEWS ON THE BELOW CHANNELS