Illegal Foreign Workers On The Rise In China As Factories Face Labor Shortages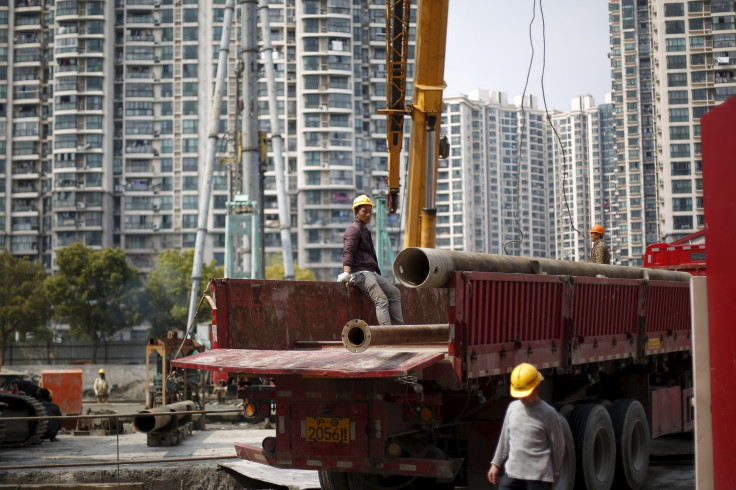 SHANGHAI -- Chinese police apprehended more than 5,000 illegal foreign workers in southern Guangdong Province last year, according to Chinese media, in what experts say is an indication of a growing labor shortage in the region.
The Guangzhou Daily newspaper said most of those detained were young people in their 20s and 30s from neighboring countries in Southeast Asia. It did not specify which countries they came from, but details in the story suggested that some had come across the border from Vietnam. Most had been working in factories in the province, which is home to much of China's manufacturing industry.
The paper said some of the workers had been smuggled into southern China by people traffickers known as "snakeheads." It gave the example of a shoe factory in the city of Dongguan, where police found 53 illegal workers who had been smuggled into China. The workers, the majority of them young women, reportedly often had to work more than 10 hours a day, for between $1.30 and $1.60 an hour -- below the local minimum wage.
They had no insurance and spent most of their time in the factory for fear of being detained. Two people traffickers based at the factory took a cut of around 20 percent of their wages, and were also responsible for transferring much of the remainder to the workers' families back home.
Nevertheless, the newspaper quoted some of the foreign workers as saying that they could earn between five and seven times as much in China as they would in their home country. Some said that they would leave China if their factory ran out of orders, but would be willing to return again when there was more work available.
The Guangzhou Daily said the number of such cases had increased sharply over the past year, doubling in Dongguan, and rising fourfold in nearby Zhongshan, where police detained almost a thousand illegal workers in 2014. It said police were redoubling their efforts to catch illegal immigrants and those working without the correct permits.
However, the paper added that, in the face of rising labor costs, and a shortage of labor, which had increased since China's New Year holiday in February, some companies were "brazenly" defying the law. It said that there was a "network of advantage" involving snakeheads, transport companies and intermediaries acting as employment agents.
Experts said the phenomenon was the result of increasing labor shortages in Guangdong province. The Guangzhou Daily quoted the manager of one food factory who said companies did not want to employ the illegal migrants, but were finding it impossible to recruit or retain enough staff locally. Even at wages of 4,000 yuan a month, or double what some of the illegal workers received, he said many young Chinese workers did not want to work there, in part due to the noisy and poor environment. He said half the factory's 400 strong workforce had left in recent months, and he complained that "today's young people don't want to work," especially in difficult jobs. Some factories, he said, were again employing older workers in their sixties, who had been among China's first generation of migrant workers three decades ago.
The report is the latest evidence of what labor experts say are the growing challenges for employers, especially in low value-added industries in China. While Chinese rural migrants were once willing to work for very low wages – and indeed were often trafficked out of China into other countries to work – experts say that a new generation of young, better educated migrant workers from China's countryside is increasingly demanding both higher wages and better working conditions.
Labor strikes have also been on the increase in Guangdong and other parts of China, and some foreign companies have already relocated to Southeast Asia to tap into the cheaper workforce in countries like Cambodia and Vietnam.
However, the fines imposed by local police in Guangdong may not be enough to end the trafficking of workers in the other direction. The Guangzhou Daily said that local police could fine factory owners 10,000 yuan (around $1,600) per worker, up to a maximum of 100,000 yuan. The owners would also have to pay for the cost of repatriating the workers – but these amounts may be unlikely to deter some business owners in a region which is one of China's richest.
© Copyright IBTimes 2023. All rights reserved.