Illegal Immigration 2015: Immigrants From Cuba Can Continue 'Wet Foot, Dry Foot' Policy, Says Obama Official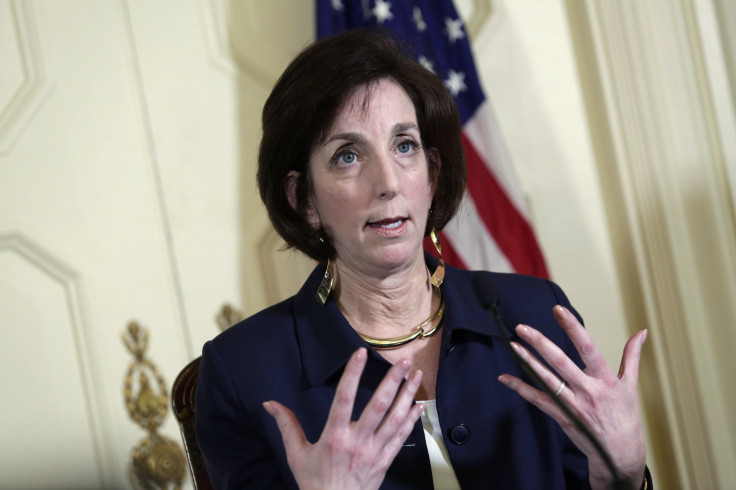 The Obama administration will continue a longstanding policy that automatically grants residence to Cubans who step on U.S. soil. Assistant Secretary of State Roberta Jacobson, who is overseeing negotiations on re-establishing diplomatic ties with Cuba, said the White House will not overturn the policy known as "wet foot, dry foot."
Since President Barack Obama announced last year new relations with Cuba for the first time in decades, Cuban migrants have flooded Florida by sea out of fear that the immigration policy would end. Cuba opposes the policy that dates back to 1966. Jacobson's Cuban counterpart, Josefina Vidal, has said the policy was the "main incentive and the principal stimulus for illegal immigration."
The U.S. is working with Cuba to reopen embassies in Havana and Washington. The Cuban immigration policy is not part of the diplomatic talks, Jacobson said. "We have no interest at this time and no intention of changing the Cuban Adjustment Act," Jacobson told NPR.
In December, the Coast Guard stopped 481 Cubans in boats and rafts, a 117 percent increase from a year ago. At the Miami airport and ports of entry along the Mexican border, the number of Cubans refugees soared to 8,624 during the last three months of 2014, a 65 percent increase, according to the Washington Post.
Critics of the policy argue Cubans shouldn't receive special treatment over other immigrants. "There is no reason for Cubans to be the chosen people of U.S. immigration policy, with automatic admission, residency and financial benefits, regardless of need or circumstance," said Phil Peters, president of the Cuba Research Center in Alexandria, Va., and a former State Department official under presidents Ronald Reagan and George H.W. Bush.
Meanwhile, Jacobson would not comment on whether the U.S. government would continue its efforts to bring democracy to Cuba. "The most important thing that we can do right now is focus on empowering the Cuban people to make sure that they have the wherewithal to decide their own future," Jacobson said. "The future of the Cuban government, its form of government, its leadership, is for the Cuban people to decide but they have to have all of the tools necessary to make that decision."
© Copyright IBTimes 2022. All rights reserved.
FOLLOW MORE IBT NEWS ON THE BELOW CHANNELS