IMF Lowers 2013 French Growth Forecast; Tells Paris It Risks Falling Behind Unless It Speeds Up Reforms, Including Lowering Labor Costs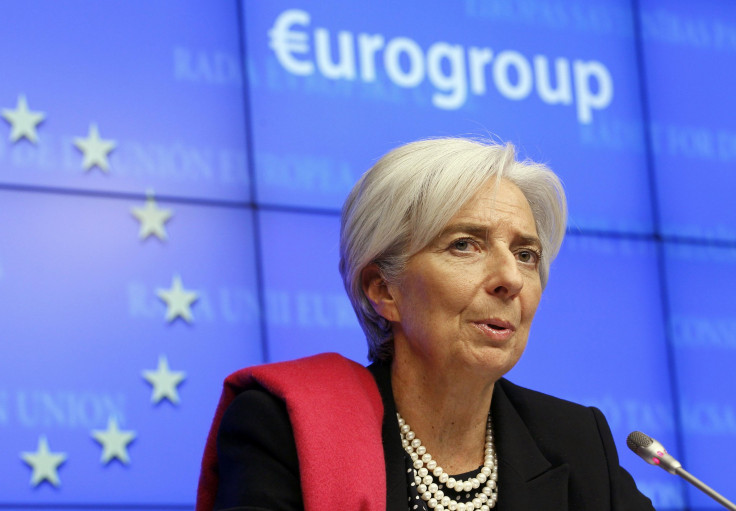 The International Monetary Fund cut France's growth forecast for the year on Tuesday and urged Paris to step up the pace of reforms aimed at making its economy more competitive.
"The fundamental constraint on the ability of enterprises to grow lies in weak profit margins, and rigidities in product and labor markets and not, based on the evidence we have seen, on a shortage of financing," the IMF said. The Washington, D.C.-based development bank also said it expects the French economy to contract by 0.2 percent from a previous estimate of 0.1 percent. The French government predicts 0.1 percent growth while the European Commission says the country's gross domestic product will shrink by 0.1 percent.
To spur growth, the IMF called on the administration of Socialist President François Hollande to expedite plans it adopted to settle differences between businesses and unions and to reduce France's high cost of labor.
France has been largely spared the tumult that has struck other euro zone members, namely Spain, Italy and Greece, and remains one of the more important euro zone economies, but the IMF warned that if it doesn't pick up the pace it would begin to lose that luster and the interest of investors as it falls behind in instituting the reforms aimed at boosting its competitive edge against other European economies.
Specifically, the IMF called on France to: Reform the labor market "to facilitate a more productive use of human and capital resources;" reduce public spending on government wages; work toward "solidifying" reforms in the banking system by ensuring that French banks adhere to new prudential rules aimed at stabilizing the EU banking system.
Read the full report here.
© Copyright IBTimes 2023. All rights reserved.