Immigration Reform 2014: The Executive Orders Obama Might Announce In Thursday Evening Address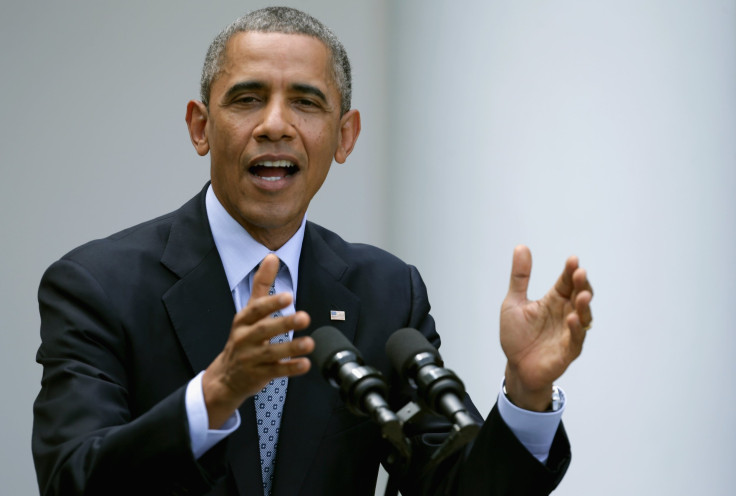 The most hotly anticipated, and politically explosive, measure President Barack Obama is expected to announce Thursday as part of his executive action on immigration is an expansion of temporary deportation relief to undocumented parents of U.S. citizens and legal permanent residents.
The series of executive orders the president will announce could shield millions of undocumented immigrants from deportation. The 10-minute televised address is to begin at 8 p.m. EDT Thursday, after months of inconclusive wrangling with Congress.
Obama will then follow up with more details on Friday during a speech at Del Sol High School in Las Vegas. It's the same spot where just two years ago he unveiled the Deferred Action for Childhood Arrivals program extending deportation relief to so-called Dreamers – undocumented immigrants who were brought to the U.S. as children.
Much like the protections offered under DACA, parents of U.S. citizens and green card holders could be eligible for a renewable two-year reprieve from deportation and for work permits, if they can show they have been in the country for five years, according to administration sources who spoke with the New York Times. Around 3.3 million people could be eligible for relief under those requirements, according to estimates by the Migration Policy Institute. Obama also is likely to adjust age requirements for DACA itself to widen the pool of immigrants that can qualify.
Between DACA and Obama's forthcoming executive orders, around 5 million immigrants could be shielded from the threat of deportation out of the estimated 11.7 undocumented people living in the country. The relief would be temporary, and the measures wouldn't open any avenues toward citizenship or offer health care options. But it would still likely be the boldest and most far-reaching measure affecting that population since 1986, when President Ronald Reagan signed a bill to grant 3 million undocumented immigrants a pathway to legal status.
With Republicans in Congress already primed to castigate Obama for any deportation relief he may announce, it's unclear what kind of staying power the orders might have. Obama has said he is willing to cancel the measures if Congress passes a comprehensive immigration bill – which analysts say won't likely happen – but a future president could also overturn them after Obama leaves office.
Even if millions of immigrants can qualify for deportation relief, it doesn't mean they will all apply. So far, only around 500,000 young immigrants have received protection under DACA, out of an estimated 1.8 million who are eligible. It's still difficult for many immigrants to prove how long they have been in the United States, and immigration advocates say many still shy away from revealing their status for fear that undocumented family members might be exposed to law enforcement. According to advocates who spoke with the New York Times, the White House rejected a measure that would have extended relief to parents of DACA recipients.
It's also unclear whether Obama will include farm workers in the executive orders. Arturo Rodriguez, president of the United Farm Workers, said in a news release that 250,000 farm workers would be eligible for relief under one of the soon-to-be-announced measures, but the Times reported that they would be excluded from specific protections.
The president is also expected to announce another measure that will open up more short-term visas for foreign high-skilled workers with science and engineering backgrounds, according to Bloomberg. Department of Homeland Security Secretary Jeh Johnson also said Obama would take action on border security, and reports suggest he may revamp the controversial Secure Communities program that allows data sharing between local law enforcement and the Immigration and Customs Enforcement authority. Hundreds of municipalities nationwide have already passed laws to limit their participation with Secure Communities, saying the program has swept up low-priority immigrants into the deportation net and eroded trust between immigrant communities and police.
In a video released on the White House's Facebook page Wednesday, Obama emphasized that he would continue to work with Congress to pass legislation on sweeping immigration reform, even as House Speaker John Boehner, R-Ohio, has warned that executive action would "poison the well" for the chances of passing legislation.
"Everyone agrees that our immigration system is broken. Unfortunately, Congress has allowed the problem to fester for too long," Obama said.
© Copyright IBTimes 2023. All rights reserved.