Cities Rebel Against Federal Immigration Enforcement Programs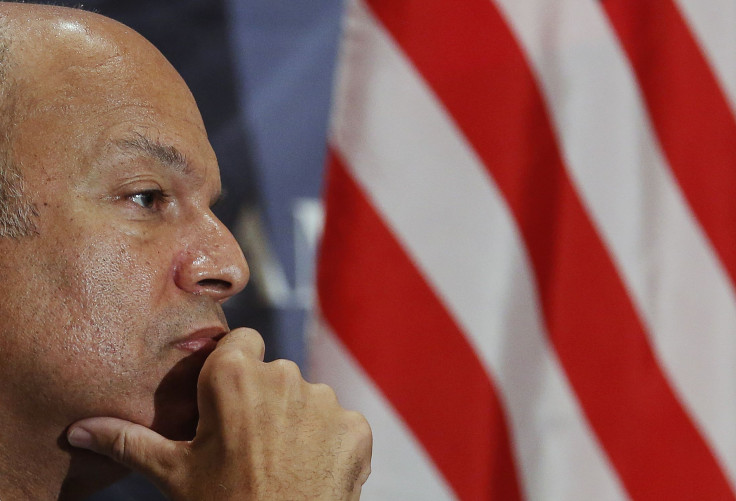 A growing number of U.S. cities are rebelling loudly and clearly against a federal program designed to streamline the deportation of immigrants in the criminal justice system. From Miami to San Diego to Chicago, cities are simply refusing to hand over immigrants to federal authorities unless there is a court order for their arrest.
New York City is the latest jurisdiction to further scale back its cooperation with the federal government's immigration enforcement programs. Last week, the New York City Council passed a bill prohibiting police from honoring federal requests to turn over immigrants in custody without a judge-issued warrant.
But New York City is just one in a long list of jurisdictions across the country that have already passed similar measures. More than 250 municipalities have sharply rolled back cooperation with the federal Immigration and Customs Enforcement (ICE) agency in recent years.
"We are seeing something of a national movement here, where cities and states are robustly rejecting the federal government's mass deportation policies as adverse to their own interests," said Peter L. Markowitz, director of the Karen O. Greenberg Immigration Justice Clinic at New York City's Yeshiva University. "We see states and cities as frustrated as immigrants themselves with the inability of Congress to enact meaningful immigration reform."
So-called ICE detainers lie at the heart of this federal-local split on immigration policy. Under the Obama administration's immigration enforcement programs, ICE can issue a detainer on people booked in local jails if it finds they have committed criminal or immigration offenses that make them eligible for deportation. The detainer requests local law enforcement agencies to hold violators for an additional period of time so they can be transferred to ICE custody.
ICE regulations stipulate immigrants can't be held for longer than 48 hours past the date they would otherwise have been released from jail. But in many instances, immigrants have remained in jail for days or weeks past their release dates -- with local counties bearing the cost. Moreover, immigration advocates say ICE often does not have probable cause to believe a person is deportable when it issues a detainer.
Law enforcement agencies don't have any legal obligation to honor ICE detainers -- they're simply requests. But some court cases in recent months have held cities themselves liable for holding immigrants past their release dates, spurring more municipalities to specifically prohibit police from honoring the detainer requests. In April, a federal judge in Oregon ruled a county that held an immigrant in jail for two weeks past her release date violated her Fourth Amendment rights by holding her without probable cause.
The detainers are also a major part of immigration advocacy groups' larger dissatisfaction with the Obama administration's immigration enforcement programs, which they say has swept up thousands of low-level offenders in the deportation net rather than focusing narrowly on serious criminals. Much of this criticism centers on the administration's much maligned Secure Communities program, which allows ICE to check the immigration status of anyone booked into a local jail throughout the country and target immigrants for deportation. Advocates say the program has broken up families through deportation, eroded immigrants' trust in local law enforcement agencies and done little to combat violent crime.
"There's been case-after-case of documentation on the impact of [Secure Communities] on community trust of police, which is so critical to effective law enforcement," said Melissa Keaney, staff attorney at the National Immigration Law Center. "Every story and study has shown that this has a real impact on people's willingness to contact police when they are victims or witnesses to a crime."
The federal government hasn't been oblivious to the pushback. In May, Homeland Security Secretary Jeh Johnson said he would take a "fresh look" at the Secure Communities program, shortly after President Obama ordered an internal review of the administration's deportation policies. But that review, like congressional and executive action on immigration reform, has been delayed indefinitely.
Without leadership from the Obama administration on immigration, cities and states are at the forefront of U.S. action on immigration policy, Markowitz said. "My hope is that the cities and states will create a new normal and set us on a different path nationally, and that the federal government will follow."
© Copyright IBTimes 2022. All rights reserved.
FOLLOW MORE IBT NEWS ON THE BELOW CHANNELS