Immigration Reform 2015: Central American Children May Become US Citizens Through Under-The-Radar Program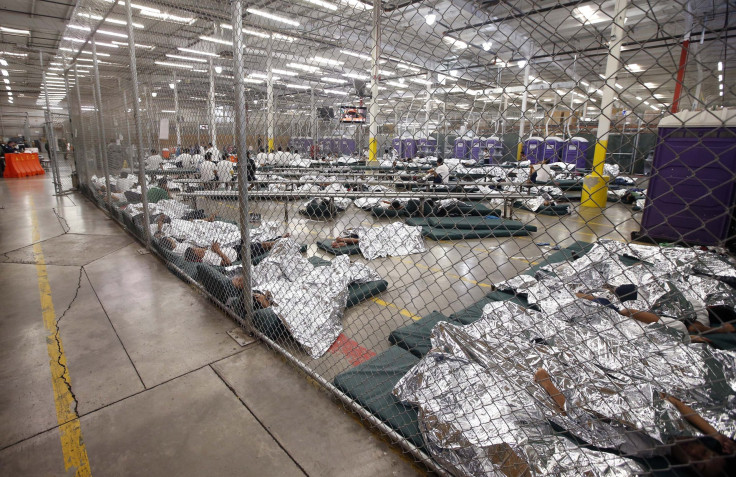 Thousands of children from Central America who have a parent in the United States may soon be reunited with them and could eventually gain U.S. citizenship. It's a plan that the Obama administration unveiled in November, but immigration advocates are just beginning to notice, the Washington Post reported Friday. The policy, separate from the president's executive actions on immigration that are being held up due to court action, was created partly in response to the tens of thousands of unaccompanied minors who entered the U.S. to flee violence in their home countries.
"The United States is establishing an in-country refugee/parole program in El Salvador, Guatemala, and Honduras to provide a safe, legal, and orderly alternative to the dangerous journey that some children are currently undertaking to the United States," reads a joint November press release from the State and Homeland Security departments. "This program will allow certain parents who are lawfully present in the United States to request access to the U.S. Refugee Admissions Program for their children still in one of these three countries."
The program also allows Central American immigrants in the U.S. to bring the child's mother or father to America.
Immigration advocates said the word has just started to spread about the program, which could pave the way for benefits such as green cards and U.S. citizenship for the children, the Boston Globe reported in February. "It was surprising to see how big this [program] was. The size, the significance of this is bigger than we thought," said Eva Millona, executive director of the Massachusetts Immigrant and Refugee Advocacy Coalition.
To qualify for the program, children from El Salvador, Guatemala and Honduras have to be under 21, residing in their native country, unmarried and have a parent in the United States, according to U.S. Citizenship and Immigration Services. The children can be considered for refugee status, which can open the door to them getting green cards and possibly U.S. citizenship. If they are denied, they can receive what is known as parole status, which allows them to come to the U.S. legally but not obtain any of the benefits of refugee status. Although the program is primarily aimed at minors, a child's other parent can be brought to the U.S. if they are part of the "same household and economic unit as the qualifying child." The second parent must have been married and continue to be married to the parent in the U.S., who must file an affidavit confirming the relationship.
© Copyright IBTimes 2023. All rights reserved.