Immigration Reform 2015: House Democrats To Visit Family Detention Centers As Pressure Grows On Obama Administration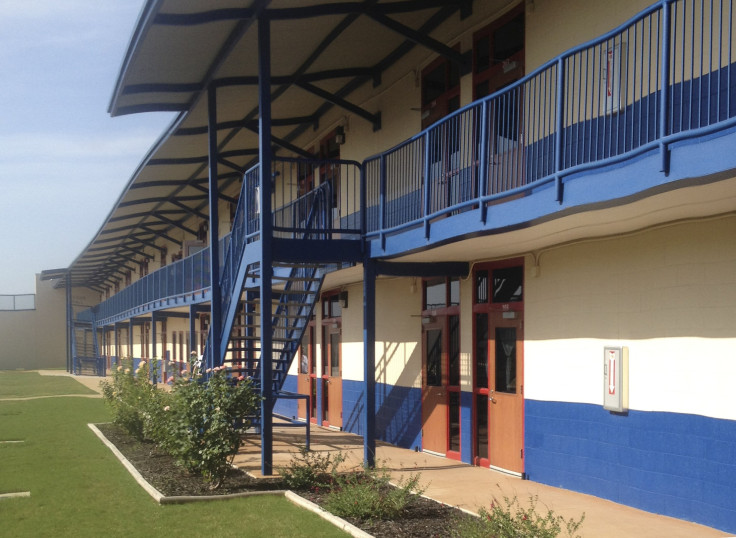 The Obama administration, already dealt crippling setbacks to its immigration policies this year, will soon be facing even more pressure as eight House Democrats visit two immigrant family detention centers next week. A chorus of criticism over family detentions has swelled in recent months as the administration finds itself down to the wire on settling a critical lawsuit over the policy.
The lawmakers – including Democratic Whip and Maryland Rep. Steny Hoyer, Texas Reps. Joaquin Castro and Sheila Jackson Lee, California Reps. Judy Chu, Lucille Roybal-Allard and Zoe Lofgren, Illinois Rep. Luis Gutiérrez and Arizona Rep. Raúl Grijalva – will visit family detention centers in Karnes County and Dilley, Texas, on June 22 and 23. The representatives are all part of a larger group of Congressional Democrats who have spoken out forcefully against family detention in recent weeks.
"Our trip to Texas is going to help us see for ourselves the conditions under which the mothers and the children are detained," Roybal-Allard said at a press conference Thursday morning. "It will also give us an opportunity to learn firsthand about the experiences and the concerns that these mothers and these children have."
"We cannot, we must not ignore these reports that young children are being held in prison-like conditions while their parents await legal proceedings. These are not criminals," Hoyer said. "Many of those being detained arrived after having fled from unspeakable hardships."
"We want to make it clear to these families that members of Congress are watching what's going on at these facilities and we will not turn a blind eye," Chu said. The lawmakers said they would issue a report on the visit upon their return.
The Obama administration continues to face a backlash against the family detention policy from immigrants' rights advocates, lawyers and members of Congress who say the policy is putting potential refugees and asylum seekers in harmful conditions. In May, 136 House Democrats signed a letter to the Department of Homeland Security describing "jail-like facilities" in detention centers and urging the department to end the practice. A similar letter signed by 33 Senate Democrats followed soon after.
Meanwhile, authorities from the Department of Justice are expected to come out soon with an agreement over the future of family detentions after a federal judge tentatively ruled in April that the practice likely violated a previous settlement over detaining children in immigration detention facilities.
U.S. District Court Judge Dolly Gee of California gave federal authorities and plaintiffs' lawyers a month to come up with a solution. That deadline has since been extended, and both sides have until Thursday to submit a joint report. If no agreement is reached, they will be at the mercy of a court order, which could potentially require the government to release the families.
Homeland Security Secretary Jeh Johnson toured the Karnes County detention center Monday – his second trip to a family detention center since he toured the Dilley facility in December – but hasn't publicly commented on his visit. Last month the Immigration and Customs Enforcement agency unveiled measures to improve accountability and oversight of the centers, including the creation of an advisory committee and setting up reviews for families detained for more than 90 days. But advocates and congressional Democrats said those measures weren't enough, as allegations of abuse and mistreatment in the centers continue to emerge.
The Obama administration revived family detentions for migrants a year ago as a response to the influx of immigrants, mainly from Honduras, El Salvador and Guatemala, at the southwest U.S. border. The Karnes and Dilley centers are the main detention facilities for families. There is a third, smaller center in Berks County, Pennsylvania.
Reports of mistreatment have cropped up at all three centers. At Karnes, a lawsuit brought by several detained mothers alleged sexual abuse by detention center employees, but the inspector general of the Department of Homeland Security said there was insufficient evidence to back up those claims. In April, a group of 78 mothers went on a weeklong hunger strike to protest conditions, saying their children's health was deteriorating while living in the center.
Earlier this month, 19-year-old Lilian Oliva Bardales, a Honduran immigrant detained at Karnes, wrote a suicide note before cutting her wrists in the facility bathroom. "I came here so this country can help me, but here you've been killing me little by little with punishment and lies in prison when I haven't committed any crime," she wrote. Shortly after the incident, Bardales was deported to Honduras.
Last week, Johnson told the New York Times he did not intend to change course on family detentions. "I am not prepared to abandon the policy and shut down the facilities such that we have no capability to detain adults who bring their children," he said. "We simply cannot have a situation where if you cross the border and are apprehended, you can count on being escorted to the nearest bus station."
This year border authorities have seen a significant drop in the number of migrants apprehended at the southern border compared with last year. Johnson previously attributed that drop in part to the detention policy, although a federal court ruled earlier this year that the administration could not use deterrence as a rationale for detention. Meanwhile, Mexico is stepping up its own enforcement: From January to April, Mexican deportations of Central Americans surged by 79 percent compared with the same period in 2014.
© Copyright IBTimes 2023. All rights reserved.