Immigration Sweep Nets 3,100 In All 50 States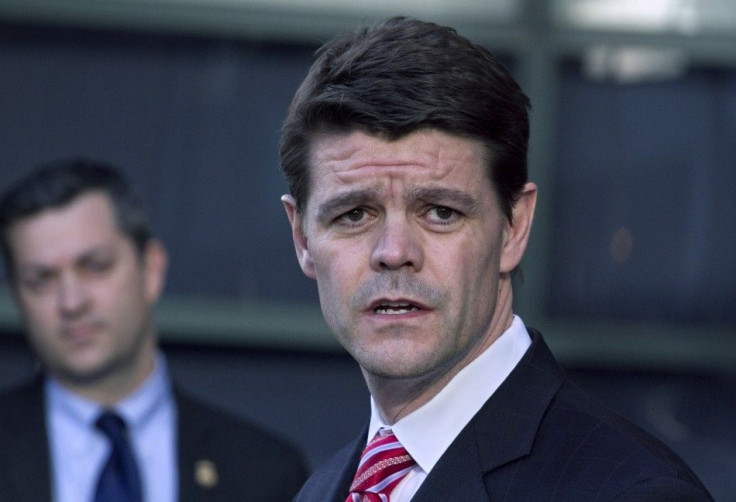 In a six-day operation, federal agents arrested more than 3,100 immigrants who had criminal records or had re-entered the United States illegally, the government announced on Monday.
More than 1,900 immigration agents fanned out across all 50 states in the third and largest Cross Check operation. The effort reflected a focus by Immigration and Customs Enforcement on immigrants implicated in serious crimes or violations of immigration law.
The results of this targeted enforcement operation underscore ICE's ongoing commitment and focus on the arrest and removal of convicted criminal aliens and those that game our nation's immigration system, Immigration and Customs Enforcement Director John Morton said in a statement.
More than 2,800 of the immigrants arrested, or about 90 percent, had criminal convictions. About 1,000 had been convicted for felonies such as murder, drug trafficking and aggravated assault, ICE announced. Fifty were gang members and 149 were convicted sex offenders.
About 700 of the immigrants with criminal records were also evading deportation orders, and another 559 had returned to the United States after having already been deported.
Under Barack Obama's presidency, ICE has deported unprecedented numbers of immigrants, about 400,000 per year.
That has angered immigration advocates, who say low-level offenders are getting caught in the dragnet. In an effort to allay those concerns, the Department of Homeland Security -- of which ICE is a part -- announced a broad reform of how immigration agents and judges choose which deportation cases to pursue.
Under the new policy, officials are advised to focus on immigrants who have committed crimes or who pose a public safety threat, while weighing factors such as whether an immigrant has strong family ties or has joined the military. The operation announced on Monday targeted criminal immigrants.
These are not people we want roaming our streets, Morton said at a press conference on Monday.
© Copyright IBTimes 2023. All rights reserved.
FOLLOW MORE IBT NEWS ON THE BELOW CHANNELS