Impeaching Rousseff Would Set Brazil On Fire: Senate Chief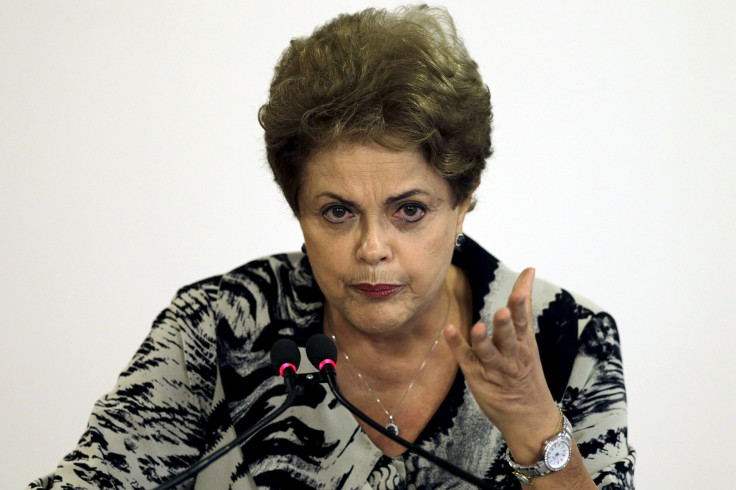 BRASILIA (Reuters) - The president of Brazil's Senate said on Monday that attempting to impeach President Dilma Rousseff was not a priority and warned that seeking her removal in Congress would "set the country on fire."
Renan Calheiros, who is often critical of the administration, struck a more positive tone amid a deepening political crisis after seven months into Rousseff's second term.
Many of the president's opponents in Congress have called for her impeachment for allegedly breaking the law by doctoring fiscal accounts to allow her government to spend more in the run-up to her re-election in October.
Calheiros, a leader of the country's biggest party, the PMDB, spoke to reporters after meeting with Finance Minister Joaquim Levy to discuss the government's fiscal austerity plan. He promised to bring to a vote this week a bill that rolls back payroll tax breaks, which would save the government nearly 13 billion reais ($3.78 billion) a year.
The rollback is the last key bill to be approved in an austerity package aimed at preserving the country's investment-grade rating.
The Brazilian real, buffeted by political uncertainty in recent weeks, added some gains after Calheiros' comments.
The lower chamber of Congress, whose speaker recently defected to the opposition, decides whether to start an impeachment process, which then goes to the Senate for a final ruling. Rousseff would be suspended as soon as the lower chamber agrees to impeach her, which requires two-thirds of the votes.
Rousseff's support in Congress is rapidly fading as the economy heads toward a painful recession and a widening corruption scandal at state oil company Petrobras rattles the country's political and business elite. Her popularity is at record lows and opponents plan a nationwide anti-government protest on Sunday.
Congress has resisted Rousseff's austerity efforts by watering down measures to cut expenditure and raise taxes, while passing bills that raise public spending.
© Copyright Thomson Reuters 2023. All rights reserved.