India, China Hold Military Talks After New Delhi Alleges Chinese Incursion Into Indian Territory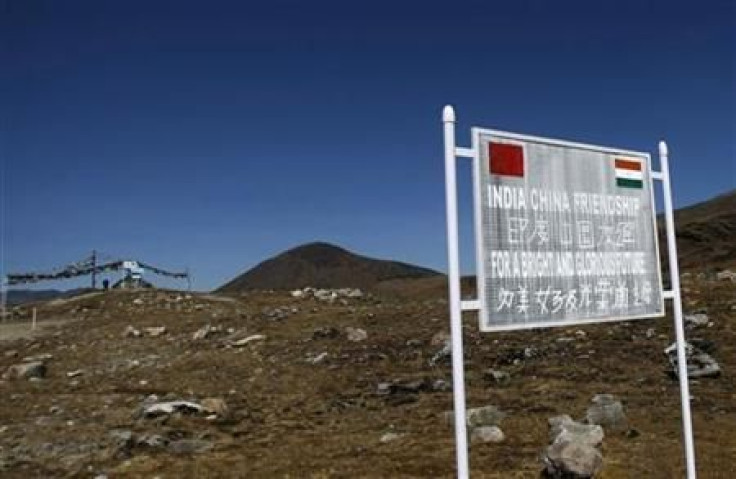 A flag meeting on Tuesday between local military commanders of India and China is ongoing, after India accused Chinese soldiers of launching a deep incursion across the border on April 15, reigniting territorial tensions between the two neighbors.
A contingent of China's People's Liberation Army (PLA) came 10 km (6.2 miles) inside the Indian territory of Burthe located in the Daulat Beg Oldi (DBO) sector in eastern Ladakh, which lies at an altitude of about 17,000 feet, on the night of April 15 and established a tented post there, the Press Trust of India (PTI) reported earlier citing unnamed sources.
Chinese helicopters flew over Depsang in the DBO sector on the same night, violating Indian airspace, CNN-IBN news channel reported, citing unnamed sources.
India's Foreign Secretary Ranjan Mathai summoned the Chinese ambassador Wei Wei last week to raise the issue after the incident of the Chinese incursion came to light, the PTI reported.
Chinese foreign ministry spokeswoman Hua Chunying dismissed the allegation of incursion saying "China's frontier troops have been abiding by the agreement between the two countries and abiding by the LAC (Line of Actual Control) agreed by the two countries."
"Our troops are patrolling on the Chinese side of the LAC and have never trespassed the line," Hua said on Monday.
India's Defense Minister A K Antony asserted on Monday that all necessary steps would be taken "to protect the country's interests" in the territorial dispute with China.
The Indian army has set up its own temporary camp just 500 meters from the Chinese post inside the Indian territory, India's NDTV news channel reported.
India has recorded more than 600 "transgressions" along the unresolved 4,057-km Line of Actual Control (LAC) by Chinese troops over the last three years, according to a report carried by the Times of India newspaper.
The report added that the Indian establishment is more worried about the "brazen military assertiveness" being shown by the PLA in all the three sectors of the LAC — western (Ladakh), middle (Uttarakhand, Himachal Pradesh) and eastern (Sikkim, Arunachal Pradesh) — in recent times.
It has been more than half a century since the two Asian giants fought a brief border war. However, Delhi and Beijing have not been able to reach a resolution on much of their frontier.
© Copyright IBTimes 2023. All rights reserved.