India COVID-19 Outbreak Could 'Spread Around The World,' Expert Warns
KEY POINTS
India became the first country to report more than 400k daily cases over the weekend
A health expert urged the U.S. to distribute its COVID-19 vaccine supply to other countries
Hospitals in India have reported running out of oxygen supply
India's devastating coronavirus outbreak could spread and wreak havoc around the world, a public health expert warned Monday.
Dr. Ashish Jha, dean of Brown University's School of Public Health, appeared on CNBC's "The News with Shepard Smith" where he warned that a possible global spread of the COVID-19 outbreak in India would lead to a "humanitarian catastrophe."
India is currently battling an overwhelming surge of COVID-19 cases and deaths that has kept crematoriums and hospitals working 24 hours a day to cope with the waves of patients and the deceased.
Over the weekend, Indian health officials recorded 401,993 new coronavirus infections and then 392,488. It is the first country to have reported more than 400,000 new cases in a single day, according to Johns Hopkins University data.
"India is a big country, and if there are large outbreaks there, of course we're going to worry about more variants, which will be bad for Indians, and ... it will spread around the world," Jha said.
The public health expert also urged the United States to distribute its vaccine supplies worldwide to help prevent a devastating global outbreak.
"So part of keeping America safe is vaccinating the whole world. I think we should be sharing them more widely with the world, helping them get vaccinated, that's how we'll end the pandemic globally," he said.
Last week, one hospital in New Delhi, India's capital, ran out of oxygen supply, resulting in the death of 12 people. On Monday, four people died in the central India state of Madhya Pradesh due to a lack of oxygen, the victims' family members told NDTV.
"My child's oxygen level was 94 since morning. Suddenly the flow stopped, sparking panic. My child was suffering. There was neither a doctor nor anyone else to help us," a woman told the publication.
District authorities have admitted that there was a glitch in the system Saturday night, but they have since denied the allegation.
"Immediately our oxygen mechanic attended to the problem and restored the flow. There has been no casualty due to low flow of oxygen," Lokesh Kumar Jangid, the additional collector of Barwani, where the deaths occurred, said.
New coronavirus cases in India reached an all-time low in February. This prompted residents to attend large sporting, religious and social events, including political rallies held by Prime Minister Narendra Modi.
"There was essentially a lot of relaxation of rules," Dr. Amita Gupta, an infectious disease specialist at the Johns Hopkins Bloomberg School of Public Health in Baltimore, said.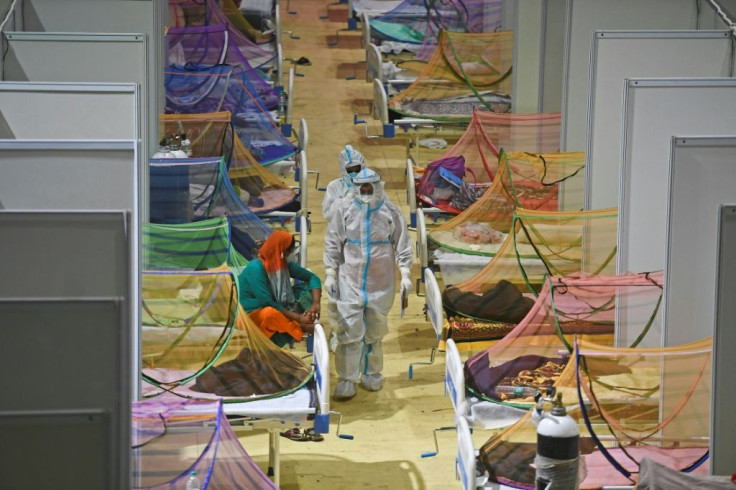 © Copyright IBTimes 2023. All rights reserved.