India's 'Massive Expansion,' Promising Apac Outlook To Drive Global Economy, S&P Says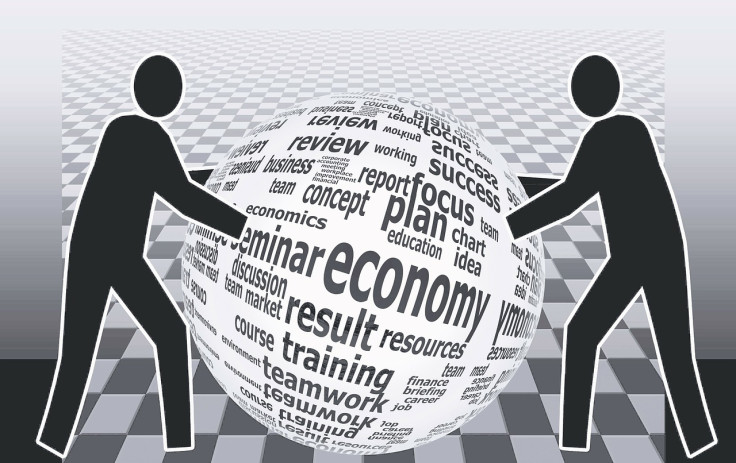 KEY POINTS
India's GDP grew by 7.8% in the April-June quarter of current fiscal year
The U.S. continues to be the largest individual contributor to global growth
China's post-pandemic recovery has slowed the 'momentum of growth'
As the world economy continues to recover from the economic repercussions of the COVID-19 pandemic and slowing investment, India's economic trajectory and promising forecasts for some Southeast Asian countries could help facilitate global economic growth.
Rajiv Biswas, Asia-Pacific Chief Economist, S&P Global Market Intelligence, acknowledged the "massive expansion" in the Indian economy and said that a "very favorable outlook" in Southeast Asia could be a "key driver" for global economic growth over the longer run.
"When we look over the next decade, we do expect Asia-Pacific to be the fastest growing region of the world economy," Biswas said at the annual energy APPEC conference in Singapore, highlighting the contributions of key economies in the region, including India, Indonesia, the Philippines and Vietnam. "These nations are set to become among the world's fastest-growing emerging markets over the next decade."
Domestic demand, fast-growing household incomes, and the resulting expansion of private consumption have contributed to sustained rapid growth in India and ASEAN, the chief economist pointed out.
"A key driver for sustained rapid growth in India and ASEAN will be strong growth in domestic demand, as fast-growing household incomes result in buoyant expansion in private consumption. Investment growth will also be an important growth driver, boosted by a combination of government infrastructure investment as well as private investment in a wide range of industry sectors," Rajiv Biswas told International Business Times via email.
"Reshaping of global supply chains is also supporting industrial development and foreign direct investment inflows into India and ASEAN, as multinationals diversify their manufacturing production hubs to reduce supply chain vulnerabilities," he added.
Notably, India's GDP grew by 7.8 percent in the April-June quarter of the current fiscal year 2023-2024, compared to a growth of 6.1 percent during the previous January-March quarter of fiscal 2022-23, as per official data shared by the National Statistical Office. At the same time, Vietnam's second-quarter GDP growth surged 4.14 percent from a year ago. Indonesia, Southeast Asia's biggest economy, witnessed an expansion of 5.17 percent in the June quarter.
At least 55% of the total increase in global GDP will originate from the Asia-Pacific region over the next decade, according to S&P Global Market Intelligence estimates. India's nominal GDP measured is set to increase from $3.5 trillion in 2022 to $7.3 trillion by 2030, surpassing Japan's GDP prediction of $6.8 trillion in the same year.
In an S&P report Friday, Biswas affirmed that India is set to be the fastest-growing nation in 2023 among the G-20 grouping as New Delhi hosts the G-20 Leaders' Summit from Sept. 9-10.
"India's very robust actually... the momentum in the economy looks really quite strong at the moment," the chief economist said.
Meanwhile, the U.S. continues to be the largest individual contributor, accounting for 15% of GDP growth worldwide over the next decade. China is also going to play a poignant role, contributing at least one-third of the global growth endeavors during the same period. However, China's post-pandemic recovery has slowed the "momentum of growth."
Last month, S&P Global reported that India has become an attractive destination for multinational companies across key sectors of the economy. It has boosted foreign direct investment (FDI) inflows to reach a new record high of $85 billion in the 2021-22 fiscal year. "India is expected to continue to be one of the world's fastest-growing economies over the next decade."
The International Monetary Fund's (IMF) Regional Economic Outlook in May also described Asia-Pacific as a dynamic region this year, with its economic growth poised to increase to 4.6 percent this year from 3.8 percent last year. "China and India together are forecast to generate about half of global growth this year," it underlined.
Most of the economies in the East Asia and Pacific (EAP) region have recovered from pandemic repercussions and are demonstrating growth with the support of private consumption and exports, according to a World Bank report in April. However, there's still scope for improvement as the economies grapple with "slowing global growth, elevated commodity prices, and financial market developments."
© Copyright IBTimes 2023. All rights reserved.