India's Digital Public Infrastructure Emerges As New Backbone To Its Economic Growth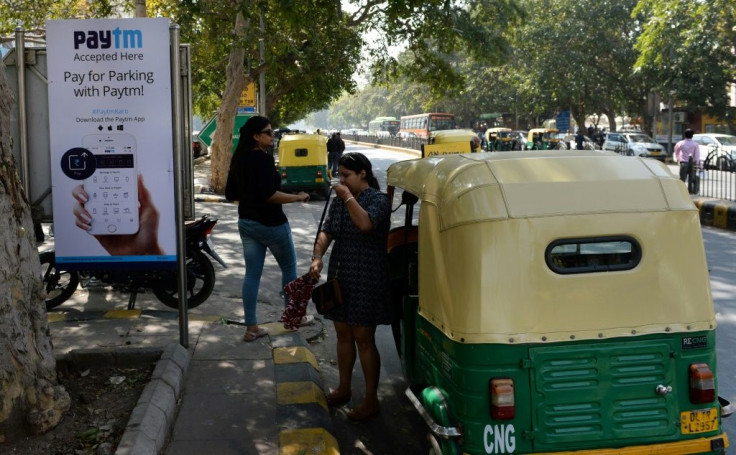 India is using technology to power its socio-economic development, and the world is not only recognizing it, but also admiring it. In recent years, the country has built a robust Digital Public Infrastructure (DPI) that includes a payment system fostered via a United Payment Interface (UPI) and a digital identification layer called Aadhaar, and account aggregators, among other services. As DPI is emerging as the new backbone of the Indian economy, multiple countries and international organizations, including the International Monetary Fund (IMF) and most recently the G20, are embracing it.
"The Indian experience of developing world-class DPI offers lessons for other countries embarking on their own digital transformation. India's successful implementation of sectoral DPI could significantly influence its own future growth," Anirban Sarma, Chair, Think20 Task Force, 'Our Common Digital Future' and Deputy Director, Observer Research Foundation, Kolkata, told International Business Times.
But first, let's understand what is Digital Public Infrastructure. The United Nations Development Programme explains DPI as a "combination of (i) networked open technology standards built for public interest, (ii) enabling governance, and (iii) a community of innovative and competitive market players working to drive innovation, especially across public programmes."
India's DPI ecosystem, also known as "India Stack," consists of interconnected and interdependent services such as payment, data sharing, and identity to create opportunities for digital innovation, inclusion, and competition.
Various industry players have not only joined the country's digital movement but also demonstrated unique innovations to expand the infrastructure. Such actions have enabled Indian citizens to perform cashless, online transactions while protecting their privacy across key sectors of the economy.
"Creating the DPI would mean an amalgamation of platforms created in varied sectors and can help all stakeholders in the economy. It has the potential to bring the farmers among the users and beneficiaries and over time if global integration of DPI is ever possible, different countries will start gaining from one another's information exchange," Nilabja Ghosh, Professor, Institute of Economic Growth, University of Delhi Enclave, told IBT.
India's G20 presidency is moving along with its UPI advocacy. Last month, the G20's Digital Economy Working Group (DEWG) reached a consensus on prioritizing three major areas of the digital economy: DPI, Security in the Digital Economy, and Digital Skilling. Until recently, many of the G20 bureaucracies weren't aware of the promising scope of DPI. As India showed the way, many understood the significance of DPI as a transformative aspect of leading a digital economy.
Recently, a video shared by the German Embassy in India showed Germany's Federal Minister for Digital and Transport Volker Wissing using UPI to buy vegetables in the Indian city of Bengaluru. In the post, the German Embassy in India called the country's digital infrastructure its "success story." Other industry stalwarts, including Microsoft founder Bill Gates, also had similar experiences in the country.
The Reserve Bank of India (RBI) also recently launched a pilot project for the "Public Tech Platform," enabling the use of UPI as a platform for banks to extend credit lines. In another key development, the State Bank of India linked UPI with e-rupee wallets issued for people to hold RBI's central bank digital currency (CBDC).
"The Digital Rupee, issued by the RBI, marks a key step in India's digital journey, reducing currency printing costs, promoting financial inclusion, and offering enhanced liquidity, scalability, and faster settlements. Broadly, these are similar to the benefits of the UPI in simplifying digital payments. Both CBDCs and digital public infrastructure (DPI) like the UPI could allow nations to establish efficient and inclusive digital ecosystems," Sarma added.
In August, India witnessed more than 10 billion online money transfers performed through UPI. In recent years, the UPI platform has progressed tremendously as the star of India Stack. It is seen as a remarkable feat for a country that used cash for a majority of its transactions until a few years ago.
It is safe to say that India is currently a global leader in developing DPI. Innovations in digital payments have helped domestic businesses and stimulated entrepreneurship. But, there is a need for hard-monitoring the progress, along with rigorous management and compliance, Ghosh pointed out. "It also calls for hard monitoring, manufacture or timely import of electronic gadgets, training of software personnel, rigorous management and compliance."
With a phased and stable approach, India could leverage DPI to catalyze innovation and ease market bottlenecks across key sectors of the economy.
© Copyright IBTimes 2023. All rights reserved.