India Overhauling Strategic Rail, Road Lines Near Disputed Borders With Pakistan, China For Faster Troop Movements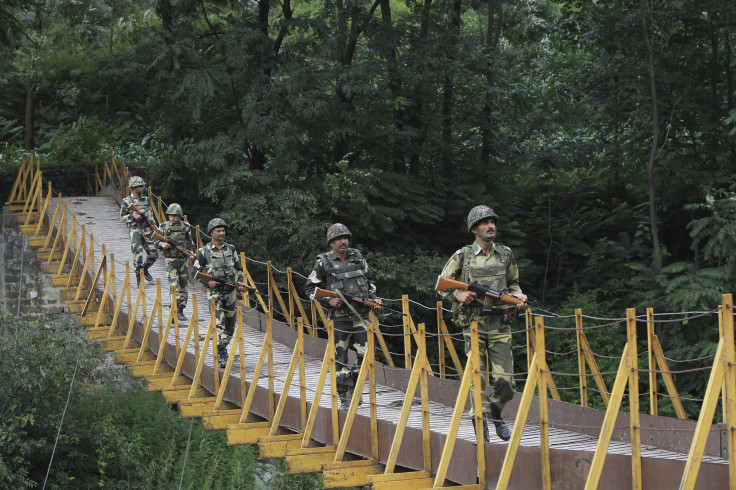 India has launched an overhaul of its transport infrastructure, including construction of railway lines and roads near the country's borders with Pakistan and China, to facilitate swifter and easier movement of troops, in the wake of increased skirmishes along its shared borders over recent months.
The Indian government is laying 14 strategic railway lines in the border states of Jammu and Kashmir and Uttarakhand in the north, Arunachal Pradesh in the northeast and Rajasthan in the northwest, while 3,812 kilometers of new roads (2,368 miles) have been planned along the disputed border with China, Press Trust of India, or PTI, reported on Sunday.
India's Defense Minister A.K. Antony had said in parliament in September that China had an upper hand in terms of infrastructure near the border and described it as the "collective failure" of successive governments at the center.
"I have no hesitation to say that China is in a better position than India in terms of border infrastructure," Antony had said. "It is a mistake, it is all of us who are to be held collectively responsible for it. It is a historical legacy."
The overhaul comes close on the heels of Indian Prime Minister Manmohan Singh's Oct. 23 visit to Beijing, where he signed a Border Defense Cooperation Agreement, with his Chinese counterpart, Li Keqiang. The pact established that neither side would initiate a military confrontation or follow patrols of the other side in areas where there is no consensus about territorial rights.
The agreement came after a flare-up in tensions in April when New Delhi accused Chinese forces of a deep incursion into Indian territory in the state of Jammu and Kashmir. The two nuclear-armed neighbors lay overlapping claims to a 90,000 square-kilometer stretch (35,000 sq miles) of international border in the eastern Himalayas.
India's border with Pakistan has also become restive again after several years of relative peace and quiet.
Eight civilians in Kashmir were injured in cross-border firing last week, and according to Indian authorities, in 2013, there have been almost 200 instances of violation by Pakistan of a ceasefire agreement, which has been in effect for the past 10 years.
© Copyright IBTimes 2023. All rights reserved.
FOLLOW MORE IBT NEWS ON THE BELOW CHANNELS