India, Pakistan Cricket Fans Fight In Sydney Club After India Wins World Cup Match, At Least 4 Injured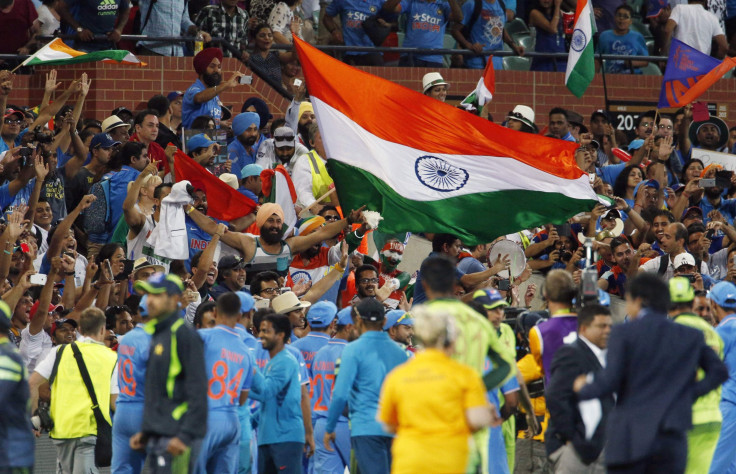 At least four people were injured after a fight broke out between fans watching the India-Pakistan World Cup cricket match on television at a Sydney club Sunday night, according to local reports. The International Cricket Council's (ICC) game between the two countries was taking place in Australia's Adelaide Oval stadium.
Local reports said the brawl, which involved 40 people, was captured on CCTV footage. The injured were taken to a nearby hospital. Police officials have arrested two individuals aged 18 and 20, in connection with the brawl, the Daily Telegraph reported.
India had emerged victorious at the game, beating Pakistan by 76 runs, making it the former's sixth consecutive victory against its rival in the World Cup matches. New South Wales (NSW) officials are now reportedly urging the people involved in the brawl to come forward. While the cause of the brawl is not known yet, officials said they will review the CCTV footage on Monday to determine the cause, the Sydney Morning Herald reported.
"The tensions rose as the evident winner was going to surface," Merrylands RSL Club CEO Bryn Miller said, according to The Daily Telegraph, adding: "Twenty minutes beforehand there was some pushing and shoving by overexcited fans and it was calmed down. Pakistan hit a six and the crowd went very vocal and cheered and a person raised a chair and threw it at someone."
"Then other people were punching and throwing other furniture," Miller said, according to the Daily Telegraph, adding: "It lasted about a minute but in a minute it was an unbelievably ugly scene. When the police came it put oil on troubled waters."
The NSW police officials, who are examining how the brawl started and if charges should be filed, do not believe that alcohol fueled the incident, The Australian reported. The club reportedly requires all visitors to show their identification at the entry, which would mean that the police will be able to track down the fans, who were involved in the violence. The cricket match was the first between the two rivals in almost a year.
The incident also comes as the Pakistani military at the border of India's northern state of Jammu, briefly violated the ceasefire, signed between the two in 2003. On Sunday, Pakistan opened firing, targeting the Indian Border Security force, which triggered a gun battle between both the sides.
© Copyright IBTimes 2023. All rights reserved.