India Starts Rupee Trade With Bangladesh, After Similar Agreement With UAE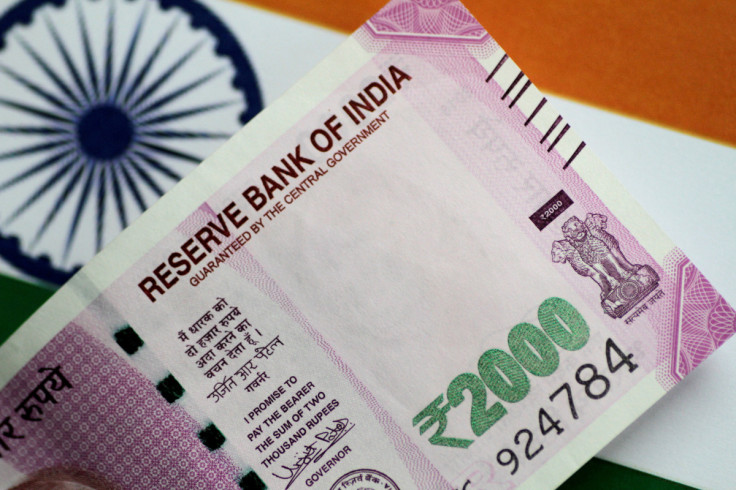 India and Bangladesh saw their very first rupee trade shipment Tuesday in a move that not only boosted bilateral relations, but also added to the global trend of countries sidestepping the U.S. dollar and choosing to trade in their own local currencies.
The first rupee trade shipment was from India's Petrapole border in the state of West Bengal to Bangladesh. The shipment's value amounted to roughly $150,000 in USD.
"It was a shipment of vehicle chassis from Tata Motors, and the value of the shipment is Rs 1.23 crore," said Kamlesh Saini, the manager of the Land Ports Authority of India (ICP Petrapole).
The latest trade shipment come 10 days after the United Arab Emirates and India reached an agreement to use their local currencies for cross-border transactions. The Central Bank of the UAE and Reserve Bank of India signed two memoranda or understanding on July 15 to promote the use of their local currencies for bilateral trade and domestic payment systems across borders.
For India, promoting rupee trade supports its ambition of having a seat among the biggest economic powers in the world, with such moves serving as a display of potential.
"A rising India needs to offer effective solutions and templates, and at the same time demonstrate the potential," Dr. Sabyasachi Saha, associate professor at the Research and Information System for Developing Countries (RIS), told International Business Times. "India's recent initiatives to promote rupee trade is part of the larger thought process to effectively leverage the external sector for domestic economic growth and cannot be seen in isolation from its evolving trade strategy."
The push for rupee-taka trade can bolster bilateral trade between India and Bangladesh as buyers and sellers can now avoid losses in the taka-to-dollar-to-rupee conversion and the rupee-to-dollar-to-taka conversion.
"Shipment in Indian rupees would boost trade as US currency, which has dominated the trade, would not be required," Smruti S Pattanaik, research fellow at Manohar Parrikar Institute for Defence Studies & Analyses, told IBT.
This is important especially because of the depletion of forex reserves in Bangladesh, due to which many traders faced issues in opening letters of credit, Pattanaik said.
Rupee-taka trade "will help Bangladesh further boost its trade with India-its second largest trading partner, as it will no longer have to factor in its forex reserves, which reached its lowest level since 2016 in March 2023," Sohini Bose, junior fellow at Observer Research Foundation, told IBT. "This also benefits India as the value of its exports to Bangladesh is the highest amongst all South Asian countries."
Moreover, "payment through rupees/taka may help reduce transaction costs at a time when Bangladesh and India face global uncertainties and trade disruptions," Prabir De, author and Professor at RIS, told IBT. "Trade in local currency may also help Bangladesh to push export to India and South Asia, where Indian currency is also becoming the most reserve currency."
India's forex reserves have been on the rise, and this could help both the countries amid the changing world order due to the Ukraine war and hostile relations between U.S. and China.
"With the rise in economic power, Indian currency is becoming a strategic reserve currency and it is thus logical that Bangladesh – India trade takes place in local currency instead of US$," De added.
In addition to this, trading in rupee also reinforces the "Neighborhood First" policy, which is a win-win strategy that helps India position itself as a larger trade partner in the region, Saha explained.
"Every step matters, and piloting rupee trade with India's most important partners in the immediate neighborhood, both economic and strategic, is of great significance to bring in predictability and assurances in long-term trade," he said.
In isolation, the rupee-taka trade may not have an enormous impact because the bilateral trade between India and Bangladesh is a very small share of both countries' global trade. This would mean that it is too early to see the move as a way of derisking the local currencies from the dollar hegemony, said Professor Mustafizur Rahman, Distinguished Fellow at the Centre for Policy Dialogue.
"Most of the trade of both the countries (Bangladesh's global exports and imports of goods were worth about USD 135.0 billion and those of Indian worth USD 1500 billion in 2022) is carried out in dollars. Bilateral trade between the two countries is worth about USD 17 billion, which is only a small share of each country's global trade (for India relatively much lower share). So it is too early to talk about derisking from the dollar hegemony," Rahman told IBT.
However, while looking at the larger picture, the rupee-taka trade could add to the growing trend of countries around the world questioning the heavy dependence of global trade on the U.S. dollar.
"If there are further steps (Asian Clearing Union type clearing house arrangement involving all countries that are trading in rupee –about 20 countries) and launching of a BRICS currency, or more trade in yuan, etc., then we could see the dollar's importance waning, the telltale signs of which are already visible in international trade," Rahman said. "In any case, rupee-taka arrangement provides an additional option to Bangladeshi and Indian traders to undertake bilateral trade and to that extent reduces dependence on dollars."
© Copyright IBTimes 2023. All rights reserved.